Long-term growth potential and real-world utility are vital for cryptocurrencies since those that possess just one of these factors become successful down the road – and Yachtify will have both!
This innovative platform, currently in its presale run, could evolve into a top-tier platform for millions of individuals, and Chainlink (LINK) and Polygon (MATIC) investors have taken notice. Let's see what has attracted so many investors to this rising presale star and how it may fare in 2023!
You can buy Yachtify tokens here.
Chainlink (LINK) Functions Now Available On Fuji
It was recently announced that the Avalanche (AVAX) Fuji testnet now supports the Chainlink (LINK) functions platform. Avalanche (AVAX) developers can quickly and safely link their smart contracts to any global API thanks to Chainlink (LINK) functions.
This news sparked an increase in interest in Chainlink (LINK), and its trading volume reflects that as it jumped by 3% overnight, reaching $193,329,432. However, the Chainlink (LINK) token price was not affected as it currently trades at $6.58, which is a fall of 1.20% in the past 24 hours.
Not only that, the Chainlink (LINK) technical analysis shows us a bearish hold with all moving averages in the sell zone. With all of these red charts, experts believe Chainlink (LINK) could drop to its support level of $6 by December 2023.
Polygon (MATIC) Shows Bleeding Charts
Polygon (MATIC) has been struggling recently, losing 19% of its value in the last 30 days. In that time, Polygon (MATIC) has been restricted to a small range, with neither sellers nor buyers taking the lead.
Polygon (MATIC) now has a value of $0.8906 with a market cap of $8.2B, falling by 4.31% in the last day alone. Moreover, the Polygon (MATIC) technical analysis also shows a bearish trend forming, with both moving averages and technical indicators showing strong sell signals.
Analysts predict that Polygon (MATIC) may fall as low as $0.835 if the four-hour candle closes below the support level of $0.870 soon.
The Yachtify (YCHT) Presale To Take Over In 2023
Investing in luxurious yachts has been a market where only the wealthy and powerful persevere, but not for long! Yachitfy aims to allow everyday investors all over the globe to become fractional owners of real-world yachts for prices as low as $100 – with the aid of fractionalized NFTs backed by an actual high-end vessel!
Yachtify will store these actual yachts in safe ports, mint an NFT representing them and then fractionalize it. Those who purchase just a fraction of these NFTs will also earn passive income since Yachtify will rent out the boats and redistribute all income to NFT holders (depending on their share percentage).
The Yachtify native token has a value of only $0.10, but remember that the presale is currently in Stage One; more price increases will occur as it progresses. With some analysts even predicting a rise to $0.50 by the time it finishes, now is the perfect moment to buy it!
A token smart contract audit by SolidProof and a team KYC audit has already been performed, while the Yachtify team will freeze liquidity forever. These safety measures make Yachtify one of the most secure investment options currently available!
We can see why experts are so bullish about this presale as it possesses excellent long-term upside potential and solid fundamentals, so sign up for it below!
Presale | Website | Telegram | Twitter
Disclaimer
This article is sponsored content and does not represent the views or opinions of BeInCrypto. While we adhere to the Trust Project guidelines for unbiased and transparent reporting, this content is created by a third party and is intended for promotional purposes. Readers are advised to verify information independently and consult with a professional before making decisions based on this sponsored content.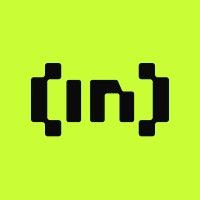 BeInCrypto Team comprises a diverse group of experienced journalists, analysts, and crypto enthusiasts dedicated to delivering the latest news, insights, and analyses in the...
BeInCrypto Team comprises a diverse group of experienced journalists, analysts, and crypto enthusiasts dedicated to delivering the latest news, insights, and analyses in the...
READ FULL BIO
Sponsored Sponsored