Cardano Price Prediction: Crypto analyst Dan Gambardello predicts a 3000% gain in ADA price despite a steady drop in total value locked since March 2022.
At press time, the total value locked (TVL) in Cardano decentralized finance ecosystem was $76.5 million, down almost 76% from the $326 million recorded in March 2022.
Cardano ADA Price Prediction Is Not Outlandish
Gambardello's ADA price prediction hinges on Cardano execution of the final two stages of its roadmap, Basho and Voltaire. The most recent Cardano news about the Vasil upgrade is part of the penultimate Basho phase focused on scaling the blockchain. It introduced higher network capacity, lower transaction fees, and faster transactions. The next stage, Voltaire will introduce governance standards.
The new Cardano upgrade takes ADA closer to achieving the trilemma of security, decentralization, and scalability, Gambardello argues. And an ADA price prediction of $15 is not outlandish, considering that Cardano price was trading at $0.12 in July 2020. It rallied 2300% to a little under $3 during the next bull market in Aug. 2021. If Gambardello had made that Cardano forecast during a bear market, ADA price jump would have been more drastic, around 8,000%, and would have been correct.
Considering that the current ADA price is occurring within a bear market, it may not be implausible to believe that it would increase to $15 in the next bull market.
Gambardello also believes that ADA market cap could reach $500 billion in the next bull market as the final phases of its roadmap are tied up, and the decentralized application ecosystem matures. This would also take ADA price to $15.
On the flip side, Cardano slow but steady decline in total assets locked to roughly $76 million now places it in twenty-seventh place, behind Algorand (ALGO), Avalanche (AVAX), and Polygon (MATIC). Ethereum still leads the pack with $32 billion.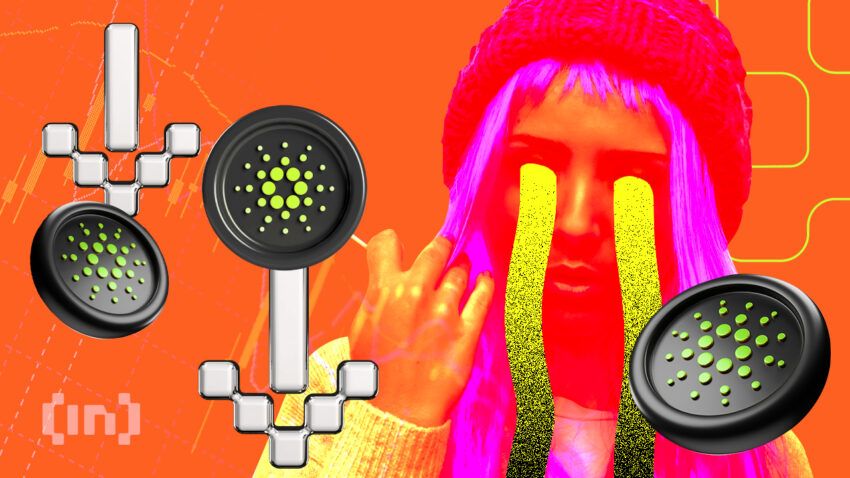 Dan G Clashes with Brandt Over ADA Price
Despite Dan G.'s optimism, futures analyst Peter Brandt predicts that ADA price will drop. The price of Cardano could dip to sub-$0.30 levels, following a descending triangle chart pattern that started in May 2022. Brandt advocates charting techniques promoted in the teachings of Robert D. Edwards, John Mageem, and W.H.C. Bassetti.
Earlier this year, ADA price showed bearish movement leading up to the Vasil hard fork. After the upgrade and the ADA news that followed, the total value locked in DeFi applications rose by 6%.
Combining the long-term Cardano price prediction of Dan G and Brandt means that bearish movements can be expected. These could be peppered with spikes in TVL while the development team pushes toward the completion of the roadmap. Long-term, it may not reach $15. Still, historical ADA price behavior suggests there may still be a substantial increase triggered by bullish Cardano news.
At press time, ADA price was trading at around $0.43, data from Coingecko shows.
Got something to say about this Cardano price prediction or anything else? Join the discussion in our Telegram channel. You can also catch us on Tik Tok, Facebook, or Twitter.
Disclaimer
BeInCrypto has reached out to company or individual involved in the story to get an official statement about the recent developments, but it has yet to hear back.