BlackRock CEO Larry Fink ascribes the downfall of FTX to its own token, leaving others to fear the same scenario may transpire for Binance.
BlackRock's chief executive spoke about his company's involvement with FTX with Andrew Sorkin at the New York Times' DealBook conference. He said that BlackRock had invested $24 million in FTX through a fund it managed before the exchange's collapse.
In spite of this, Fink declined to say that his company had been defrauded by FTX. "We're going to have to wait to see how this all plays out," Fink said. "I mean, right now we can make all the judgment calls, and it looks like there were misbehaviors of major consequences."
However, the BlackRock chief executive did not hesitate to pinpoint the catalyst of the exchange's cataclysmic downfall. "FTX failed because it created its own token," Fink said. While he said that many crypto companies would not survive the ensuing fallout, he still believes that blockchain technology underlying cryptocurrencies will play a major role in the future of global finance.
The Role of FTT in FTX
While Fink's pithy ascription may strike some as overly simplistic, he is not far off the mark. FTX's troubles started last month, when a news report revealed a private financial document of Sam Bankman-Fried's Alameda Research.
According to the document, nearly a third of the firm's $14.6 billion in assets consisted of FTX tokens (FTT). The report found it suspicious that Alameda seemed to be propped up with tokens from a fellow Bankman-Fried entity.
This then led Binance CEO Changpeng Zhao to announce that he would be liquidating the exchange's holdings of FTT. The ensuing selloff, triggered a liquidity crisis for FTX that ultimately led to its bankruptcy and downfall. Now, some speculate that Binance's own token could lead it to a similar fate.
Binance Coin Causes Concerns
In a recent series of Tweets, UXTO analyst Dylan LeClair expressed his skepticism about Binance Coin (BNB). He seemed to think that the token's significant appreciation recently beggared belief and reminded him of a recent dangerous precedent.
"I'm sure it was retail that sent BNB 10x in two months. Same with FTT, right?," he said. "It definitely wasn't the exchange operator with an incentive to drive up the price of their own token to create a feedback loop of attention, hype, and more users…"
Earlier, Zhao had distinguished BNB from FTT, saying that Binance did not leverage its own token. Although LeClair acknowledged this, he said that Binance users certainly do, the financing costs of which Binance then subsidizes.
Recently, another analyst pointed out that a disproportionate amount of Binance's SAFU fund consisted of BNB. Zhao responded saying the token had merely appreciated faster than its other constituent coins, Bitcoin and stablecoin Binance USD.
Yet, according to LeClair, this appreciation itself is suspect. "The outperformance against *everything* is telling, and you should ask yourself what is the reason," he said. "Who is supporting this market (we know), and do they have infinite money?"
Disclaimer
In adherence to the Trust Project guidelines, BeInCrypto is committed to unbiased, transparent reporting. This news article aims to provide accurate, timely information. However, readers are advised to verify facts independently and consult with a professional before making any decisions based on this content.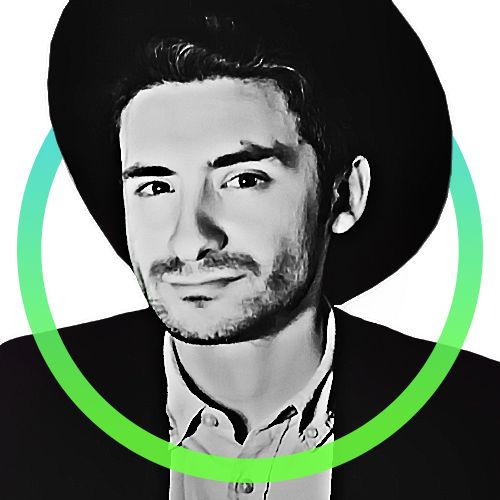 Nick is a data scientist who teaches economics and communication in Budapest, Hungary, where he received a BA in Political Science and Economics and an MSc in Business Analytics...
Nick is a data scientist who teaches economics and communication in Budapest, Hungary, where he received a BA in Political Science and Economics and an MSc in Business Analytics...
READ FULL BIO
Sponsored Sponsored