If you had invested in Bitcoin in 2011, you would have received a 250,000% return on investment (ROI). Bitcoin's performance has far outpaced other asset classes, a fact that many Bitcoin proponents highlight to potential investors.
For comparison, the S&P 500 has provided a 147% return on investment since 2011.
Another Investment Class
Bitcoin proponents, like prominent investor and entrepreneur Anthony Pompliano (
@APompliano
), often like to point to Bitcoin's return on investment (ROI) figures to emphasize its potential as an investment class. https://twitter.com/onchainfx/status/1197200486572670978 A new
investment calculator
from the market analysis platform, OnChainFX, lets users track the historical ROI for various asset classes and showcases Bitcoin's growth. Examining Bitcoin's price in 2011, where it was on average under $3, to its price now, which stands at roughly $6,650 (a bearish trend that has analysts determining where Bitcoin's bottom stands at), we see that the ROI is a staggering 250,000% – outstripping any and every traditional asset class. Contrast this performance with the S&P 500, which lists 500 major companies and is one of the most accurate representations of the US stock market, and the difference is stark. The S&P 500 index
in 2011
was roughly 1254 and now stands at 3110. The ROI here is 147%. Given that the performance of Bitcoin in the same time frame has been so much better, and that diversification is simply a good investment practice, the decision to invest in the world's first cryptocurrency speaks for itself.
Holding 99% cash and 1% Bitcoin over the last 10 years was a better investment than investing in the greatest stock market bull run in history.

Crypto will outperform stocks for next 10 years too. https://t.co/KPVr4ymN4X

— Pomp 🌪 (@APompliano) February 3, 2019
Many investors have also said that the current time frame that we are in may be the last time that the average person may be able to own a full Bitcoin. Pompliano has said that he expects
Bitcoin to outperform the stock market
over the next 10 years.
Analysts: Bitcoin's Bottom Being Cemented, While 2020 to Find New All-time Highs
The bearish trend that the market appears to be has proven to be a bit of a bump in the road for investors. Bitcoin's performance towards the end of the year has typically been good, the most well known of these spikes being in late 2017, a period which saw the asset hit its new all-time high of just under $20,000. In the recent bear trend, analysts
have spoken
of Bitcoin finding its bottom, while others have predicted new all-time highs for Bitcoin in 2020. Several technical indicators point towards the asset's growth. The network's hash rate has consistently
increased
over time, as has usage and account creation. Several asset management firms have also released striking reports that detail the extent of institutional investment in the market, and how it has increased, particularly this year.
But perhaps the most telling sign of Bitcoin's price growth is the fact that the network block reward is expected to be halved in June next year, from 12.5 BTC to 6.25 BTC – an event called the
Bitcoin halving
– and this is expected to facilitate a substantial increase in price. Specific price predictions from notable investors vary considerably. Analysts like
Fundstrat's Tom Lee
and the Bitcoin Foundation member Bobby Lee, have projected new all-time highs in 2020. The former made a reasonable prediction of $40,000, while the latter made a far grander prediction of "$100,000, even $200,000" in a very short period of time. However, even analysts with a significant amount of experience have been wrong about price predictions, so every such statement must be taken with many grains of salt. One thing is certain, however – Bitcoin has consistently proven to be an extraordinary ROI over the years.
---
Images are courtesy of Twitter, Shutterstock.
---
Did you know you can trade sign-up to trade Bitcoin and many leading altcoins with a multiplier of up to 100x on a safe and secure exchange with the lowest fees — with only an email address? Well, now you do! Click here to get started on StormGain!
Disclaimer
All the information contained on our website is published in good faith and for general information purposes only. Any action the reader takes upon the information found on our website is strictly at their own risk.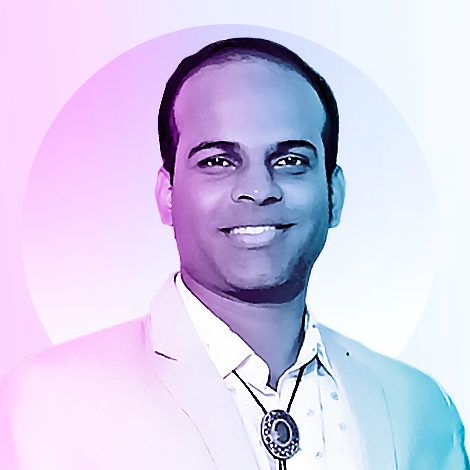 Rahul Nambiampurath's cryptocurrency journey first began in 2014 when he stumbled upon Satoshi's Bitcoin whitepaper. With a bachelor's degree in Commerce and an MBA in Finance...
Rahul Nambiampurath's cryptocurrency journey first began in 2014 when he stumbled upon Satoshi's Bitcoin whitepaper. With a bachelor's degree in Commerce and an MBA in Finance...
READ FULL BIO
Sponsored Sponsored