As it stands, the number of addresses holding more than 100 BTC — equivalent to around $1 million — sits at just over 14,000. As such, there are at least 14,000 Bitcoin millionaires at present. However, if Bitcoin follows its previous growth pattern and manages to achieve more than 10,000 percent growth in the months surrounding its third halving, then the threshold to becoming a Bitcoin millionaire could be significantly reduced. Instead, if recent predictions are to be believed, then anybody holding at least 2.45 BTC today could be due to join the Bitcoin millionaire club in the coming years.
The Making of a Bitcoin Millionaire
According to the prominent trader and technical analyst Rekt Capital, between Bitcoin's lowest and highest value price points surrounding the first halving, the first and foremost cryptocurrency achieved an incredible 13,378.9 percent growth — climbing from a low of $2.01 to a peak of $270.94 over a span of 511 days. As such, anybody who owned around $7,474 worth of Bitcoin (~3.718 BTC) at the bottom of this price action and held it for a total of 511 days could then be considered a Bitcoin millionaire.
How much has #Bitcoin rallied as a result of each of its Halvings to date?

Halving 1:

+13,378%

Halving 2:

+12,160%

If BTC rallies anything between 12,160 – 13,378% as a result of Halving 3…

Price of one $BTC will be $385,000 – $400,000https://t.co/4StGraQAaQ#Crypto

— Rekt Capital (@rektcapital) January 17, 2020
Likewise, in the 1,064 days surrounding the second
Bitcoin halving
— which occurred in July 2016 — Bitcoin gained an incredible 12,160.9 percent between its lowest and highest price points. In this time, Bitcoin climbed from a low of $164.01 up to $20,074 at the apex of the 2017 bull run. Because of this, anybody that held at least $8,223 worth of Bitcoin when it was valued at $164.01 and held this amount until Bitcoin peaked at over $20,000 could be considered a Bitcoin millionaire, at that point. As such, assuming Bitcoin achieves the average of the growth achieved in previous years, it could be due to gain a total of 12,769.9 percent between the highs and lows of this third halving period. Since Bitcoin reached a low of $3,198 back in December 2018, multiplying this value by 12,769.9 percent gives us an estimated maximum post-halving value of around $408,000. At its current value of $10,100, Bitcoin has gained 215.8 percent since reaching a low of $3,198. As such, it could still be due to grow a further 12,554.1 percent compared to its bottom price ($3,198), or 4,039.6 percent at its current price ($10,100), to reach $408,000. Because of this, anybody holding a total of 2.45 BTC — or around $24,750 worth of BTC, today — stands a chance at becoming a Bitcoin millionaire in the coming years. Although achieving a net value of 2.45 BTC might seem like a daunting task, depending on your circumstances, there are several ways to quickly close the gap and rapidly grow your BTC holdings.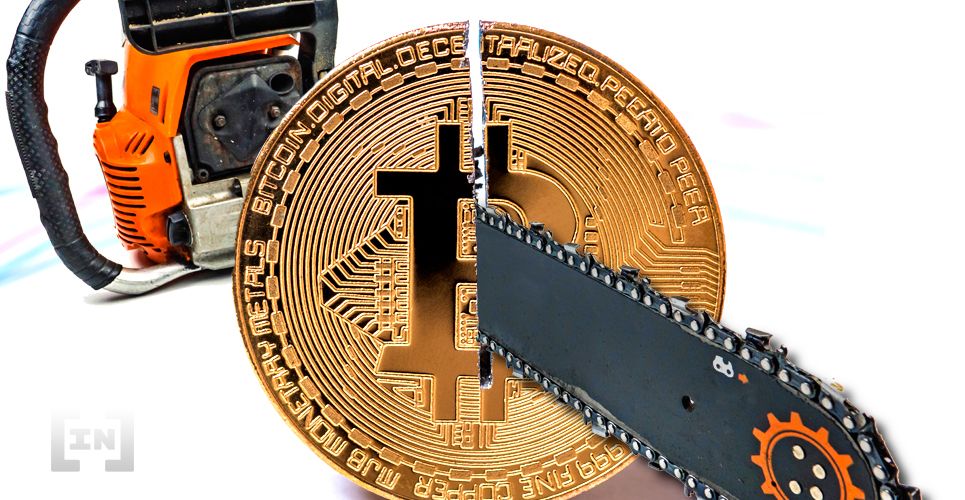 How to Catch Up, Fast
Although it's certainly possible to
outright purchase a large sum of BTC with a variety of fiat currencies
or other cryptocurrencies at platforms like XCOEX and Coinbase, many investors might lack the necessary capital to do so — or simply don't want to run the risk of entering the market with such a significant amount of money. Instead, thanks to the advent of cryptocurrency derivatives exchanges like
StormGain
, it is possible to
multiply your exposure to market movements by a factor of as much as 200x by trading Bitcoin futures
. These Bitcoin
futures
are simple trading instruments that allow you to go both long or short on the market, while benefiting from the advantages of trading with leverage.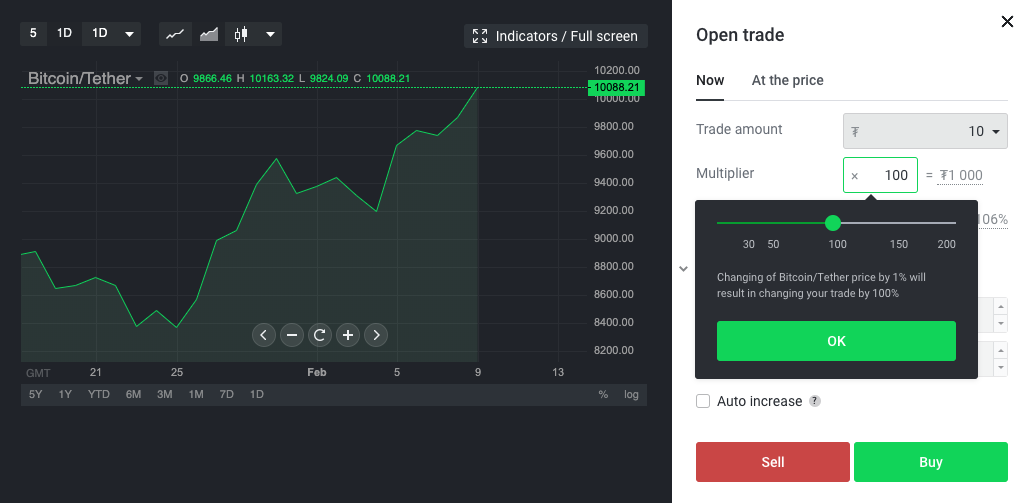 As such, by trading with 200x leverage, it is possible to open a 2.45 BTC position with just 0.01225 BTC, or around $130. Thanks to the benefits of leverage, the value of this position will multiply at 200x the rate of change the Bitcoin market moves at, which means a positive five percent price movement will yield 1,000 percent profit, whereas a positive one percent price movement would yield a 200 percent profit, and so on.
Playing it Safe
However, even if Bitcoin does experience more than 4,000 percent growth in the coming months or years, it will almost certainly also experience periods of significant declines in between. As such, in order to give yourself more breathing room and to protect against a margin call during this time, you might want to keep the leverage down to a more reasonable level. 
At a leverage of 50x, a total investment of around $460 would be needed to open a 2.45 BTC position, whereas this increases to $920 if opening a position at 25x leverage. Because of this, even those looking to keep both their leverage and investment low can still benefit from any potential halving-related gains. Likewise, by entering at the right time, and holding through any transient dips, the potential to turn this investment into a $1 million position is there. With that said, there are no guarantees that Bitcoin will equal or even repeat the bullish momentum seen surrounding the halving event seen in previous years. Because of this, it would be wise to keep a close eye on both your position and the market during this time — employing carefully selected stop-losses to protect yourself against any unexpected adverse price movements.
Disclaimer
All the information contained on our website is published in good faith and for general information purposes only. Any action the reader takes upon the information found on our website is strictly at their own risk.