The third
Bitcoin
halving event, which will see the reward for each newly mined block reduced to just 6.25 BTC, is now less than 100 days away.
Historically, Bitcoin has witnessed striking growth in the months surrounding earlier block reward halving events and has already gained more than 32 percent in the last month. Likewise, according to the prominent trader and technical analyst
Rekt Capital
, Bitcoin rallied 13,378 percent and 12,160 percent, respectively, as a result of its first and second halving events. As such, if Bitcoin achieves similar performance a third time, it could achieve a value between $385,000 and $400,000 in the near future Should history repeat itself once more, anybody purchasing Bitcoin at its current price of ~$9,200 could be due to turn a serious profit. With that in mind, let's examine three ways to gain exposure to Bitcoin prior to the halving.
Go Long with Bitcoin Futures
In brief,
futures
are a type of financial contract known as a derivative. In the case of Bitcoin futures, these contracts track the market value of Bitcoin and allow buyers and sellers to agree on a price and date to later execute a trade with one another, regardless of what the current spot value of Bitcoin is at the time. Because of this, if you think Bitcoin is currently undervalued and is likely to rise in the future, then futures contracts can potentially allow you to
buy Bitcoin
at lower than the market rate on the expiration date. For example, if Bitcoin increases by 30 percent by the time the contract expires, you will still be sold BTC at the rate specified on the futures contract.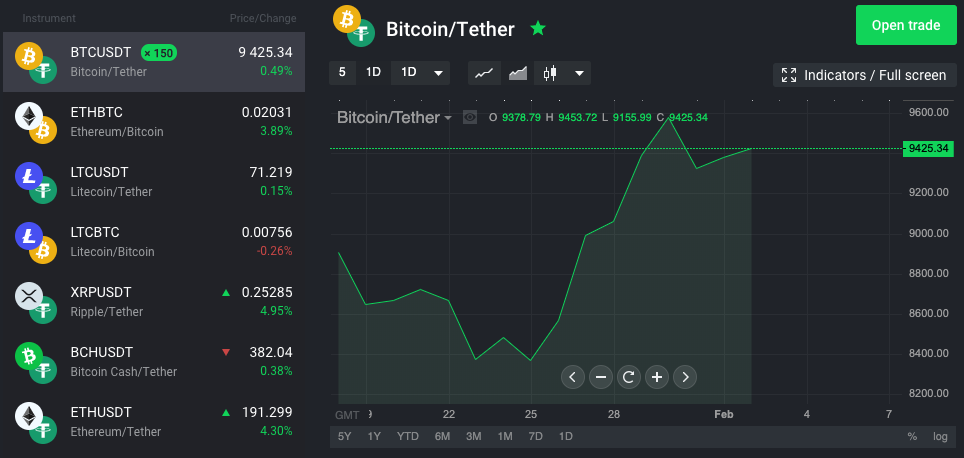 Although this might sound complicated, modern Bitcoin futures exchanges have made the process practically fool-proof by automatically settling trades in stablecoins or the underlying cryptocurrency — in this case, Bitcoin. Among these exchanges,
StormGain
arguably offers the most complete experience, since it allows users to go long on Bitcoin with up to 150x leverage. This essentially means traders can multiply their profits by up to 150x, ensuring that even traders with a small amount of capital can quickly rack up some Bitcoin before the halving event.
Dollar-Cost Average Your Way In
Although it can be tempting to simply invest a large lump sum in Bitcoin before holding for the medium to long-term, doing so can expose you to Bitcoin's notorious
volatility
. Instead, if you gradually invest regular sums into Bitcoin, you can avoid the risk of unwittingly investing a large sum when Bitcoin is at a price peak — thereby making it more difficult to see a positive return in investment. As such, making regular investments in Bitcoin allows you to average out your entry price, helping you avoid accidentally buying the top.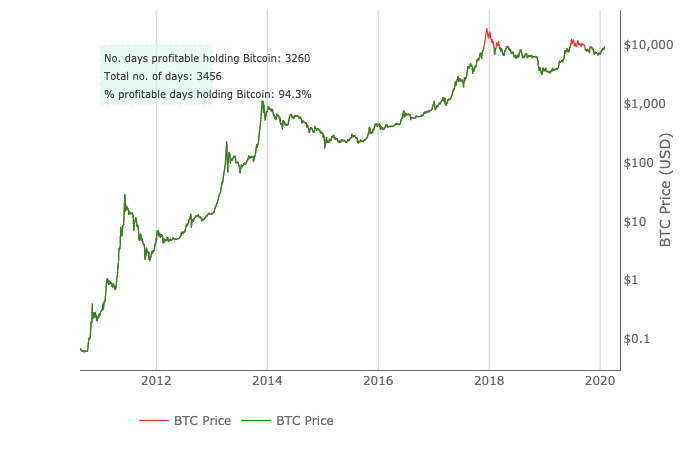 According to the Bitcoin education platform
LookIntoBitcoin
, the market-leading cryptocurrency was valued lower than it is today for 94.3 percent of its lifetime. This means, for Bitcoin investments made regularly throughout this time, just over five percent would result in a loss, whereas almost 95 percent of your investments would be profitable. To help visualize the benefits of dollar-cost averaging Bitcoin investments,
dcaBTC
can be used to estimate how much profit you would be in had you invested a regular amount between two dates. For example, investing $100 per week between February 02, 2019, and February 02, 2020, would turn a $5,300 investment into $7,318 worth of Bitcoin — equivalent to a 38 percent gain before any benefits that may come as a result of the upcoming halving.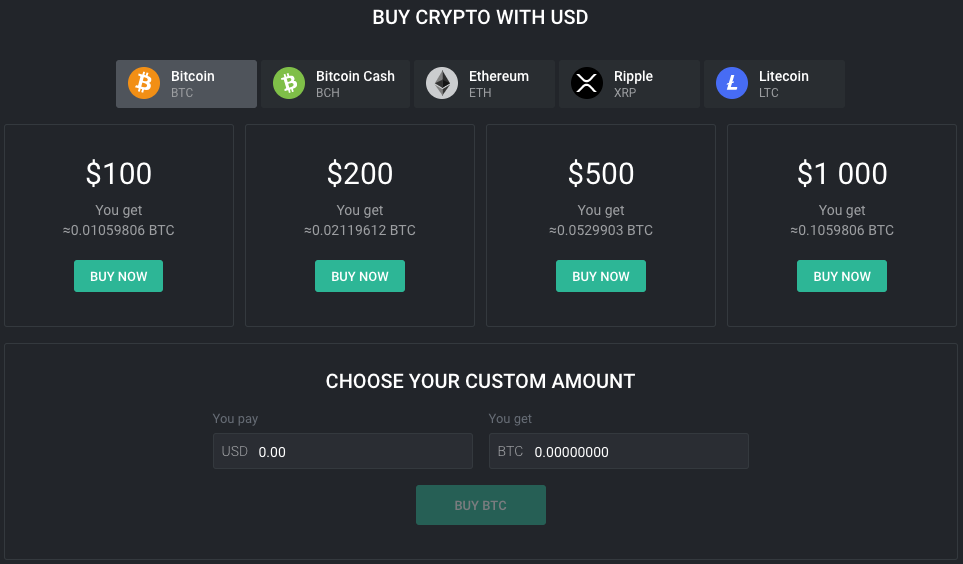 Moreover, thanks to platforms like
XCOEX
, it is now possible to invest regular amounts into Bitcoin in just seconds through the instant buy feature. The platform accepts debit cards, credit cards, and wire transfer, and takes less than two minutes to make an investment — making it suitable for those with little time on their hands.
Invest in an Index
Oftentimes, investors either have a limited amount of funds to play with or simply lack the time to properly assess the different crypto assets available to invest in. As such, these investors might be tempted to simply go all-in on a single cryptocurrency, hoping that they made the right choice and that their investment will pay off in the long-run. However, as we have seen time and time again, Bitcoin isn't always the most profitable cryptocurrency. For example, in the last six months, numerous cryptocurrencies, including
Ethereum Classic
(ETC),
Tezos
(
XTZ
) and
Cosmos
(ATOM) have all performed better than Bitcoin. Because of this, anybody looking to invest in Bitcoin might actually see better returns if this investment is also combined with investments in a variety of other cryptocurrencies.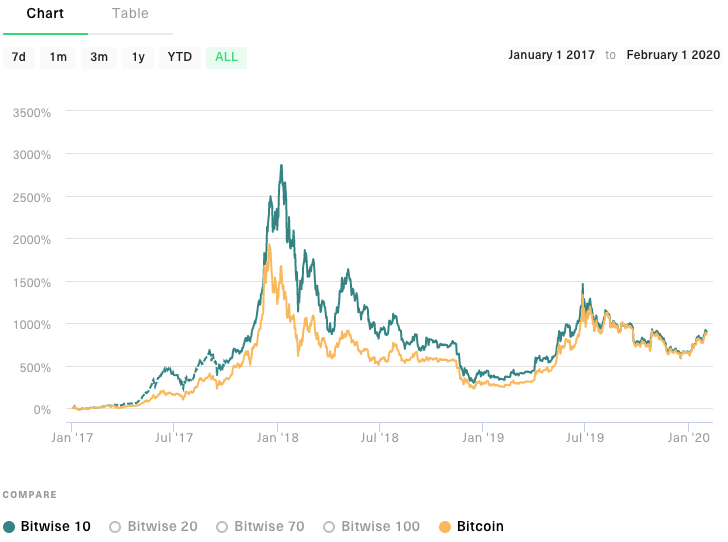 To help address this situation, there are now a variety of different cryptocurrency index funds available, which allow investors to gain exposure to multiple different cryptocurrencies at once. For example,
The Bitwise 10 index fund tracks
ten of the largest cryptocurrency assets by market capitalization and has almost always outperformed Bitcoin alone for the last two years. Oftentimes, some of the higher-end index funds are automatically rebalanced by a dedicated fund manager, which periodically redistributes funds to better-performing assets. Others, however, track a fixed basket of cryptocurrencies. As such, by investing in an index fund that tracks both Bitcoin and a handful of cryptocurrencies, it is possible to get the best of both worlds — benefiting from any halving-related profits while retaining the chance to benefit from altcoins that could end up exceeding Bitcoin's gains.
Disclaimer
All the information contained on our website is published in good faith and for general information purposes only. Any action the reader takes upon the information found on our website is strictly at their own risk.