Bitcoin.com's ecosystem token, VERSE, has been listed on Kucoin, a top-tier cryptocurrency exchange platform known for being the home of crypto gems. Trading is open now, with the initial pair being VERSE/USDT.
A milestone moment for Bitcoin.com, this first exchange listing for VERSE is significant because it amplifies the token's reach and accessibility to millions of users around the globe.
VERSE fuels Bitcoin.com's ecosystem by gamifying and incentivizing onboarding and engagement. The goal is to bring the advantages of cryptocurrency to more people and to fast-track the world's transition to a more inclusive financial system.
Bitcoin.com CEO Dennis Jarvis said, "At Bitcoin.com, we believe in creating economic freedom and expanding access to opportunities by providing the tools people need to buy, sell, and use cryptocurrencies. We are proud to introduce VERSE, a token that supercharges our mission. And by listing on Kucoin, we're making it easier than ever for people to trade VERSE and harness its potential."
By facilitating rewards and serving as a utility token, VERSE enhances users' experiences within the Bitcoin.com ecosystem and beyond.
"VERSE reduces hurdles, making the onboarding experience for newcomers seamless, fun, and rewarding," said Corbin Fraser, Head of Financial Services at Bitcoin.com. He added, "We're in the process of making VERSE a multichain token, which will increase its utility. This is something that exemplifies our commitment to freedom of choice, a core value that permeates everything we do."
Since its inception in 2015, Bitcoin.com has evolved from pioneer to established leader in the crypto industry, hitting the 40 million self-custody wallets milestone earlier this month. The Bitcoin.com Wallet supports over a hundred cryptoassets across Bitcoin, Ethereum, Polygon, Avalanche, and Bitcoin Cash, with more chains coming soon.
By providing 24/7 support, vast educational resources, and an award-winning news portal, Bitcoin.com has proven itself as the world's gateway to Bitcoin and beyond.
Kucoin, a platform where 1 out of 4 crypto holders worldwide trade, has consistently been a preferred choice for discovering hidden gems. Its 27 million registered users across 207 countries and regions demonstrate its widespread popularity and credibility. In celebration of the VERSE listing, Kucoin is hosting a VERSE trading contest with a lucrative $40,000 prize pool.
For more information about the VERSE listing and trading contest, visit Kucoin's official website.
About Bitcoin.com
Bitcoin.com is committed to making Bitcoin and other cryptocurrencies accessible to everyone. From offering educational resources and timely news to providing intuitive self-custody products, Bitcoin.com empowers individuals to explore the possibilities of cryptocurrencies and the future of finance.
Follow Bitcoin.com on Twitter for more information.
About VERSE
Launched in December 2022, VERSE is Bitcoin.com's rewards and utility token. By incentivizing and gamifying engagement in the Bitcoin.com ecosystem, VERSE supercharges Bitcoin.com's mission to onboard the world to crypto and accelerate the transition towards a more inclusive financial system.
VERSE also powers Bitcoin.com's decentralized exchange Verse DEX, where anyone can trade permissionlessly and earn yield by contributing to liquidity pools and with Verse Farms.
Follow VERSE on Twitter and Join VERSE's official Telegram channel for more updates and additional information.
About Kucoin
Kucoin is a global cryptocurrency exchange that supports over 750 projects with 1,300+ trading pairs. Known as the "People's Exchange," Kucoin boasts an extensive user base, with 70% of its users hailing from Europe, the Middle East & Africa, and SEA.
Recognized for its excellence, Kucoin has received accolades from TokenInsight, CoinMarketCap, Forbes Advisor, and The Ascent.
Disclaimer
This article contains a press release provided by an external source and may not necessarily reflect the views or opinions of BeInCrypto. In compliance with the Trust Project guidelines, BeInCrypto remains committed to transparent and unbiased reporting. Readers are advised to verify information independently and consult with a professional before making decisions based on this press release content.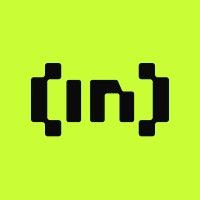 BeInCrypto Team comprises a diverse group of experienced journalists, analysts, and crypto enthusiasts dedicated to delivering the latest news, insights, and analyses in the...
BeInCrypto Team comprises a diverse group of experienced journalists, analysts, and crypto enthusiasts dedicated to delivering the latest news, insights, and analyses in the...
READ FULL BIO
Sponsored Sponsored