Let's face it — the cryptocurrency exchange market is getting increasingly crowded by the day and it is becoming quite the challenge to find out which of the myriad of exchanges is best for you. Whether you're a casual investor just looking to buy and trade some cryptocurrencies, or a hardcore professional looking to make the most out of every trade, it is more important than ever to ensure you are trading on the best exchange for you.
Update
: Read our latest comparative in our article:
Best Cryptocurrency Exchanges for Trading Bitcoins in 2020.
In our honest review of Kraken, we take a look at the major pros and cons of trading on one of the most popular cryptocurrency exchanges on the market. We will scrutinize the platform in its entirety, looking at everything you need to know before trying it out—including its reputation, selection of digital assets, security options, reporting procedures, and more!
Unleash the Kraken!
Launched in 2011 by Jesse Powell, an early pioneer in the cryptocurrency space, Kraken is a cryptocurrency exchange platform that was designed to serve as an alternative to Mt. Gox, which the largest cryptocurrency exchange at the time by far. Now one of the oldest and most recognizable names in the industry, Kraken has spent close to a decade building out and refining its cryptocurrency trading platform. Today, Kraken serves as a secure destination where cryptocurrency newbies and professionals alike can purchase, trade, and sell their digital assets. Kraken is headquartered in San Francisco but has operations in several other countries, including the UK and Canada. Since 2011, Kraken has gone through several funding rounds, raising $1.5 million in seed funding in 2011, and most recently raised $100 million in February of 2019 from investors Digital Currency Group (DCG) and Hummingbird Ventures. Somewhat of a pioneer in the world of crypto
security
, Kraken is one of just a handful of major exchanges to have an unblemished security record and was the first exchange to introduce a comprehensive audit system to cryptographically prove it holds the correct amount of users' funds in cold storage.
| | |
| --- | --- |
| Mobile Options | No |
| Exchange Type | Centralized |
| Company Country | US |
| Exchange Launch | 2011 |
| Deposit Methods | Cryptocurrency/Fiat |
| Withdrawal Methods | Cryptocurrency/Fiat |
| Withdrawal Limits | $0 – $500k per month (depending on account tier) |
| KYC | Optional for cryptocurrency trading, mandatory for fiat trading. |
| Number of Assets | 20+ |
| Blocked Countries | Afghanistan, Cuba, Iraq, Iran, Japan, North Korea, and Tajikistan |
| Security | High |
| Reputation | Excellent |
| Fiat Payments | Yes |
| Website | kraken.com |
Kraken Features
Being one of the oldest cryptocurrency exchanges still in operation, Kraken has had a long time to get a grip on what its users and the general market need from an exchange. Because of this wealth of experience, Kraken has developed the perfect solution for almost everybody. The Kraken trading interface is neatly separated into three different sections: Simple, Intermediate and Advanced. These different sections allow an increasingly diverse (and complex) set of trading parameters. For newbies and those not too concerned about additional details, the simple option is probably best, allowing you to purchase or sell digital assets with a market or limit order. Intermediate settings up the ante by introducing leverage options, timed orders and limit orders, making it suitable for more experienced users. Finally, the advanced trading option unlocks all features, adding increased limit orders options, a variety of new order types and a powerful conditional close setting. Kraken is unusual in that the default trading view does not display any charts or market metrics, but instead requires users to click the 'Charting & Trading Tools' button to open Kraken Pro, which will open a trading interface that is highly similar to
TradingView
. Despite being in beta, the Kraken trading tools are surprisingly powerful, featuring enough technical indicators, charting options, and tools to keep even the most advanced traders happy. Overall, Kraken has something for everyone, neatly dividing its trading panel into sections for different experience levels. For beginners, Kraken makes trading extremely simple, while intermediate and advanced users can access some of the best features on the market, providing powerful tools to fine-tune the trading process.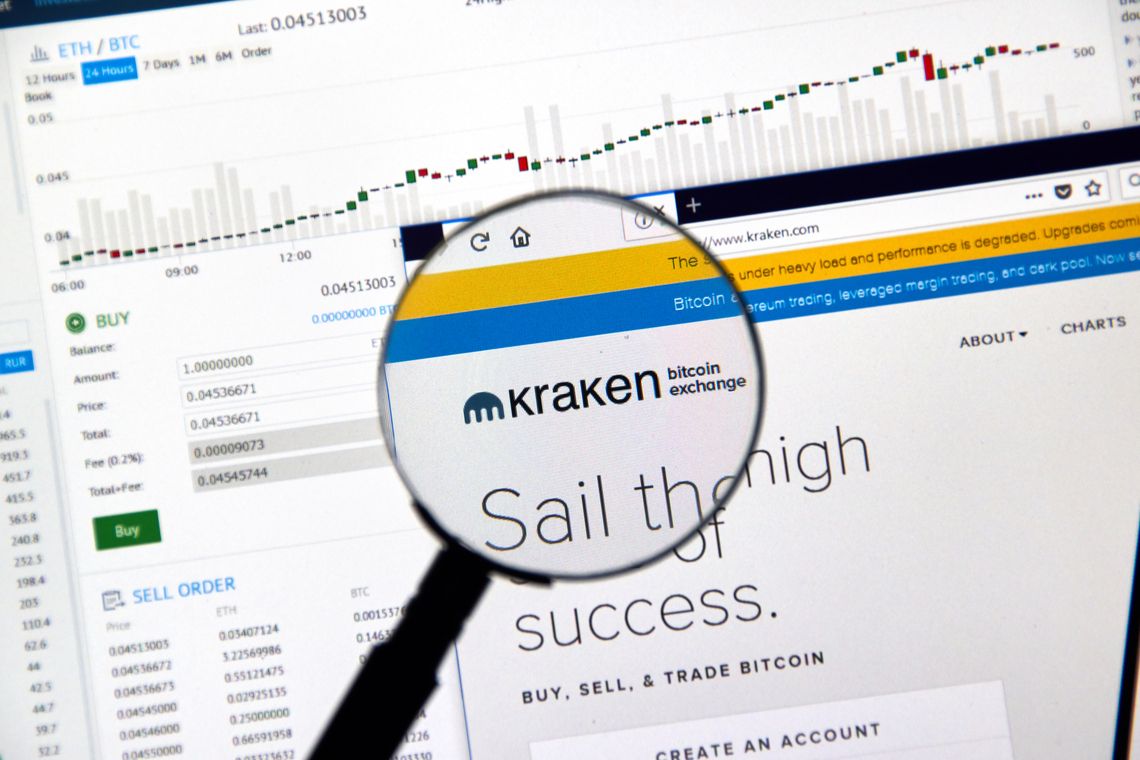 Kraken Fees
Overall, Kraken is very competitive with its fees and is relatively transparent. However, information regarding its fees is scattered across the website, making it somewhat of a chore to assess them in their entirety. Overall, trading fees are roughly in line with similarly popular exchanges, but Kraken really stands out for high-volume traders, who are offered some of the best rates in the business. Like many cryptocurrency exchanges, Kraken has a volume-based fee schedule for traders, as well as being one of the few exchanges that offer zero percent fees for high volume traders. For traders with a 30-day trade volume under $50,000, Kraken charges 0.16 percent for makers and 0.26 percent for takers, but this is reduced to as low as zero percent and 0.10 percent respectively for high volume traders. Trades involving stablecoins are charged differently, starting at 0.20 percent for makers and takers, down to free, assuming $1 million+ in monthly trade volume is achieved. Margin fees are again different, and range from 0.01 percent to 0.02 percent for opening a position, plus an additional 0.01 percent to 0.02 percent rollover fee charged every four hours. Kraken has the following fee schedule for its fiat currency deposits and withdrawals—note that these are charged by Kraken's payment partners and are subject to change without notice:
SEPA bank transfer (EUR) – deposits are free, withdrawals are charged at €0.09
US domestic wire transfer (USD) – charged at a flat fee of $5 for both deposits and withdrawals
US domestic wire and ACH transfers (USD) – deposits are charged a flat $5 each
Canadian domestic wire transfer (CAD) – deposits are free on Kraken's end, but your bank may charge an additional fee, typically around $10
Electronic Funds Transfer (CAD) – withdrawals are subject to a 0.25 percent fee, with no minimum or maximum fee amount
As of April 2018, Kraken no longer operates in Japan, as such deposit and withdrawal methods involving Japanese Yen (JPY) have been discontinued
For cryptocurrency deposits and withdrawals, Kraken has a rather complicated fee schedule, with most cryptocurrencies being subject to different deposit and withdrawal fees, while some have a minimum deposit and/or withdrawal amount. Overall, the withdrawal fee for most cryptocurrencies is quite low, except USDT which has a high $5 fee. The fee details for some of the more prominent digital assets include:
Bitcoin (XBT) – Free deposits, 0.0005 XBT withdrawal fee. 0.0001 XBT minimum deposit, and 0.005 XBT minimum withdrawal amount.
Litecoin (LTC) – Free deposits, 0.001 LTC withdrawal fee. 0.0001 LTC minimum deposit, and 0.01 LTC minimum withdrawal amount.
Ripple (XRP) – Free deposits, 0.02 XRP withdrawal fee. 0.00001 XRP minimum deposit, and 25 XRP minimum withdrawal amount.
Tether (USDT) – Free deposits, 5 USDT withdrawal fee. 1 USDT minimum deposit, 10 USDT minimum withdrawal amount.
Zcash (ZEC) – Free deposits, 0.0001 ZEC withdrawal fee. 0.0001 ZEC minimum deposit, and 0.0005 ZEC minimum withdrawal amount.
Stellar Lumens (XLM) – Free deposits, 0.00002 XLM withdrawal fee. 0.00001 XLM minimum deposit, and 25 XLM minimum withdrawal amount.
Ethereum (ETH) – Small fee to move ETH into Kraken's wallet, 0.005 ETH withdrawal fee. 0.05 ETH minimum deposit, and 0.01 ETH minimum withdrawal amount.
EOS (EOS) – Free deposits, 0.05 EOS withdrawal fee. 0.01 EOS minimum deposit, and 0.5 EOS minimum withdrawal amount.
Beyond this, you may also be charged a standard network charge for any deposits, depending on the cryptocurrency.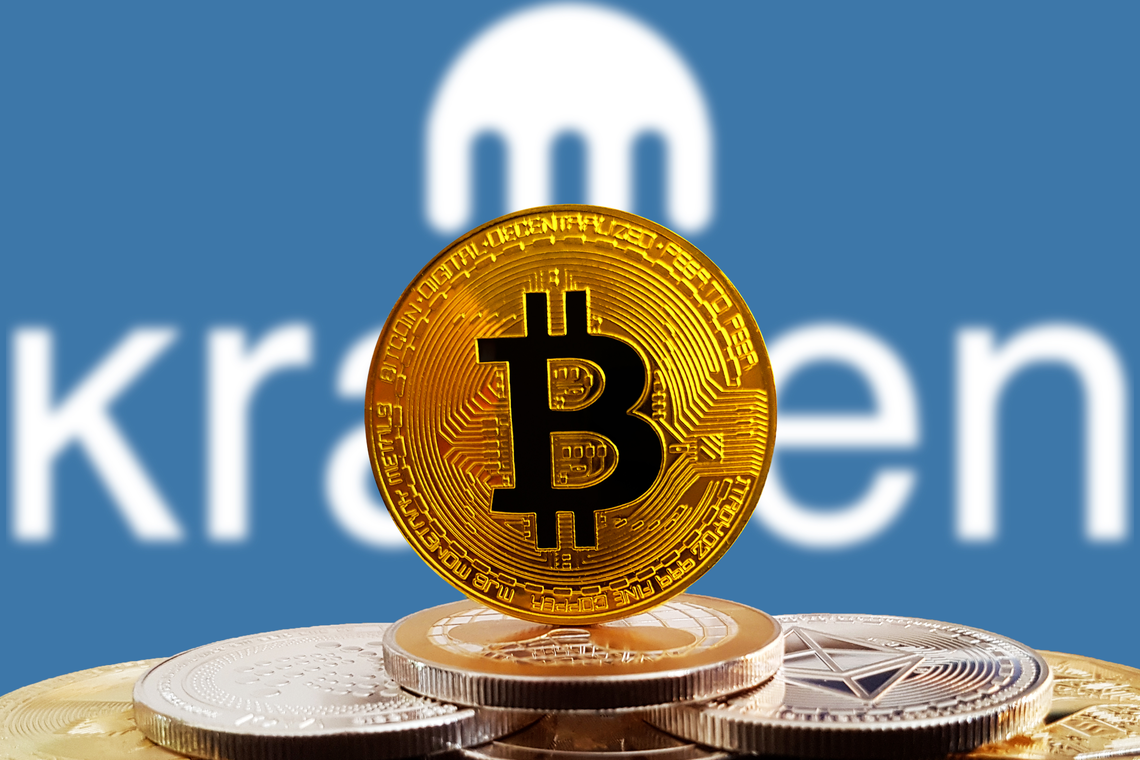 Kraken Verification and Transfer Limits
Like many popular cryptocurrency exchanges, Kraken complies with both Know Your Customer (KYC) and Anti-money laundering regulations. This essentially means that you will be required to supply your identity and address details, along with some additional information to reach a fully verified status on the website. Kraken separates its user accounts into five different tiers, each of which offers additional features, better limits, and more deposit and withdrawal options over previous tiers. The current account tiers available are as follows:
Tier 0
– Tier 0 is the starting level for all Kraken accounts that have a confirmed email address. Users with a tier 0 account can browse the platform, but cannot deposit, withdraw, or make trades.
Tier 1
– To achieve tier 1, you will need to provide your full name, date of birth, country, and phone number. This will allow you to trade cryptocurrencies but does not allow deposits, withdrawals or trading of fiat currencies. Tier 1 accounts have no maximum deposit limits for cryptocurrencies but are restricted to $2,500 per week and $20,000 per month maximum withdrawals.
Tier 2
– The second verification tier opens up several more features for users, but requires that you provide your full physical address. Tier 2 accounts can deposit and withdraw up to 2,000 EUR per week, or 10,000 EUR per month. Besides this, tier 2 accounts can also trade fiat and cryptocurrency pairs and have increased cryptocurrency withdrawals limits of $10,000 per week and $50,000 per month.
Tier 3
– Tier 3 verification again brings with it a big step up in features and limits, and is required if you want to deposit or withdraw Canadian Dollars (CAD). To reach tier 3, you will need to provide proof of identity and upload your proof of address. After verification, your cryptocurrency withdrawal limits will be raised to $50,000 per week and $200,000 per month, whereas fiat deposits and withdrawals will be increased to $25,000 per week and $200,000 per month. Note that you can make several $25,000 withdrawals per day to reach the $200,000 monthly limit.
Tier 4
– This is the highest verification tier available on the website, requiring the most extensive identity verification checks, but also offering the highest account limits and access to all features. To reach tier 4, you will be required to provide a signed application form and your KYC documents. Tier 4 accounts are able to access USD deposits and withdrawals, have very high limits, and are able to deposit and withdraw more than $100,000 per week and $500,000+ per month in cryptocurrencies, as well as EUR/USD/CAD (depending on your region). Beyond tier 0 and 1, which are verified automatically, Kraken states it may take between 1-5 days for verification. This time-frame is roughly in line with the industry average, while the verification requirements are not overly intrusive, particularly for lower tier accounts.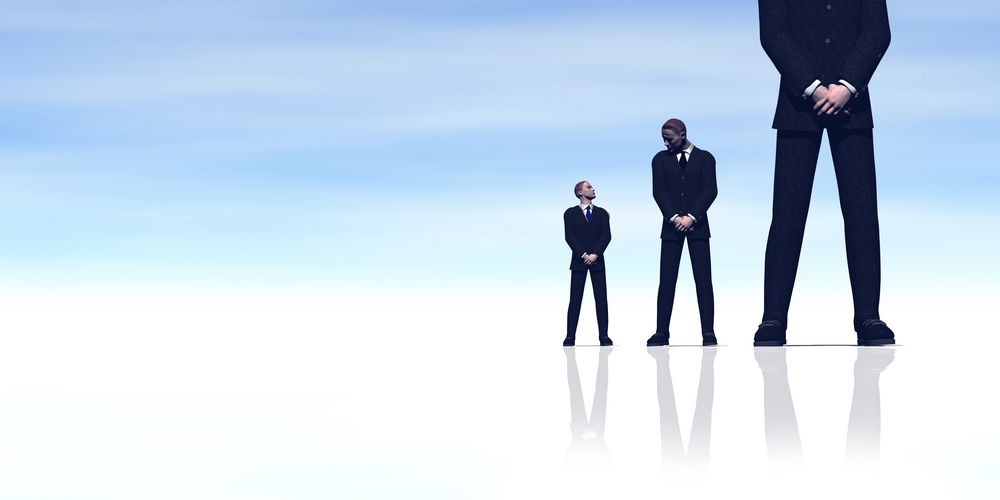 Which Assets Are Available?
Kraken has an excellent variety of digital assets and fiat currencies available for trade on the platform and is highly regarded in the cryptocurrency trading community owing to the fact that only high-quality assets are supported. In total, Kraken supports trading of 20 different digital assets, as well as five different fiat currencies. In total, Kraken has more than 70 trade pairs available, with almost every digital asset on the platform tradeable against at least two fiat currencies. Some of the major digital assets available for trade on Kraken are Bitcoin (XBT), Dash (DASH), EOS (EOS), Ethereum (ETH), Litecoin (LTC), Ripple (XRP) and Zcash (ZEC). In terms of stablecoins, only Tether (USDT) is listed at the moment, although Kraken does make up for this by offering five fiat currencies for trade, these are US dollar (USD), Euro (EUR), Canadian Dollar (CAD), British Pound Sterling (GBP) and the Japanese Yen (JPY). Currently, Kraken allows eight cryptocurrencies to be traded on margin, the major ones include Bitcoin (XBT), Ethereum (ETH), Monero (XMR), Ripple (XRP) and Tether (USD). The available leverage for these is at least 2x but can be as high as 5x if trading Bitcoin, Ethereum or Ripple. Overall, with support for the top seven largest cryptocurrencies by market capitalization, plus several other promising cryptocurrencies, it is clear that Kraken is targeting traders of only the strongest digital assets. However, since Kraken lacks support for token-based digital assets, it might not be as suitable for those looking to trade digital assets from less established projects.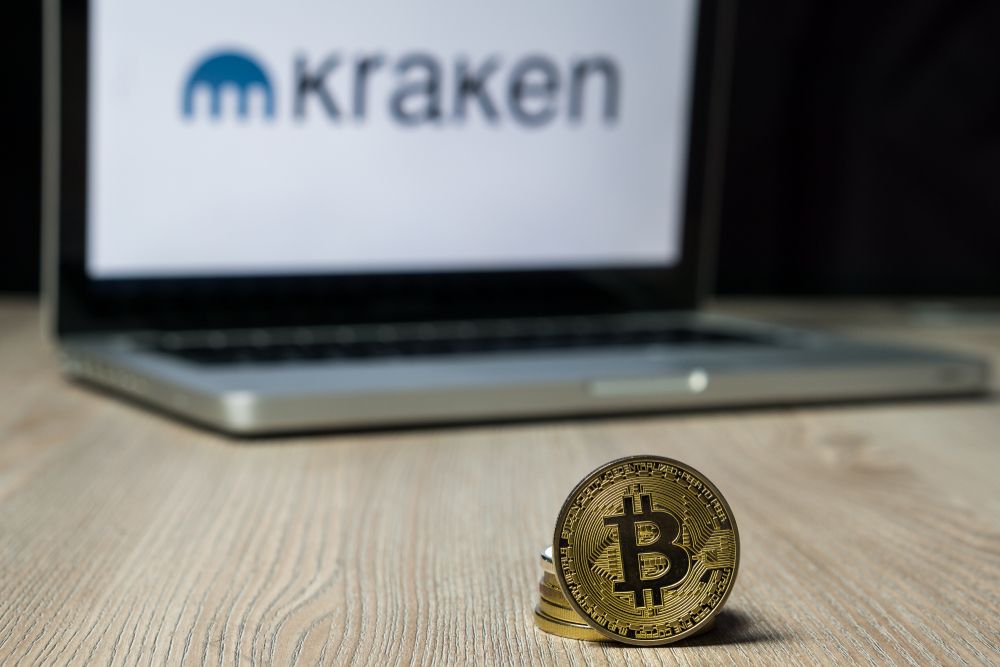 Kraken Trade Volume and Liquidity
When it comes to trading volume, Kraken has one of the highest volumes in the world, often achieving between $1 to $2 billion in total monthly trade volume, and currently sitting comfortably within the top 50 exchanges by total trading volume. In its almost nine years of operation, Kraken has managed to develop an impressive number of users, many of which trade Bitcoin (BTC) or Ethereum (ETH) against the USD or Euro. Because of this, the great majority of its trade volume is comprised of BTC/USD, BTC/EUR, ETH/USD, and ETH/EUR trades, all of which combine to around 75 percent of Kraken's daily trade volume. In a typical day, Kraken typically achieves between $50 and $100 million in trade volume, with between $10 and $20 million of this resulting from BTC/USD and BTC/EUR trades. Overall, the great majority of trading pairs on Kraken have excellent volume, with around half of all trade pairs having at least $100,000 daily trade volume. Because of this, Kraken represents an excellent choice for those looking for excellent liquidity, as most major assets listed on the exchange have great trading volumes. However, for some of the less popular trade pairs, Kraken does struggle with liquidity, and so may not be the best option for those dealing with smaller digital assets, but is perfect for those primarily dealing in BTC/USD and BTC/EUR.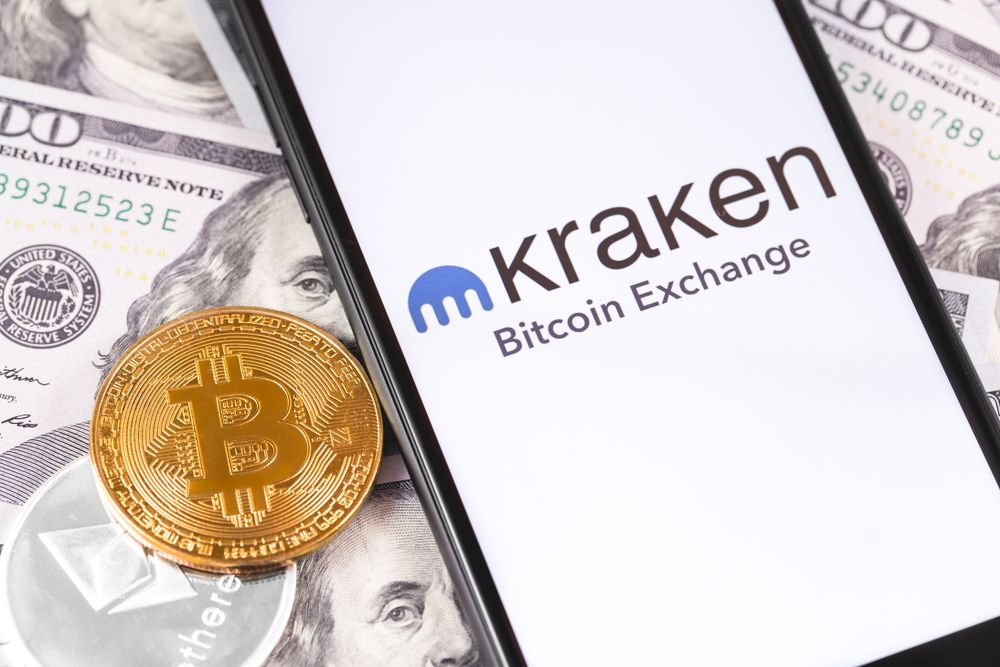 How Trustworthy is Kraken?
Since its launch in 2011, Kraken has managed to make quite the name for itself in the digital exchange industry and is one of the few cryptocurrency exchanges to monitor and comply with the changing regulatory landscape. As far as exchanges go, Kraken is relatively open about its operations, and even maintains a status page, that highlights any current issues with the website or any of its supported digital assets. This page also provides some statistics about the website and API uptime and a history of previous incidents. As of writing, Kraken has achieved well over 99.9 percent uptime for both the API and website in the last month.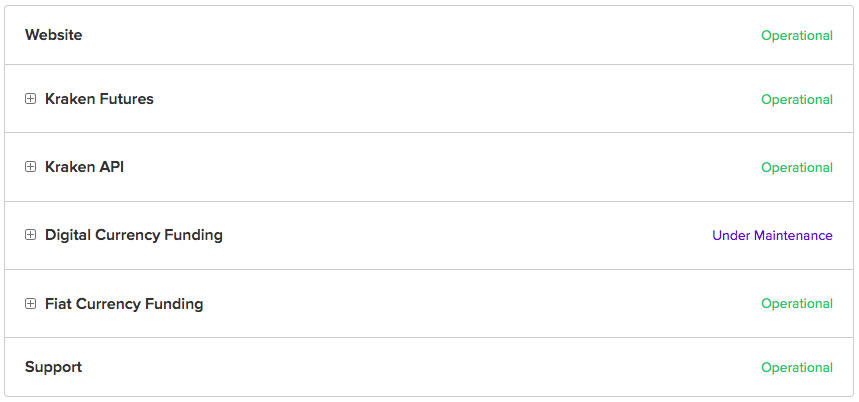 Kraken also performs internal audits on a regular basis, demonstrating that they do indeed have all funds accounted for, and provides a comprehensive guide on the audit process used and how Kraken customers can verify that their balances are included in the audit. Moreover, Kraken has demonstrated a transparent business ethos, even in the face of unfair competition. For example, a large number of less established, and less ethical exchanges engage in the practice of wash trading to artificially boost their apparent trade volume, making them appear to be a highly liquid exchange. However, in a recent transparency report by the Blockchain Transparency Institute, no evidence of wash trading was found at Kraken, with both reported and actual trade volumes closely aligning. Recently, Kraken has found itself the target of at least two lawsuits, the first being a class action lawsuit for allegedly mismanaging the exchange during a denial-of-service (DDOS) attack, while the second lawsuit was filed by UnitedCorp, who claim that Kraken, among others, manipulated the Bitcoin Cash (BCH) network for its own benefit, reportedly causing UnitedCorp considerable losses. Despite its excellent reputation as a company, Kraken has still managed to gain itself a relatively poor review on several customer review websites, including Trustpilot, where the exchange has a shockingly bad score of just 2.3/10. In total, around 75 percent of all Kraken Trustpilot reviews are negative, with the great majority of complaints mentioning either issues with KYC verification, problems resetting two-factor authentication, or long customer support delays. However, review aggregate websites should often be taken with a grain of salt, since it is often much easier to elicit a negative review than a positive one since few people take the time to review a service unless they have a negative experience.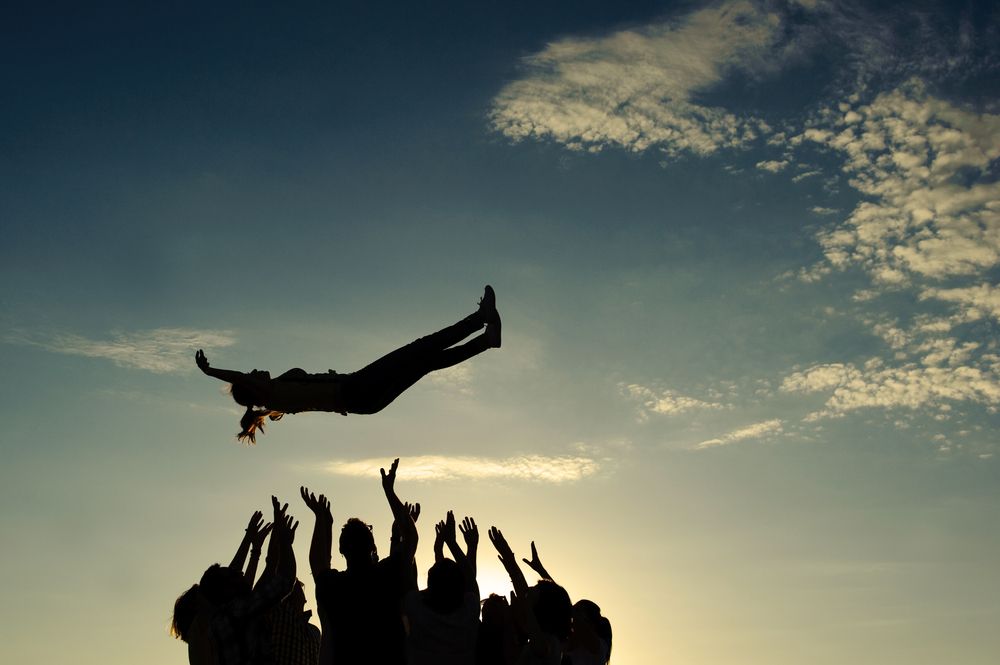 Is a Kraken Safe Crypto Exchange?
When it comes to security, few can argue with Kraken's credentials. To-date, Kraken is one of the few major cryptocurrency exchanges that has never been compromised. In a time when cryptocurrency exchanges appear to be getting hacked left, right, and center, this is certainly a rare achievement. To achieve its faultless security record, Kraken stores the majority of its users' funds in air-gapped cold storage, geographically distributed in several countries. In addition to this, Kraken servers are monitored 24/7 and are under the protection of armed guards, while a team of security experts tests for potential vulnerabilities regularly. For users, Kraken offers a variety of additional options to help you better secure your account. These include optional two-factor authentication using Google Authenticator and Yubikey, coupled with no SMS or mobile phone recoveries, ensuring your funds are protected even if your phone is stolen. In addition to this, you can set a Master Key, which requires any recovery attempts to be authenticated first. Kraken even offers account lock settings with its Global Settings Lock (GSL) feature, allowing you to lock down your account, preventing hackers from trading or withdrawing funds even if they manage to access your account. Overall, Kraken is one of the very best exchanges when it comes to security, providing you with all the options necessary to secure your account under any scenario.
How Long do Withdrawals Take?
Most cryptocurrency traders, at some time or another, will need to withdraw their funds from their exchange of choice. However, since this can result in reduced business for a cryptocurrency exchange, many employ restrictions on how much, and how fast money can be withdrawn, while often requiring several days to process the withdrawal. On Kraken, withdrawals take an estimated 1-5 business days for EUR SEPA and USD US domestic wire transfer, whereas CAD Canadian domestic EFT takes between 2-5 business days. Although, like many other exchanges, users report that withdrawals often take considerably longer than this. For cryptocurrencies, Kraken does not provide a specific breakdown for each digital asset but do note that it takes between 0-20 minutes for a cryptocurrency withdrawal to pass internal checks and be broadcast to the designated blockchain. After this, how long it takes to reach your account depends on how congested the network is.
Who Does Kraken Report To?
Kraken does not provide any information on whether it reports financial accounts to the Internal Revenue Service (IRS) or any other tax authority. However, it is typically the case for any regulated exchange operating in the US Recent reports indicate that Kraken has been issuing 1099-K crypto tax documents to select users, though it is not clear whether they automatically forward the personal data to the IRS. However, looking at the Kraken privacy policy, two key points in section 7.2. stand out:
"We are under a duty to disclose or share your personal data in order to comply with any legal obligation […] This includes exchanging information with other companies and organizations for the purposes of fraud protection and credit risk reduction"
"We receive a lawful subpoena, warrant, court order, or as otherwise required by law"
Arguably, Kraken is not technically considered a Financial Institution, and therefore should not need to comply with the Foreign Account Tax Compliance Act (FATCA), although it may need to release financial details to
the IRS or other tax authorities
if it is specifically requested to do so. Therefore, it is likely that this information is only provided on request, rather than being an automatic process carried out for all users.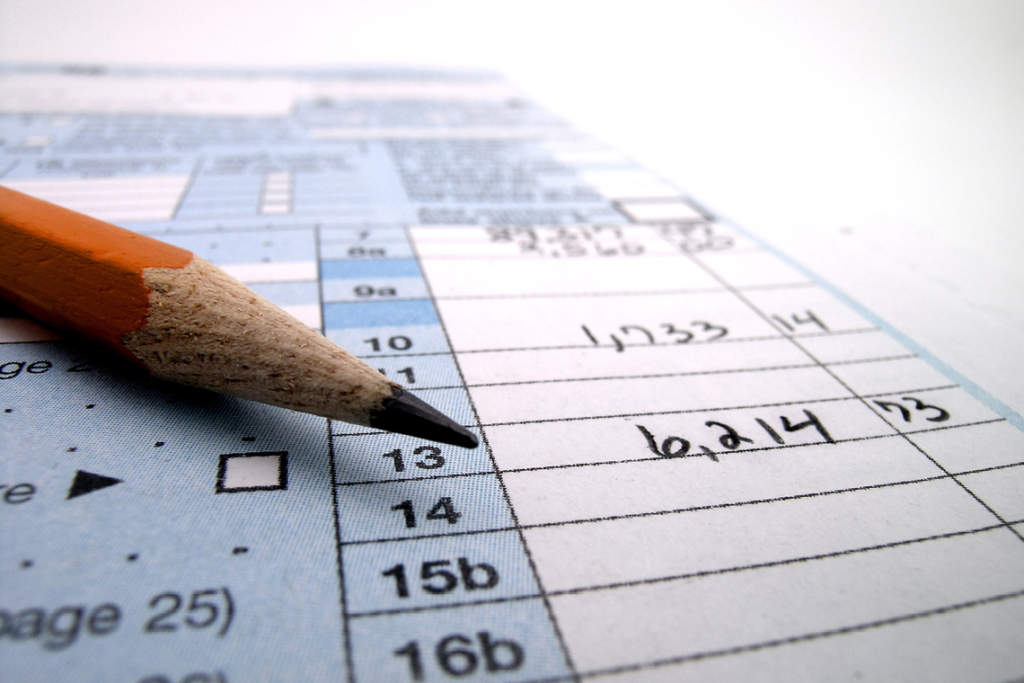 What Support Options Are There?
When it comes to customer support, Kraken has almost all bases covered, offering round the clock support throughout a variety of channels, it is usually possible to get most issues resolved relatively quickly. Like many modern websites, Kraken offers a comprehensive FAQ page, and in our opinion, is one of the most complete FAQs we have seen. The Kraken FAQ covers everything from the very basics to guides on how to secure and use your account and even provides definitions of terms. Beyond the FAQ, the next line of support is a live chat box found on many pages, allowing you to quickly talk with a Kraken representative about any issues you may be having. Kraken is one of the few cryptocurrency exchanges to offer this support method, but there can be a short wait to get you connected to a representative. Kraken also maintains a support presence on a variety of other platforms, including Facebook, Twitter, and Reddit, where questions and issues are usually responded to quickly, though many of these complaints are referred to the Kraken internal ticket system. The internal ticket system is how the majority of issues are dealt with, and requires users to be logged in to submit a support request, with the potential to escalate a request if it needs to be handled urgently. Generally, Kraken customer support responds within 24 hours, but during peak times this can be considerably longer, as is the case with many cryptocurrency exchanges.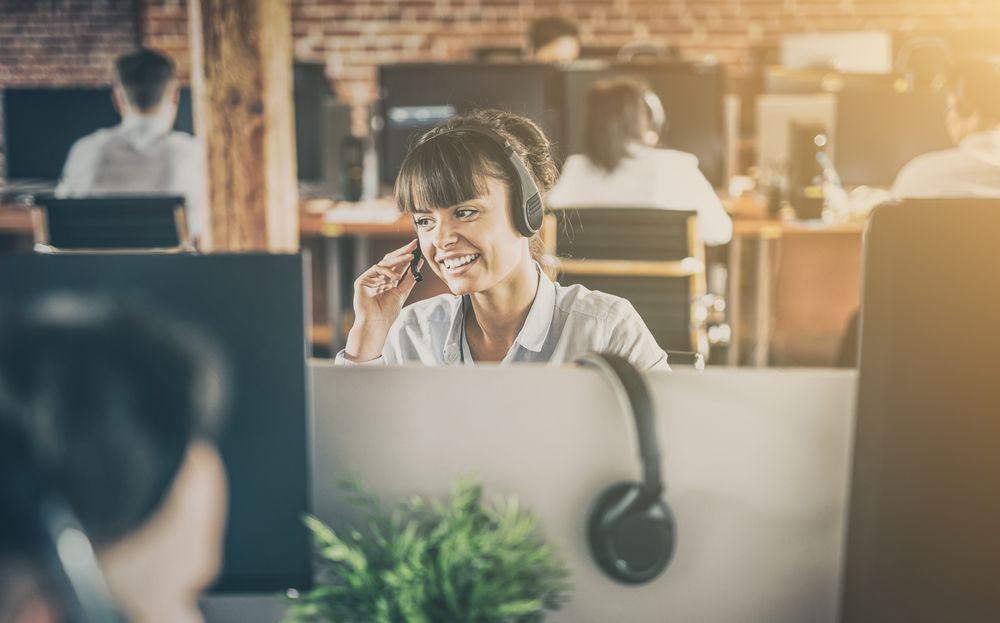 In Conclusion
Kraken Exchange Pros
Kraken Exchange Cons

⊕

Never been hacked

⊗

Slow account verification

⊕

Supports many funding options

⊗

Not available to New York residents

⊕

High trading volumes

⊗

No support for credit or debit cards

⊕

24/7/365 customer service

⊗

Varying fees
Overall, Kraken is still a solid contender in an ever-changing exchange landscape. Having withstood the test of time and overcome several of its own challenges, Kraken has continued to lead the market in terms of security and liquidity—traits that have become increasingly important in recent years. Kraken caters best to European traders looking to trade high-quality digital assets with excellent liquidity, though still presents itself as a promising platform for United States and Canadian cryptocurrency traders. Featuring an excellent user interface and a great range of trading tools for traders of all experience levels, Kraken is a great choice for traders, regardless of experience level. However, with a somewhat limited asset selection, relatively few currency pairs, and often delayed withdrawals, it is likely that serious traders will want to open a second account at an exchange with a more complete selection.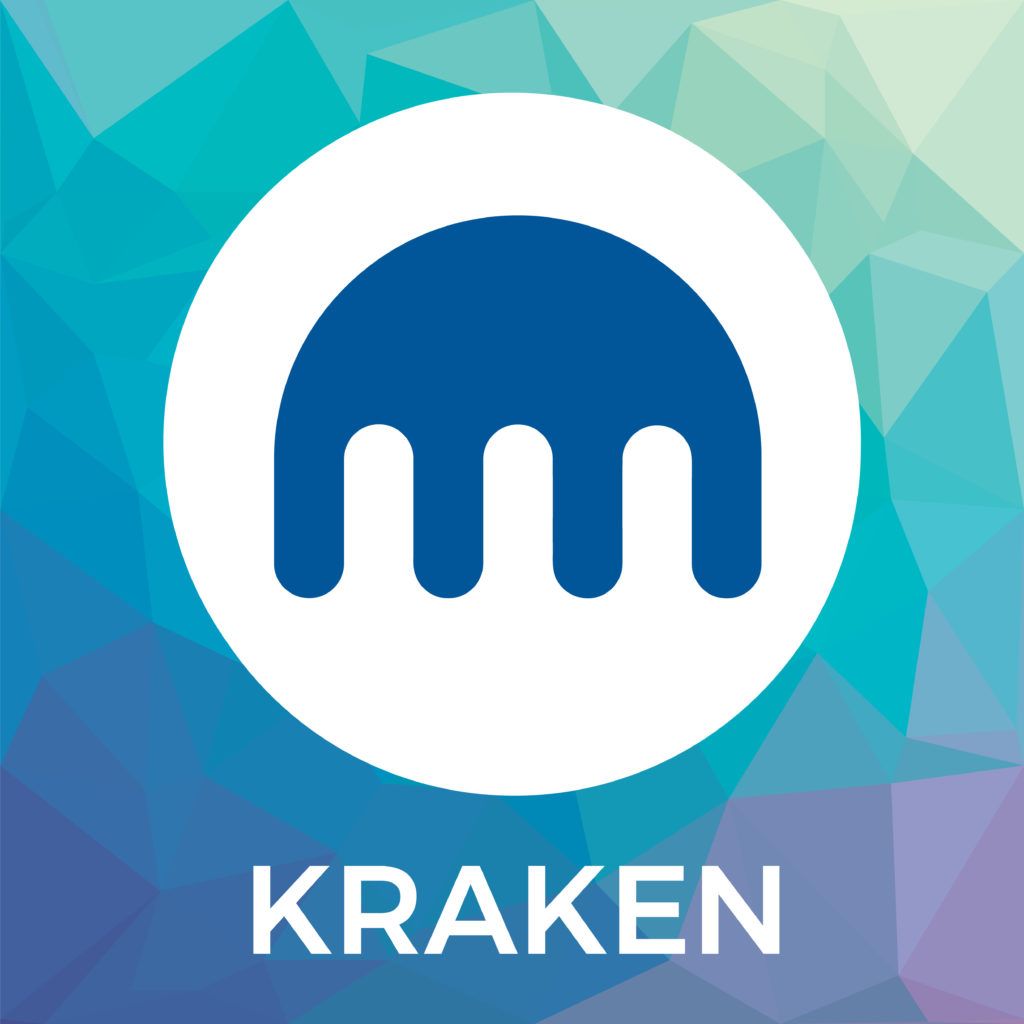 Disclaimer
In line with the Trust Project guidelines, the educational content on this website is offered in good faith and for general information purposes only. BeInCrypto prioritizes providing high-quality information, taking the time to research and create informative content for readers. While partners may reward the company with commissions for placements in articles, these commissions do not influence the unbiased, honest, and helpful content creation process. Any action taken by the reader based on this information is strictly at their own risk.