Currently, CoinMarketCap claims that Binance's real adjusted trading volume is only one-third of what the exchange claims. Will Binance's recent acquisition of CoinMarketCap change these numbers?
The recent acquisition of CoinMarketCap by
Binance
shocked many in the cryptocurrency industry. Many saw it as a clear conflict of interest—could a cryptocurrency data website stay objective when owned by an exchange?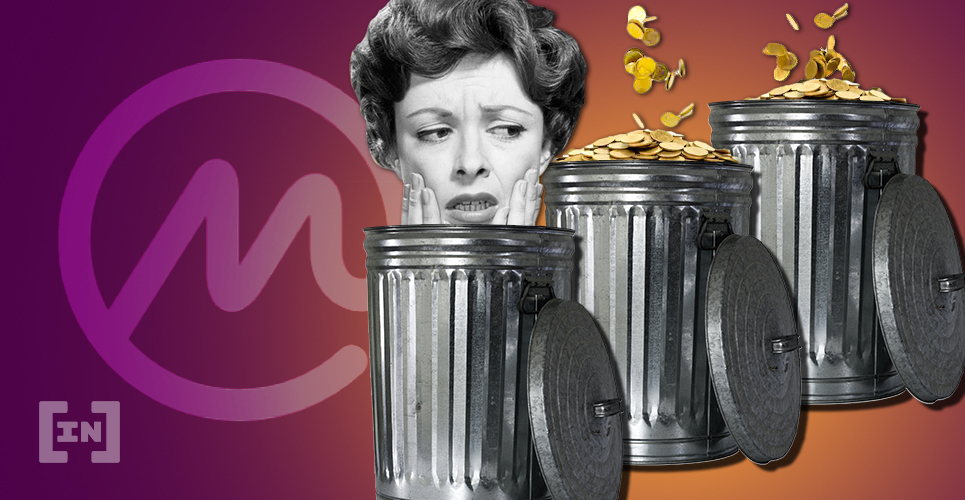 The Fake Trading Volume Dilemma
At the time of writing, CoinMarketCap is claiming that Binance's real 24H trading volume is around $1.3 billion. However, the exchange claims that it has close to $4 billion in 24H trading volume. Therefore, there is a clear discrepancy in reporting. CoinMarketCap has often come under fire for reporting fake trading volume as if it's real. It is only after significant criticism that
the 'adjusted volume' metric was added
, especially after BitWise proved that
95% of cryptocurrency trading volume is fake. 
However, as BeInCrypto previously reported, CoinMarketCap
continues to list exchanges with fake trading volume
en masse. Regardless, the Binance acquisition puts such honest data into question. Could the exchange use its acquisition of the cryptocurrency data website to influence its reporting? One would hope not, but we will have to watch closely the data to detect any changes.
Wow CoinMarketCap thinks Binance is faking around tw thirds of its volume. Let's see if this stays the same. pic.twitter.com/VukuSk0yf9

— Tim Copeland (@Timccopeland) April 3, 2020
The Fake Trading Volume Controversy
Binance is obviously not the worst offender when it comes to fake trading volume. After all, even when wash trading is removed, the exchange remains the top exchange. However, since it is a top exchange, it deserves more scrutiny than most. Binance has therefore come under fire quite often
for claims of inflated trading volume.
The exchange has seldom ever commented on these concerns, maintaining that it keeps its data honest for its users. However, given what appears to be instances of
pump-and-dump price action
on the exchange, we cannot rule our nefarious actors exploiting Binance. For now, we have to hope Binance will keep CoinMarketCap honest. However, the massive $400 million price tag for the acquisition likely means that Binance won't be a mere spectator on the day-to-day operations for CoinMarketCap. The cryptocurrency data site remains the most popular destination to check prices for millions and millions of users.
Disclaimer
All the information contained on our website is published in good faith and for general information purposes only. Any action the reader takes upon the information found on our website is strictly at their own risk.