Binance has reportedly lost almost 25% of its assets in less than 60 days as CEO Changpeng 'CZ' Zhao runs the exchange without a chief financial officer.
A recent Forbes analysis reveals over $12 billion in asset outflows from Binance in the last two months, led by Paxos-issued stablecoin BUSD and Binance's own BNB coin.
Binance's Reliance on BNB Renders Outflows Concerning
According to Forbes, the value of Binance's BNB coin dropped about 30% in the past two months, 51% lower than reported by the exchange on Nov. 10, 2022, with only 29 billion of the coin remaining on the exchange.
Data retrieved from Binance-owned CoinMarketCap on Jan. 9, 2022, reveals that 31% of Binance's asset holdings are made up of BNB, in conflict with the lower percentage Binance reported in Nov. 2022.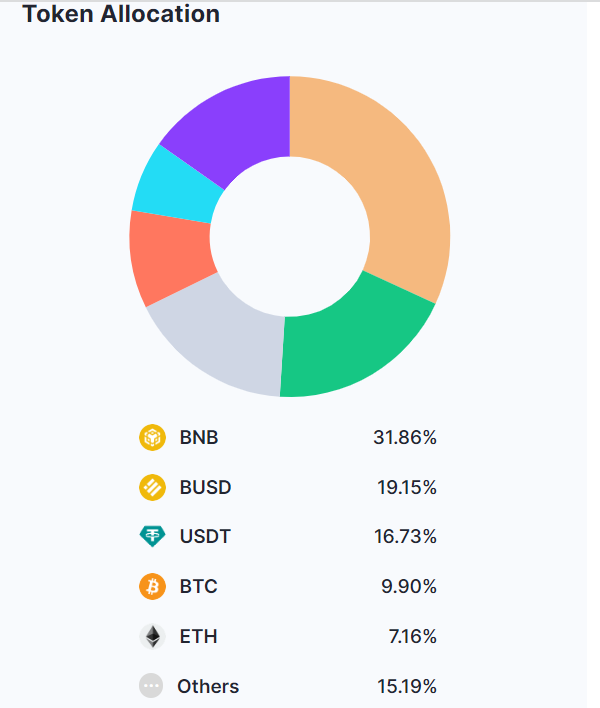 This 31% estimation is also lower than estimates by CoinMarketCap's other data providers, Nansen and Defillama. If the upper estimate is correct, Binance stands to lose a substantial amount of its asset base through future BNB outflows.
The report also found a wild discrepancy in the reporting of Binance's Bitcoin holdings with cybersecurity firm CER.LIVE reporting more than double CoinMarketCap's $4.3 billion estimate.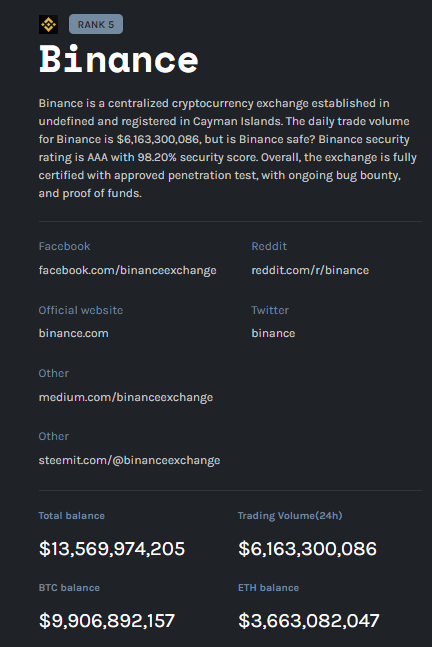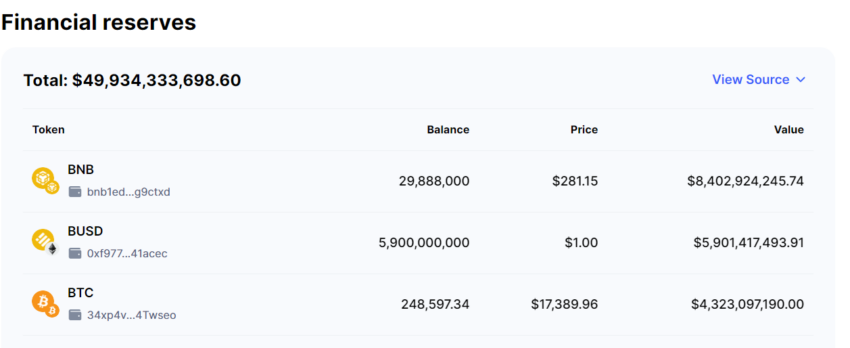 BUSD's $3 Billion Outflows Made up 15% of Assets
In addition to BNB outflows, Binance's BUSD holdings fell sharply on Nov. 25, and Dec. 14, 2022, as several whales swapped the token for USDC and Tether. The BUSD held fell by $3.5 billion on Dec. 14, 2022, cutting down the exchange's asset holdings by 15%, Forbes reports. USDT and USDC holdings rose.
Wintermute, market maker Jump Crypto, and Huobi Global's Justin Sun withdrew notable amounts of BUSD around Dec.12-Dec. 13, 2022. Sun had earlier deposited $100 million worth of assets on the platform.
CZ tweeted that Sun's $200 million deposit helped bolster activity on the Tron blockchain for Binance. He later deleted the tweet.
Binance also allegedly sent $232 million in BUSD to Binance.US to possibly boost its financial clout in the eyes of the U.S. Securities and Exchange Commission, ahead of Binance.US's proposed bid for the assets of collapsed crypto broker Voyager Digital. The SEC recently blocked Binance.US's takeover plans, citing insufficient visibility into the American exchange's financials.
Adding to Binance's woes, customers have reduced their MATIC, APE, and GALA crypto assets by 40-50% since Nov. 2022.
Will CZ Remain Crypto's White Knight Amid Outflows?
The ability of crypto exchanges to honor mass withdrawals became a key selling point after the collapse of the Bahamian exchange FTX.
FTX didn't have enough liquid assets to honor withdrawals in early Nov. 2022, which led to its demise on Nov. 11, 2022. Its former CEO, Sam Bankman-Fried, who faces eight criminal counts in the U.S., allegedly drained FTX's liquidity through unethical lending and other misuses.
On Dec. 13, 2022, Binance customers successfully withdrew roughly $1 billion from the exchange after it paused withdrawals of the USDC stablecoin. CZ dismissed the outflows as "business as usual," adding that crypto exchanges should conduct regular "stress tests" to determine their resilience.
After the FTX collapse, CZ launched a recovery fund to help crypto firms affected by the crypto winter stay afloat. These actions and a few others earned him the reputation of crypto savior in some circles.
However, the absence of a CFO after the departure of Zhou Whei in June 2021 raises unsettling questions about CZ's power to spend money that may not be his to restock Binance and prevent the dreaded bank run scenario.
For Be[In]Crypto's latest Bitcoin (BTC) analysis, click here.
Disclaimer
BeInCrypto has reached out to company or individual involved in the story to get an official statement about the recent developments, but it has yet to hear back.