Looking to hold or invest in
Monero (XMR)
but unsure which
wallet
is best to secure your portfolio? Our regularly updated list of Monero wallets will help you get started with the world's most popular anonymous cryptocurrency!
Monero (XMR) is a cryptocurrency launched in 2014 with a major focus on anonymity and fungibility. Unlike many other blockchains which publicly display transaction and wallet information on a public ledger, this information is private in
Monero
, allowing full financial privacy. With Monero, practically everything is completely anonymous. Nobody can tell how much money your wallet holds, who you have transacted with, or whether you have even transacted with anybody at all. This makes it particularly suited to those who value privacy above all else.
Monero 
uses a combination of technologies including ring signatures, ring confidential transactions and stealth addresses to offer a level of anonymity that is widely considered to be unmatched by any other major
privacy coin
. Despite its huge popularity as a cryptocurrency, Monero (XMR) does not have a huge variety of wallet options like other major cryptocurrencies. Between the small number of wallet options that do exist, each offers its own set of advantages and disadvantages. The XMR wallet that fits you best will mostly depend on your preferences, as there remains as yet no single wallet that excels in all areas. Because of this, we will outline the major wallets available and briefly highlight their main features to help you make your choice.
Editor's Note: The content of this article is provided for informational purposes only. BeInCrypto is independent and has no relationship with any of the provided products or services described below.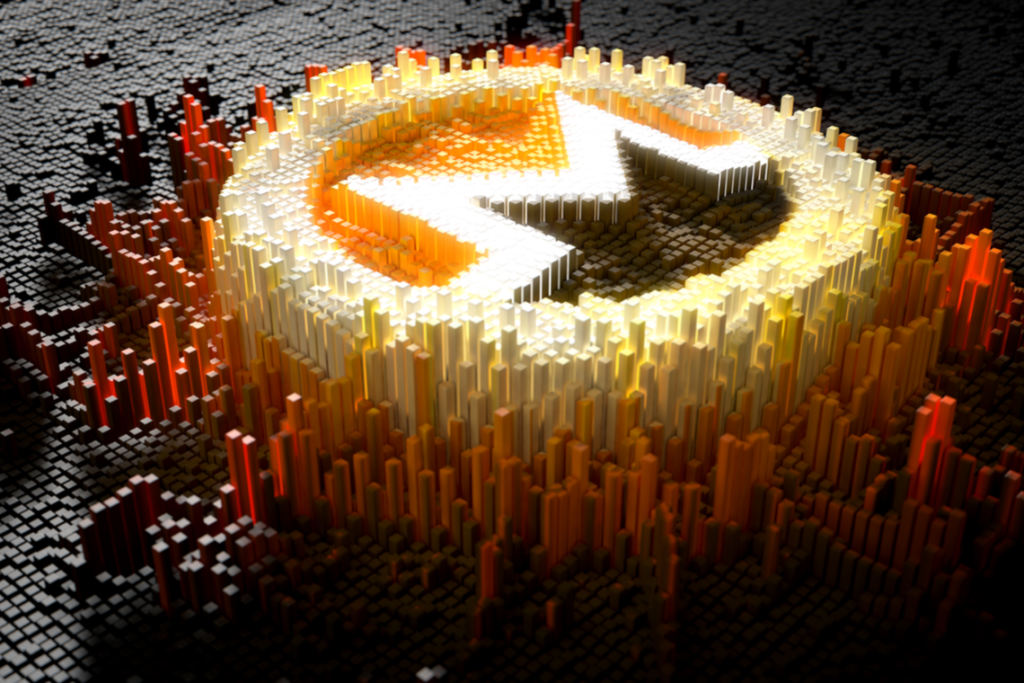 Ledger Nano S
The Ledger Nano S is an iconic cryptocurrency
hardware wallet
that has quickly risen to become the most popular and best-selling hardware wallet of all time. As it stands, the Ledger Nano S is also the only major hardware wallet to implement support for Monero (XMR), which was added to its list of supported cryptocurrencies in June 2018. Besides XMR, the Ledger Nano S also features support for most major digital assets, including Bitcoin (BTC), Ethereum (ETH) and NEO as well as hundreds of ERC20 tokens. Featuring a minimalist design with just two buttons and a small screen used to log in, navigate menus, and verify transactions, the Ledger Nano S resembles a USB drive in its form but does not include any data storage functionality. The Ledger Nano S is built with
security
as its primary concern and is centered around a secure chip that physically isolates your private keys from any connected devices. On top of this, the device offers pin access and two-factor authentication to ensure your funds remain safe at all times.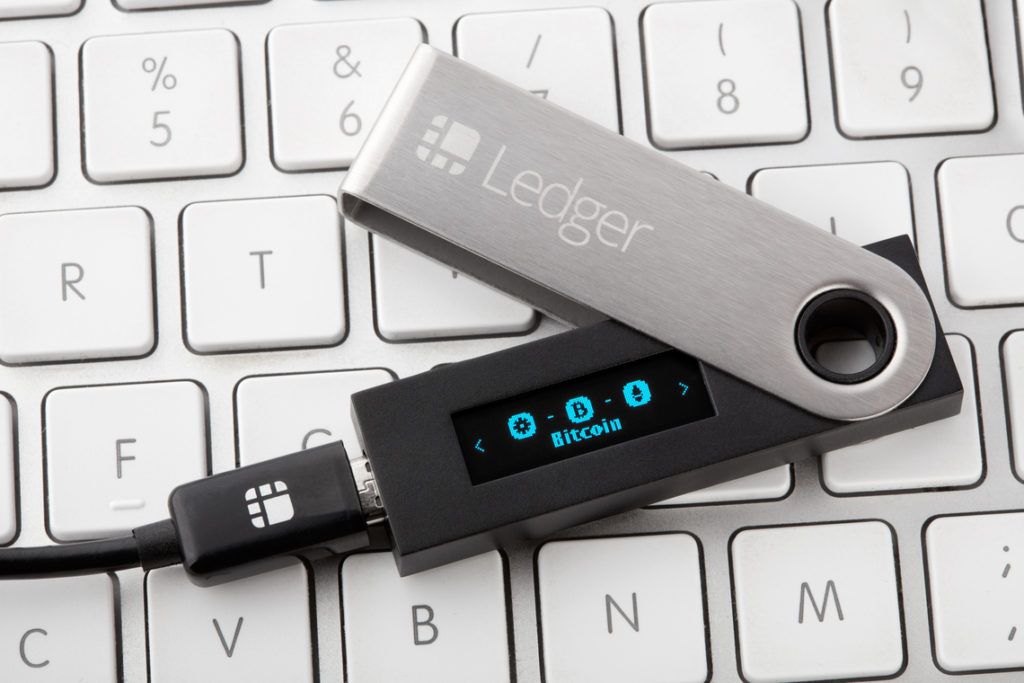 Monero GUI Wallet
As the official Monero wallet client, the Monero GUI client is widely considered to be one of the best Monero wallets available. Because this is a full node wallet, also known as a heavy wallet, it takes up far more disk space and system resources to run, making it best suited to those who prioritize security. Despite this, the Monero GUI wallet is simple to use but lacks additional features you might usually expect from a wallet, such as trading features and statistics. If you don't have time to wait for the blockchain to sync every time you use the wallet, you might want to look into one of the light wallets on this list. The Monero GUI wallet is available on a variety of operating systems, including Linux, Windows, and MacOS — and, unlike many other wallets on this list, features support for a variety of different languages. If you are looking for a secure desktop wallet that also contributes to the Monero network security, then the official client is likely your best bet. While it isn't the prettiest of wallets, it is the only full node wallet on this list.
Guarda
Easily one of the best-designed wallets on this list, Guarda sets itself apart from the rest as one of the most complete and fully fledged Monero wallets available. Guarda is what is considered a multi-asset wallet, meaning it supports a variety of digital assets, including Monero (XMR), Bitcoin (BTC), EOS,
Stellar
(XLM) and much more. Guarda is also one of the only Monero wallets available across a variety of platform types, being available on multiple operating systems including, MacOS, Windows, iOS, and Android, and is also accessible as a web app. Unlike many exchange wallets, Guarda does not require you to create an account or hand over any personally identifiable information in order to create a wallet. Guarda is also extremely secure, securing your encrypted private keys on your device without them ever touching its servers. Guarda is also the only wallet on this list that allows you to purchase cryptocurrencies with fiat and exchange your portfolio to a variety of other assets directly within the app. Overall, Guarda stands heads and shoulders above other light wallets but does not offer the same level of security as Monero GUI or a hardware wallet.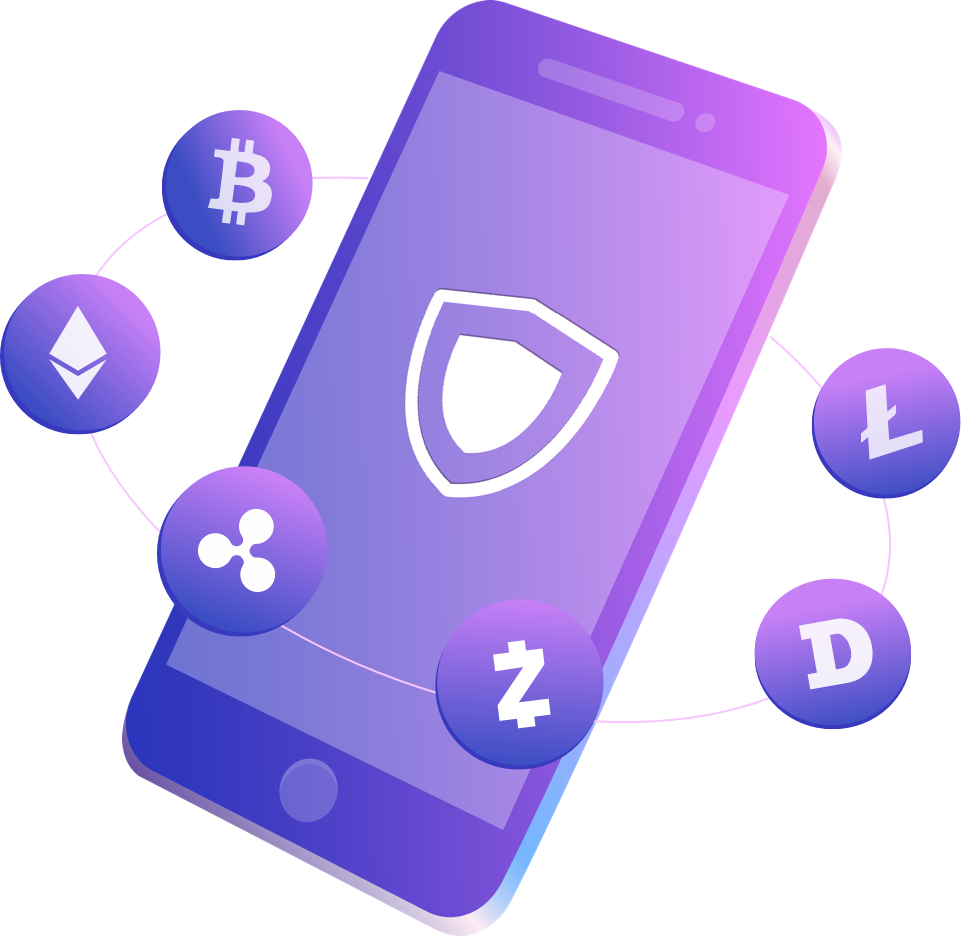 Monerujo
Being the first Android wallet to support the Monero (XMR) blockchain, Monerujo quickly became one of the most popular XMR wallets around and features glowing reviews on the Android Play Store. Unlike the Monero GUI wallet, Monerujo is considered a light wallet, as it syncs the Monero blockchain from an online node rather than download it directly. This makes Monerujo massively faster than Monero full-node wallets. Monerujo offers a simple, streamlined interface with a variety of finishing touches that make it a real pleasure to use. Within Monerujo, setting up a wallet is just a matter of a few taps, while sending payments couldn't be easier with its QR code scanning feature. The Monerujo wallet is one of the only Monero wallets that includes built-in exchange functionality, allowing you directly make payments to BTC addresses using automatic conversion through XMR.to.
Cakewallet
The second mobile wallet on our list is
Cake
, a basic wallet available on the iOS app store. Cake is a very simple mobile wallet that lets you store your Monero (XMR) on any recent iOS device, including Apple tablets, iPhones and even the iPod Touch. Although Cake has not attracted the same amount of attention as Monerujo, our testing has shown the wallet to be comparable in terms of user interface and functionality. Cake is also one of the only Monero wallets available to iOS users, and as is a good alternative to Guarda. As a light wallet, Cake is extremely fast to load and allows you to choose which
node
you sync to. Besides this, Cake features a built-in exchange allowing you to swap Monero (XMR), Bitcoin (BTC), Litecoin (LTC) and several other cryptocurrencies directly within the app. Cake does not send your private keys to any server and is the only Monero wallet that tasks advantage of Apple Face ID to add an additional layer of security to your portfolio. Right now, Cake is one of the best wallets you can get on iPhone, though currently falls short to Guarda.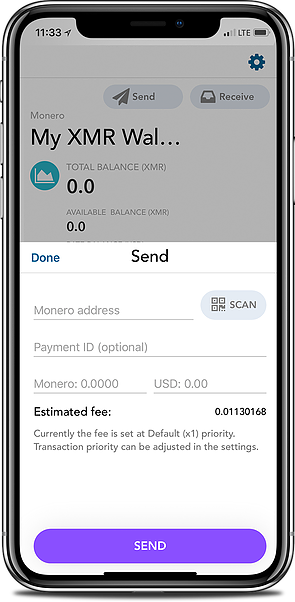 MyMonero
Getting started with and using Monero has often been considered a daunting task for newbies, and is one of the major roadblocks slowing its growth. MyMonero is one of the first wallets stepping up to tackle this issue by producing a super simple, hassle-free online wallet solution that allows users to jump into the world of Monero without being an expert in cryptocurrency. To get started with MyMonero, you simply create an account on the website and log in with the 13-word key provided when registering. During this setup process, MyMonero creates, stores, and encrypts your private keys — ensuring even they cannot access your funds. Being the simplest wallet on this list, MyMonero does not include any fancy features or options, instead functioning only to allow users to send, receive and check their transactions. Because of this, MyMonero is the ideal wallet for absolute beginners, though simplicity does come at the cost of security.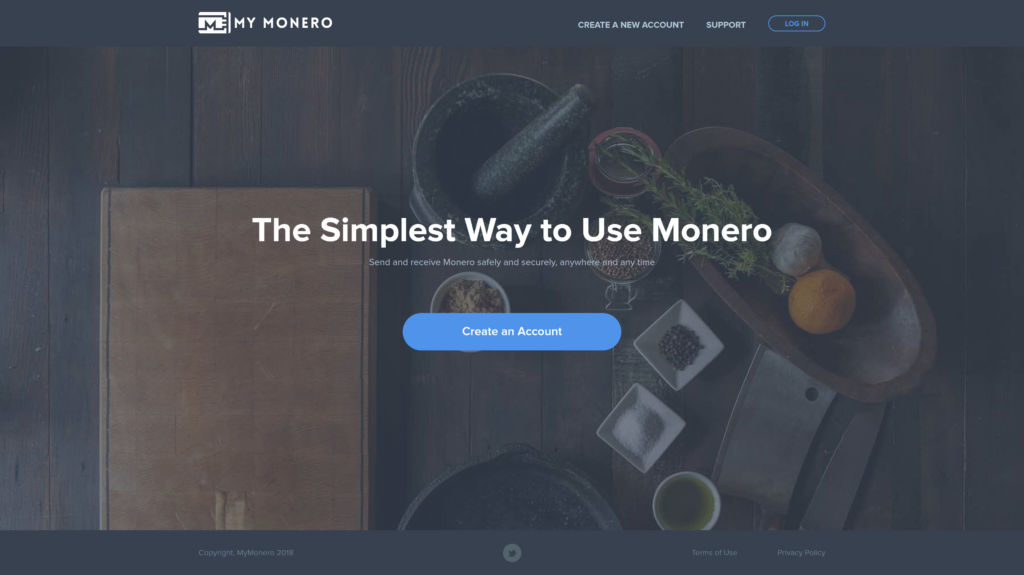 Trezor Model T: Coming Soon
When it comes to hardware wallets, few can compete with the extraordinary feature set offered by the Trezor Model T. The Trezor model T is designed to be a next-generation hardware wallet looking to secure your digital assets with the very best security available. As the premium Trezor wallet, the Trezor Model T is first in line for all feature upgrades and is first to support newly added cryptocurrencies. Featuring a large 240×240 pixel color display and coming in at just 6.4cm long, the Trezor Model T is both portable and easy-to-use, without compromising on functionality. Currently, the Trezor Model T includes support for Monero (XMR). However, as of writing, it is not yet possible to easily set up a wallet on the device. Once this feature is finalized, we expect the Trezor Model T to be the most secure wallet for your Monero.
Did we miss your favorite wallet? Why do you think there are so few high-quality Monero (XMR) wallets available? Let us know your thoughts in the comments below! 
Disclaimer
All the information contained on our website is published in good faith and for general information purposes only. Any action the reader takes upon the information found on our website is strictly at their own risk.