(XMR) Monero Price Prediction & Forecast [Updated 29 November 2018]
Thinking of investing in Monero in November 2018? Here is our honest price prediction and forecast.
Overview
Update (Nov 29, 2018): 
As the crypto market adds $16 billion, Monero (XMR) enjoys a 16 percent upward move compared to just 12 percent for Bitcoin. Although this move alone is not enough to change the daily trend, it is certainly a good start following the recent dip. The daily RSI continues to hover around the oversold area but, as we saw during the crash, the RSI appears to be a poor indicator of where the market is heading. We do not recommend buying XMR today as most indicators are still bearish.
Monero (XMR) is an open-source cryptocurrency created as an anonymous alternative to Bitcoin and other cryptocurrencies with public blockchains. Focusing on fungibility, privacy, and decentralization, Monero quickly became the most popular privacy-coin — achieving a market capitalization of over $7 billion at times.
One of the most important features of Monero (XMR) is the privatization of any transaction data and excellent protection from hacks and concerns that less-secure blockchains may fall victim to. 
Despite an intensely bearish 2018, Monero has managed to retain its position as the most popular anonymous cryptocurrency, while gradually inching its way up the rankings in terms of market capitalization. [bctt tweet="Since the beginning of the year, Monero (XMR) climbed from 13th to 9th place until just days ago when it was knocked back into 12th place by Cardano (ADA), TRON (TRN) and Bitcoin SV (BCHSV). " username="beincrypto"] In October 2018, Monero implemented a hard fork which saw a number of major changes and bug fixes applied, including the addition of bulletproofs, significantly improving the anonymity of the blockchain.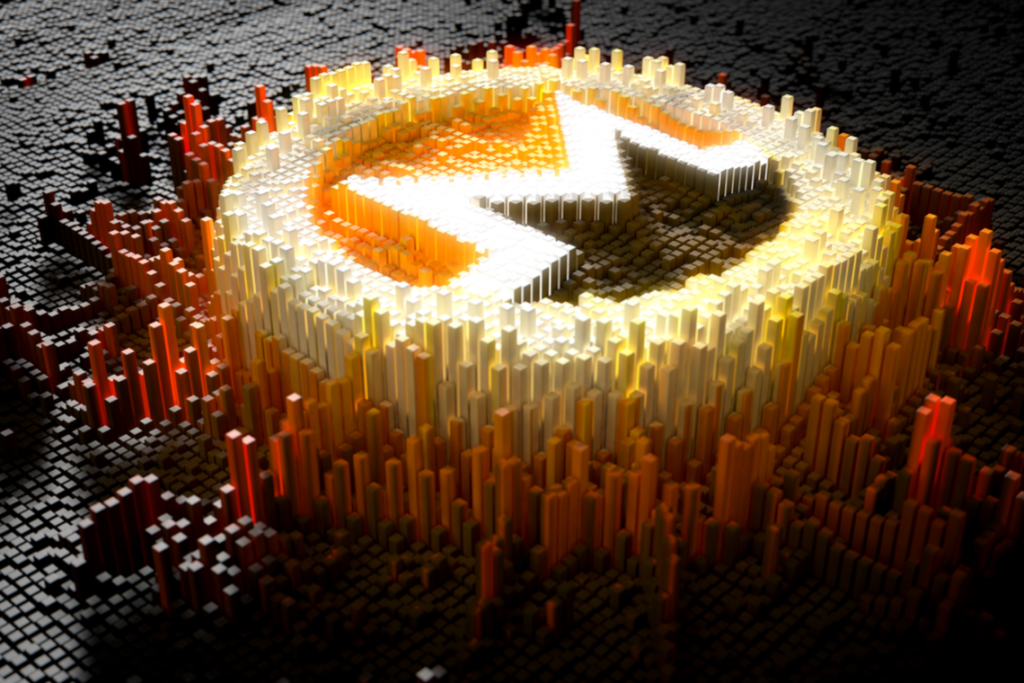 Fundamental Analysis
Monero (XMR) is a decentralized cryptocurrency with the vision of being the world's most private cryptocurrency. Unlike other privacy-coins, the Monero blockchain includes a system that obfuscates the transacted amount, origin, and recipient of all transactions — making blockchain analysis attempts near impossible. 
The team behind Monero is particularly strong, with the core team compromised of several renowned
developers
, including the likes of Riccardo "fluffypony" Spagni and Francisco "ArticMine" Cabañas. Besides this, the project has had over 400 contributions from its growing community, a number rivaling Bitcoin's. Currently acknowledged as one of the most advanced blockchain technologies, Monero is a proven display of technical ability by its developers and contributors. The project has a strong development schedule, recently seeing its fees drop to almost zero as transaction sizes were reduced and
security
protocols massively improved through its recent bulletproofs hard fork. Monero is also one of the few completely fairly distributed cryptocurrencies released in recent years, having no pre-mine, no
initial coin offering
(
ICO
), and no private sale. 
In terms of decentralization, this makes Monero stand apart from other competing coins such as ZCash and DASH which include some sort of founder benefits.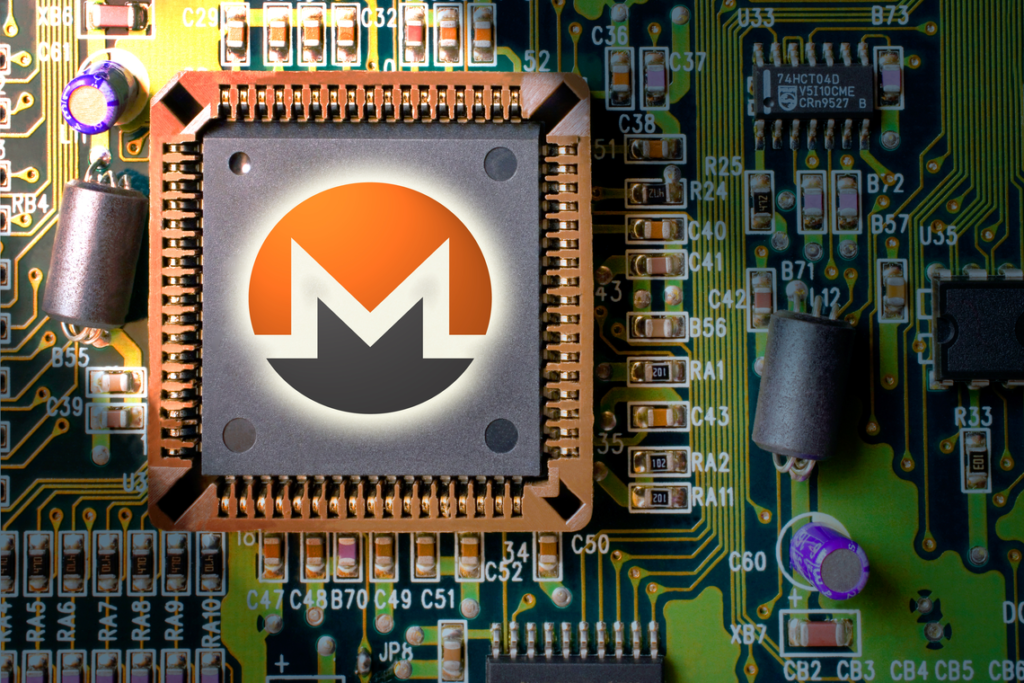 Technical Analysis
Like the rest of the market, Monero (XMR) suffered a severe blow during 2018 as the general market sentiment surrounding cryptocurrencies fell. However, during the intermittent periods of recovery, Monero frequently saw greater gains than its contemporaries, including a huge 150 percent move to the upside in February 2018.
Disregarding its relative strength against other cryptocurrencies, the Monero (XMR) price has been in a downtrend for close to a year now, repeatedly failing to retake previous highs and reaching lower lows throughout 2018.
Based on the current situation, Monero needs to break $70.79 to change the daily trend and would need to break $106 to see a change in market sentiment. 
As mentioned previously, Monero (XMR) has repeatedly shown to be capable of significant bounces in the past, and so a repeat might not be hopefully at this point. Despite this, however, the short-term forecast for Monero remains bearish, like the rest of the market. During previous bounces, Monero has been shown to improve its exchange rate against BTC, indicating a great deal of latent potential in this coin.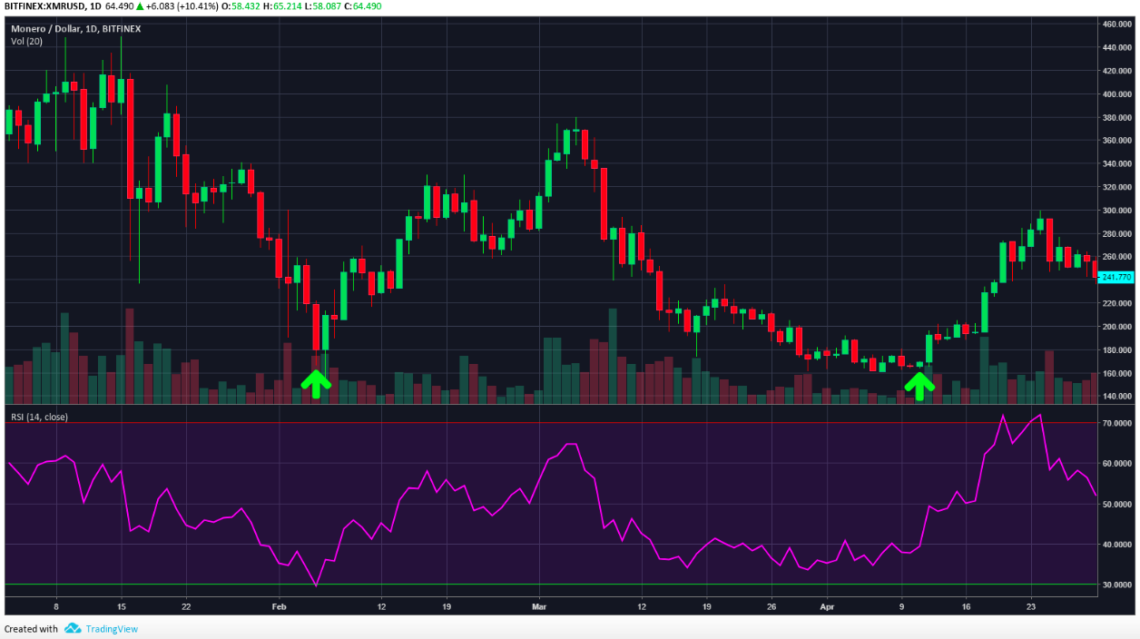 Specialists' Perspective
Smartereum — a cryptocurrency price prediction website — is really bullish on Monero (XMR) and the forecast for the end of 2018 is around $650. However, this seems very unlikely considering the latest bear pressure.
LongForecast has a more bearish approach short term, predicting the price to be at around $62 by the end of 2018, following which a climb to $200 is expected by 2020. The same website pegs the Bitcoin price at $5,265 at the end of 2018.
TheOofy agrees with the long-term prediction of LongForecast, projecting the price of Monero to be at an average of $206 in the near future.
Wallet Investor has the most negative forecast, predicting Monero to go down to $0.000001 within the next year. We at BeInCrypto do not see this as a realistic possibility within the next year, that is unless the entire market completely collapses.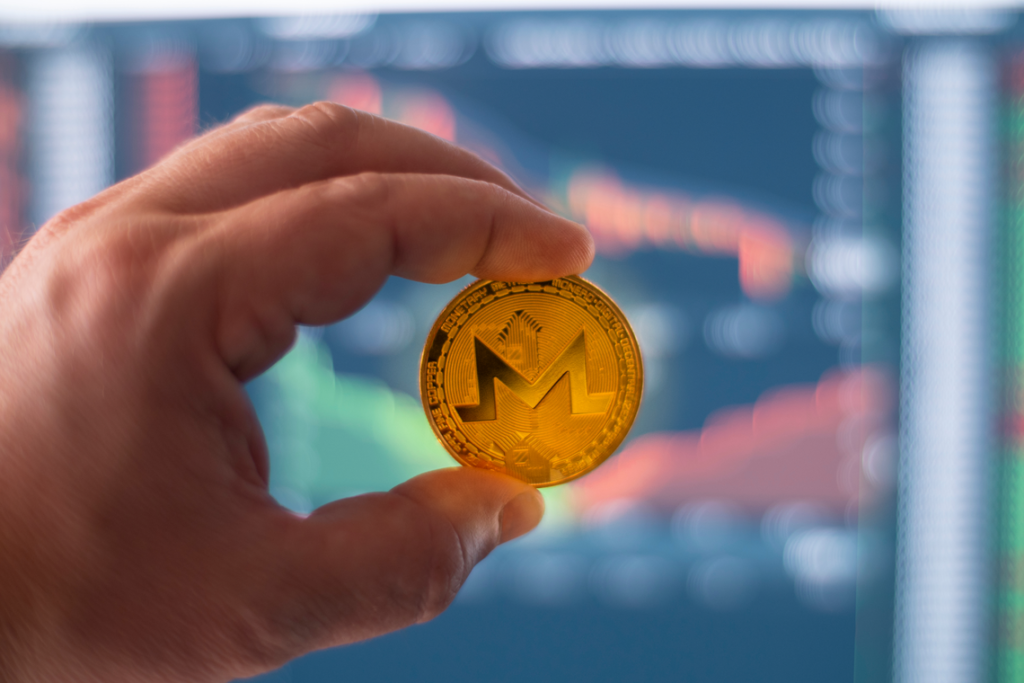 Monero Price Prediction 2018
In the past two weeks alone, the crypto market has seen significant losses, seeing close to $70 billion wiped from the combined market cap. During this period, Monero (XMR) was hit with heavy losses, losing around 40 percent of its market cap, falling to a 2018 low of just $52.50. In the most recent dip, Monero fell faster than the market average of 34 percent, which also saw it all to 13th position by market cap. As of writing, however, the entire market is experiencing what appears to be a solid bounce, resembling situations in the past where Monero has shown strength.
If the current bounce follows through, we may see Monero retake $100 before long. In the short term, we are looking to test the daily exponential resistance, while the MACD looks ready for a bullish cross. 
If a bullish cross is achieved, we are likely to see Monero (XMR) achieve a lower high somewhere around the $100-$110 range within the next month. Failure to obtain this lower high could see Monero tumble to $60 or lower as 2018 draws to a close.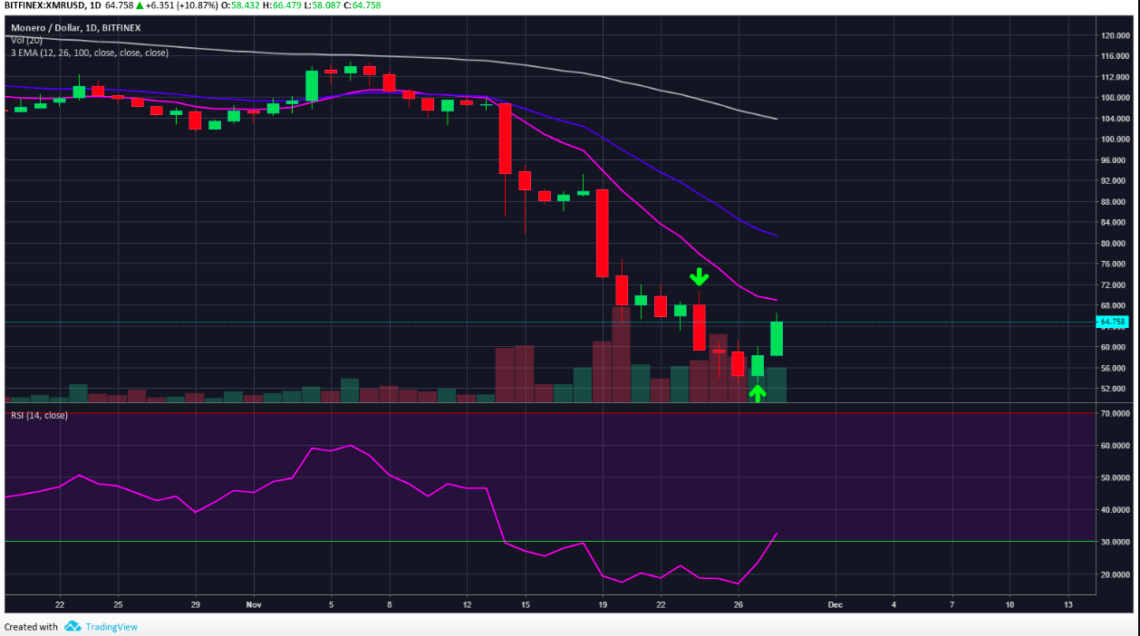 Monero Price Prediction 2019
2019 is poised to be a crucial year, not just for Monero (XMR), but for practically every cryptocurrency, as it may be one of the first years beginning with an extremely bearish sentiment. The path ahead for Monero appears to be contingent on how 2018 ends. If we enter an uptrend leading into 2019, it is very feasible to see XMR reach $170 again within 2018. However, if the bear trend continues, we may see unprecedented lows for the privacy-coin, potentially falling to a minimum price of $28 — one of Monero's significant resistance points. We at
BeInCrypto
believe that the vast majority of the downtrend will play out in 2018, meaning that we are close to the bottom. Following this, a sideways market is expected as we enter into early 2019 before we begin to see a big rally towards Q3/Q4 of the new year. As Monero begins to face increased pressure for the numerous privacy-focused ICOs that will likely launch in 2019, it will need to innovate and expand its community to maintain its top-20 position.
Monero Price Prediction 2020
While it's hard to pinpoint the exact price of an asset in the long term, we are bullish in regards to Monero. History has shown that Monero reacts very well to bounces and if the market recovers all together, Monero will be one of the biggest gainers.
If the weekly trend changes we think Monero (XMR) could reach $270 in 2020, with a small chance of exceeding the resistance at $300. If the 2018 downtrend manages to continue, we may observe its price fall to as low as $16 in 2020, a crucial support level. 
It seems likely that Monero will release its much anticipated Kovri update by late 2019 or early 2020 which should catapult Monero up the charts as its utility proposition grows. Kovri is a general purpose anonymizing overlay network, much like Tor, acting to anonymize your IP. Right now, 10 out of 16 milestones for the Kovri project are complete, placing its firmly into the alpha stage of its development.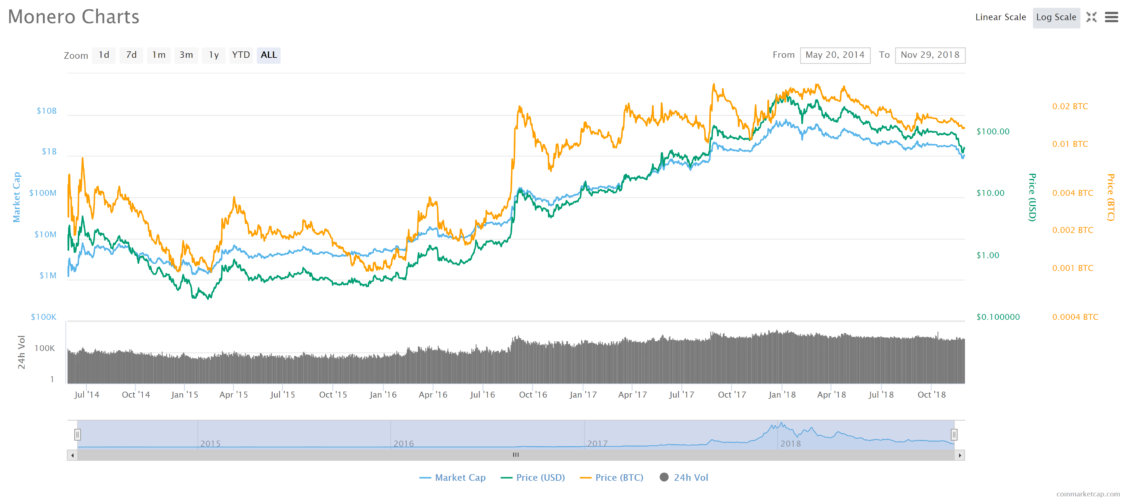 Monero Price Prediction 5 years
As the Monero development does not keep to a strict development roadmap as do other projects such as Ethereum or EOS, it is difficult to predict how the blockchain might change over the next five to ten years. Instead, Monero keeps a list of all current research and development goals, hammering them out ad hoc and implementing select upgrades into the blockchain with regular scheduled hard
forks
. Monero's long-term development plan includes a number of potential features that could drastically increase the utility of the blockchain, including MoneroTrade — a decentralized Monero marketplace — and MoneroChat, an encrypted messaging platform. While the release schedule of these features is uncertain, it is reasonable to assume it would be within the next five years If Monero manages to maintain its lead as the most popular privacy-oriented blockchain, it should see significant gains as darkweb markets catalyze its continued growth for the foreseeable future. In the meanwhile, more its incoming smart-mining feature should see it gain increased support from miners. As with any coin, improvements in price are almost always tied to improvements in utility, adoption, and user sentiment. Monero appears to be headed in the right direction, and will likely eclipse its all-time high within the next five years, exceeding $500.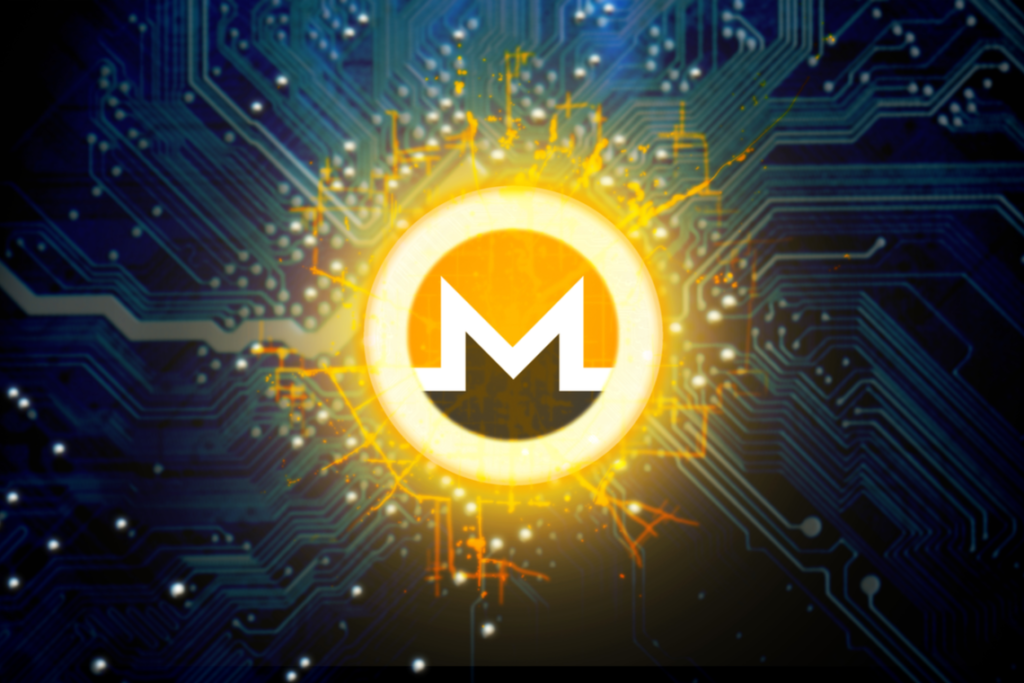 Our Prediction
If you are looking for a cryptocurrency with a good long-term forecast and potential to see gains in 2018, then Monero (XMR) is one of your best bets. We expect XMR will reach a price exceeding $100 by the end of the year. With a strong list of features coming in the near future, Monero stands to become more than just an anonymous cryptocurrency — instead, becoming an entire privacy-platform. Considering the strength of the team, and XMR's history of outperforming other coins in a bull market, we at BeInCrypto expect Monero will reach grow its market capitalization over the coming years.
Period
Monero Price Forecast
Best Case Scenario
Worst Case Scenario
2018
$110
<$60
2019
$170
$28
2020
$300+
$16
5 years
$500+
<$16
Nevertheless, investors should always do their own research and tread lightly before investing in cryptocurrency. The market is notoriously volatile, and anyone investing in Monero should be prepared to lose their entire investment.
What do you think of our XMR price prediction for 2019? Will another privacy-coin overtake Monero? Let us know your thoughts in the comments below! 
Disclaimer: The contents of this article are not intended as financial advice, and should not be taken as such. BeInCrypto and the author are not responsible for any financial gains or losses made after reading this article. Readers are always encouraged to do their own research before investing in cryptocurrency, as the market is particularly volatile.
Disclaimer
All the information contained on our website is published in good faith and for general information purposes only. Any action the reader takes upon the information found on our website is strictly at their own risk.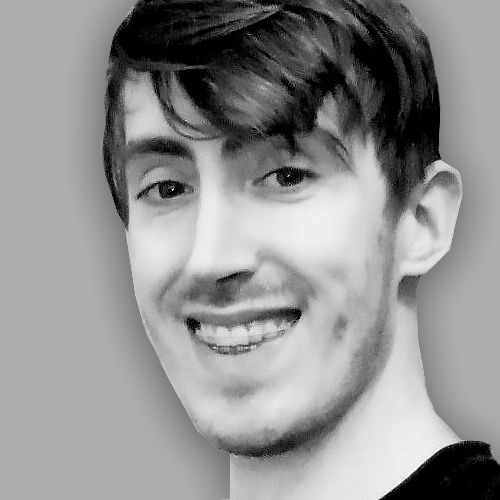 After obtaining a Masters degree in Regenerative Medicine, Daniel pivoted to the frontier field of blockchain technology, where he began to absorb anything and everything he could...
After obtaining a Masters degree in Regenerative Medicine, Daniel pivoted to the frontier field of blockchain technology, where he began to absorb anything and everything he could...
READ FULL BIO
Sponsored Sponsored