Bitcoin Cash (BCH) price is up 9% in the last three days, despite the downturn in the broader crypto market. The upcoming introduction of smart contracts on the Bitcoin Network has seen investors make even more bullish BCH price predictions. 
Bitcoin Cash (BCH) is a peer-to-peer electronic cash system developed in 2017 as a much faster and cheaper alternative to Bitcoin. Recent developments in the BCH ecosystem suggest that the network is planning to encroach on the Ethereum DeFi market.
On May 15, Bitcoin Cash will execute a scheduled "CashTokens" proposal that will enable developers to launch smart contracts, NFTs, and dApps on the BCH network. On-chain data shows that investors have become bullish on BCH ahead of the network upgrade. 
Here's how an ongoing increase in network traction and accumulation trend among Miners could validate the trending bullish Bitcoin Cash price predictions.
Renewed Interest Across the Bitcoin Cash Ecosystem
The global crypto market is down 7% this week. But against the run of play, BCH's price has climbed 9%.
Critical on-chain indicators suggest that BCH could witness even more price surges in the coming days. Firstly, there has been renewed interest among Bitcoin Cash users as the proposed network upgrade draws near.
Notably, the number of Daily Active Addresses (DAA) on the Bitcoin Cash network has increased since the beginning of May. Between April 30 and May 10, the DAA increased by 23% from 209,000 to 256,000 active users.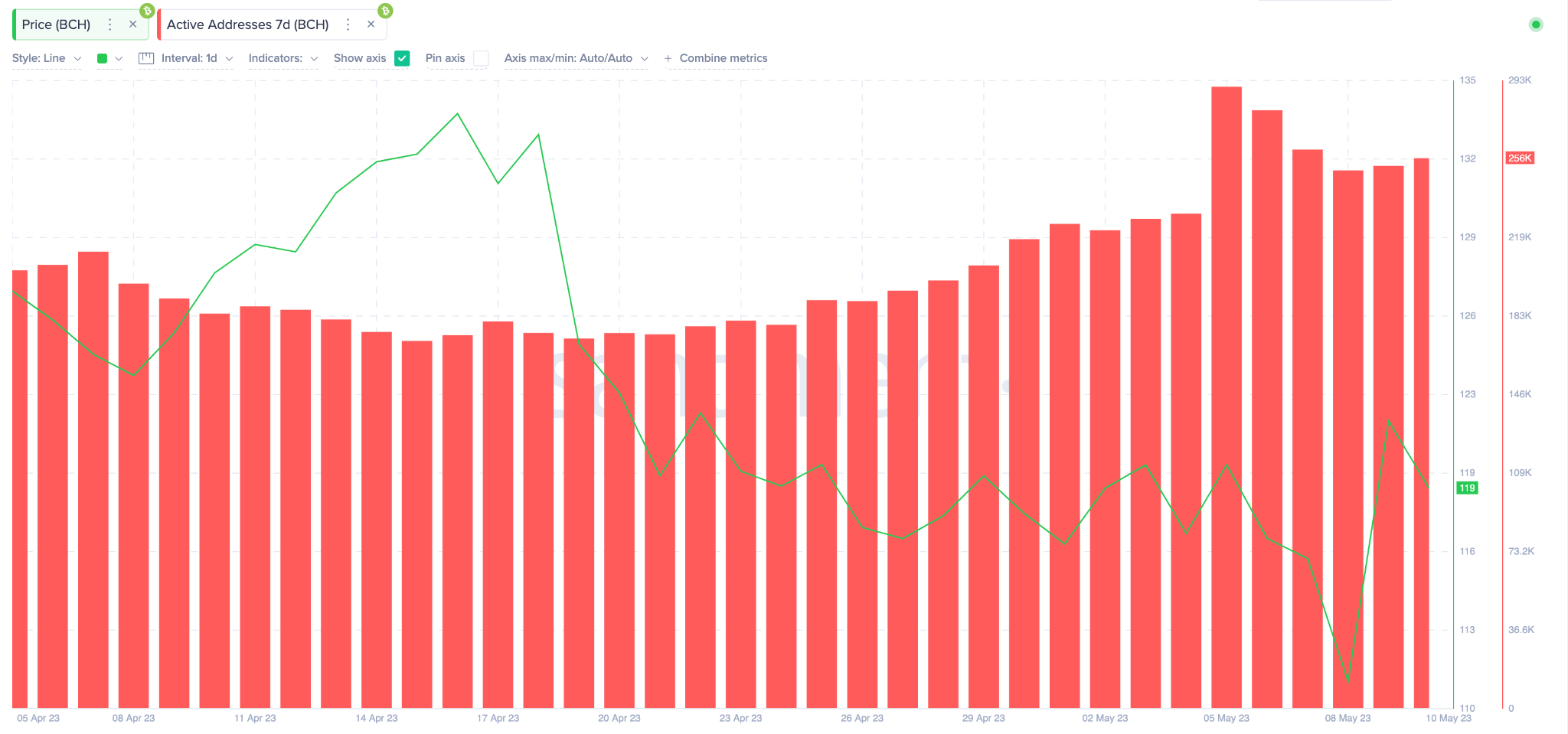 The DAA (7D) metric takes a seven-day average of the number of unique wallet addresses interacting on a blockchain network.
When it begins to increase during an industry-wide contraction, it signals that the underlying project is encroaching on its competitors' market share.
If Bitcoin Cash stakeholders continue on this trajectory, BCH will likely make further price gains when the crypto market bull rally regains momentum.
Miners Are Getting in on the Action
Moreso, the bullish BCH price prediction is further validated by the sudden accumulation wave among Bitcoin Cash Miners. On-chain data chart presented below shows how the Miners increased their reserves toward the end of April.
As of April 22, BCH miners had only 6.85 million coins in their reserves. By May 10, miners' balances had jumped to 7.65 million BCH. The increase in 800,000 coins equates to $96 million at the current average price of $120.

Miner Reserves track the real-time balances of addresses belonging to mining pools and recognized institutional miners. Miners are positioned for further price gains when they accumulate their block rewards rather than sell immediately.  
In summary, the renewed interest among BCH holders and the accumulation wave from the Miners could inspire new investors to enter the market in the coming days.
BCH Price Prediction: $135 Is the Next Target
IntoTheBlock's In Out of Money Around Price data shows that the current Bitcoin Cash bull rally will likely reach $135. But BCH must first clear the resistance of 250,000 addresses that bought 1.33 million coins at an average price of $122.
If BCH crosses that zone, with the subsequent resistance clusters considerably smaller, the price prediction of $135 will likely be actualized.

With the jury still out on the successful execution and global adoption of the "CashTokens" network upgrade, there's still a slim chance for the bears to seize the narrative.
Although, as seen above, the bullish support from 414,000 addresses that have bought 1.73 million Bitcoin Cash for an average price of $115 will likely prevent the drop.
But if that support level fails to hold, BCH price could drop as low as $100 again before the bulls get to regroup.
Disclaimer
In line with the Trust Project guidelines, this price analysis article is for informational purposes only and should not be considered financial or investment advice. BeInCrypto is committed to accurate, unbiased reporting, but market conditions are subject to change without notice. Always conduct your own research and consult with a professional before making any financial decisions.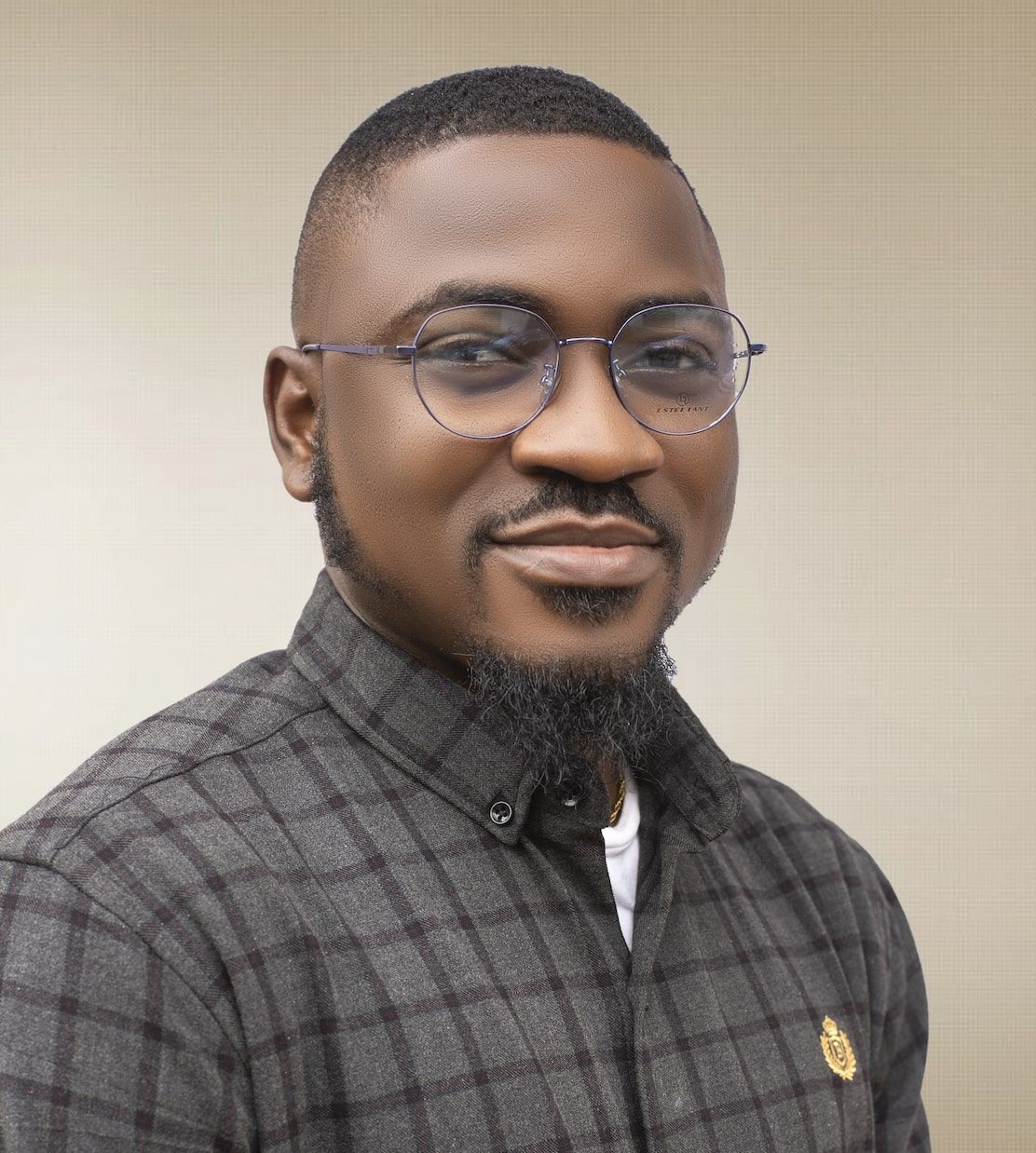 Ibrahim Ajibade Ademolawa is an experienced research analyst who began his career in Commercial Banking. He has worked with several Web3 startups and financial institutions...
Ibrahim Ajibade Ademolawa is an experienced research analyst who began his career in Commercial Banking. He has worked with several Web3 startups and financial institutions...
READ FULL BIO
Sponsored Sponsored