As the saying goes, a rising tide lifts all boats. The steady climb of decentralized finance (DeFi) and the increasing demand for the utility of decentralized applications (DApps) has given rise to Fantom. As a smart chain-enabled blockchain, it offers a fast yet secure and scalable solution derived from its unique consensus mechanism — Lachesis. Essentially, the Fantom network allows easy development of crypto assets and DApps with supposedly easier-to-integrate solutions, offering an alternative to Ethereum. So what is a Fantom wallet?
Well, while the Fantom Network offers developers the flexibility to design their own DApps and networks, they must also utilize the network's native currency, Fantom (FTM), for all transactions. To securely store and manage FTM tokens, you need a Fantom wallet. Here are our best picks.
What are the top Fantom wallets?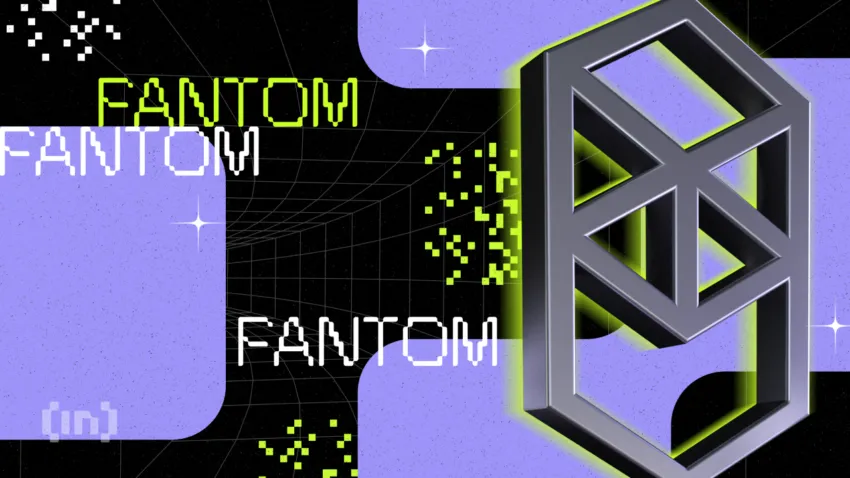 While there are many Fantom wallet options to choose from, we have narrowed down the list to highlight some of the best ones. We aim to help you decide which Fantom wallet is right for you by discussing the features and benefits of each option.
Cryptos
ERC-20 and EVM tokens
What to look for while selecting a Fantom wallet?
Some key features to consider when selecting a Fantom wallet include security, flexibility, user-friendly interface, Ethereum compatibility, and the overall reputation of the wallet provider.
Let's explore a few of these requisites in detail.
Security
While blockchain technology is pretty secure, ensuring the wallet you choose has high-grade security features such as two-factor authentication is important.
Security features offered and the reputations of wallet providers must be core considerations when choosing any wallet.
User-friendly interface
You don't want to have to solve a Rubik's cube to use a wallet. Choose a wallet with an intuitive user interface that lets you easily manage the assets in your wallet as well as quickly send and receive them. Some Fantom wallets offer QR code support, a convenient feature that allows you to securely store your keys in QR codes rather than typing out the whole address.
Flexibility and compatibility
A flexible wallet can be accessed from anywhere and should be compatible with different devices, including Android, iOS, and Linux, Windows. It might be wise to choose a wallet that supports a variety of other cryptos that can be easily exchanged for your Fantom tokens.
Exchange integration
Some Fantom wallets can be integrated with other platforms, such as decentralized exchange and other DApps. Integrating these wallets enables seamless funds transfer. Also, you can trade, sell, buy, and stake cryptos without stress.
Choose a Fantom wallet to suit your needs
While the fWallet is the native wallet of the Fantom network, users can utilize other web3 wallets such as Coinbase Wallet, MetaMask, MathWallet, or OKX Wallet. It is important to do your own research before choosing. Make a decision based on your individual requirements.
Although hot wallets are easiest to interact with, when it comes to safety and security, hardware wallets such as Ledger or Trezor are the most secure options, particularly if you plan to hold FTM long-term.
Frequently asked questions
Which wallet is best for Fantom?
MetaMask is currently one of the leading software wallet and browser extensions for managing mainnet FTM and accessing Fantom DApps. On the other hand, Ledger Nano (hardware wallet) stands out as the top choice for those who prioritize maximum security in storing their mainnet FTM and interacting with dApps on the Fantom network.
Is Fantom a Solana wallet?
No. Although their pronunciation is pretty similar, Phantom is a popular self-custody wallet for Solana-based decentralized applications and NFTs, while fWallet is native to the Fantom network.
Is Fantom better than Solana?
It's pretty difficult to state which blockchain is better because both networks have their unique features, pros, and cons. Fantom offers excellent interoperability and EVM support, while Solana is fast and less expensive. 
Can you use a Trust Wallet for Fantom?
Yes. Trust Wallet, a trusted and secure crypto wallet, has been a popular choice for users to store their FTM and access the Fantom network with ease. Trust Wallet is the official wallet of the Binance exchange.
Is MetaMask a Fantom wallet?
MetaMask is a top cryptocurrency wallet that supports the Ethereum blockchain, layer-2 networks, and EVM blockchains. Users can easily add Fantom to MetaMask.
Disclaimer
In line with the Trust Project guidelines, the educational content on this website is offered in good faith and for general information purposes only. BeInCrypto prioritizes providing high-quality information, taking the time to research and create informative content for readers. While partners may reward the company with commissions for placements in articles, these commissions do not influence the unbiased, honest, and helpful content creation process. Any action taken by the reader based on this information is strictly at their own risk.