Mark Zuckerberg's announcement of a Facebook rebrand and his concept of a Metaverse has spurred advances in the sector, including the rise of "metacities
Facebook became Meta, a shortened name whose etymology traces to the metaverse world. This was to become the technology billionaire`s new obsession. The metaverse is a virtual reality world where use is an immersive experience.
"A lot of people think that the metaverse is about a place. But one definition of this is it's about a time when basically immersive digital worlds become the primary way that we live our lives and spend our time," Zuckerberg explained his vision.
It is a vision which has cost his company up to $20 billion over a period of two years. Let us put this figure into perspective. It could equal Zimbabwe`s national budget for six years, with some change.
Metacities: The rise of digital cities in the Metaverse
Zuckerberg's fight is largely lonely. Wall Street analysts have urged him to abandon the idea entirely and focus on the core business of Meta – social media.
But new advances in tech show that Zuckerberg's vision is not an object of expensive billionaire hobbies. It may be something that could compress the space and time involved in communication, observers say.
One such player is Crypto House Capital. The digital real estate firm is building a new city in the metaverse – MetaReal residential skyscraper. It claims it is the first such city.
Also known as "Skylum", the city is billed as having potential to fill the gap between web2 and web3, according to Tomas Nascisonis, CEO of Crypto House Capital. It will give what he called an "immersive experience resembling a real life city but as part of augmented reality."
Nascisonis explained that physical buildings with virtual counterparts, or "digital twins," will have the advantage of appealing to existing communities. He defined the concept as a "metareal city."
"A liveable space provides immediate use for people with shared interests and goals. Given this, communities will grow more vibrant as they move into the digital counterpart," he told BeInCrypto, via email.
"People who participate will have customizable avatars, which engage in activities around these cities. They will have fun by exploring the possibilities of concerts, lectures, fashion shows, nightclubs, and art galleries within a metareal city."
"A new way of expression will emerge when we combine the online and offline sides of our lives, Nascisonis said. "People will want to explore this possibility of living and experiencing both worlds and taking the best from them," he added.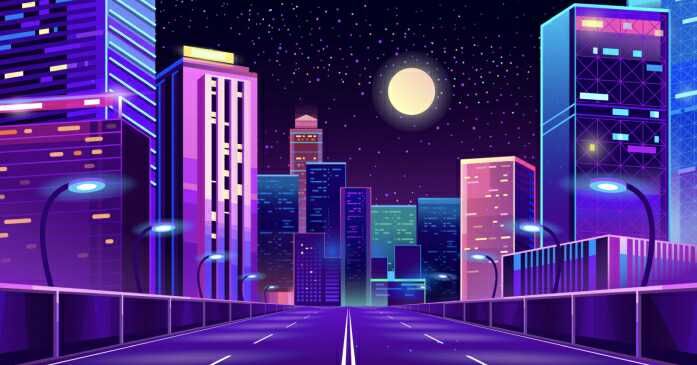 Exploring new attractions in the metaverse
Metacities are "expansive virtually immersive cities". Development is currently underway in sectors ranging from tourism to environmental preservation. They are part of a range of emerging technologies in the metaverse, a concept that in large part remains abstract.
According to the Crypto House Capital CEO, technologies such as his firm's Skylum will allow the birth of new tourism and attractions, expanding on existing landmarks. Developers will essentially play 'god' but on the virtual space, Nascisonis stated, adding:
"In this light, users can share creative projects of all shapes and sizes, overcoming real-world limitations such as location and the expense of creating physical objects."
Nascisonis argues that the metaverse is a space where people get to express themselves, reimagining the world through their own perspectives. It is not clear how metacities could influence communities and traffic to the metaverse.
Low uptake, declining profits cast doubt future of metaverse projects
Whether the idea will become a 'reality' remains to be seen. However, Nascisonis and his team have an uphill task. Big companies are struggling to sell the idea to a point of profit, due to low uptake.
Zuckerberg's Meta recently sacked 11,000 employees as pre-tax earnings declined 24% to $35 billion in 2022 compared to a year ago. The decision shook the metaverse world. That's because Meta's pivot to the metaverse a year earlier boosted the industry in a big way.
Metaverse-focused projects such as Decentraland and Sandbox rose sharply after Meta entered the scene. But as questions swirl over the future of Meta's dream, metaverse token prices have crashed amid reports of extremely low daily active users.
MANA, the native token of Decentraland, and Sandbox's SAND, have slumped around 90% each since their November 2021 highs. Animoca Brands, the parent company of Sandbox, is now planning to invest $2 billion in metaverse projects to help shore up interest.
Mark Zuckerberg, the Meta CEO, admitted that the metaverse is struggling for adoption, according to a New York Times report.
On Nov. 29, the European Union flushed $400,000 down the drain when it hosted an event in the Metaverse. It sought to attract people between the ages of 18 and 35 who showed signs of political disinterest. There were barely any attendees.
"I'm here at the 'gala' concert in the EU foreign aid dept's €387k metaverse…after initial bemused chats with the roughly five other humans who showed up, I am alone," journalist Vince Chadwick wrote on his Twitter.
Barriers to mass adoption of the metaverse and how to overcome them
It is difficult to say whether or not we are at the point of widespread adoption of the metaverse, according to Anthony Logan, co-founder of tech website Mirrorworld. "It is a concept that is still in development and there is no consensus on exactly what the metaverse will look like or how it will be used," Logan said in an interview with BeInCrypto.

He added that in the coming decade, we can expect to see further developments and innovations in the field of virtual reality and augmented reality, which will likely lead to the emergence of more fully-realized virtual worlds and increased integration of virtual and physical experiences.
However, the key to mass adoption of digital content creation in the metaverse may lie in how user-generated content (UGC) platforms evolve and adapt. Lili Eva Bartha, founder and CEO of GN3RA, a platform that allows users to create and trade virtual outfits, said it is essential for platforms to lower the barrier to entry for creators by making it easier for people to create digital content.

She added that it is also important to make the creative process more playful and less stressful, so that people who are not used to making creative decisions in a design process regularly can still easily participate.
Overall, the future of the metaverse will depend on the continued development of technology that allows for more immersive experiences, as well as the ability of UGC platforms to adapt and support creators.
Blockchain gaming is establishing foundations for metaverse lands
Virtual land ownership may be the next digital frontier to emerge in the metaverse. Interest in digital real estate could be driven by the layering that only the metaverse can enable. That includes applications built on top of it such as NFTs, gaming and DeFi.
Speaking to BeInCrypto, Alex Kim, chief monetization officer at Sensorium, said:
"In particular, blockchain gaming has gained immense traction and leading the way in terms of establishing both the community and economic foundations that can make metaverse lands a viable model."
At Skylum, the Crypto House Capital's residential skyscraper, MetaReal apartments are selling for up to 10 ETH, or about $13,000.
Disclaimer
All the information contained on our website is published in good faith and for general information purposes only. Any action the reader takes upon the information found on our website is strictly at their own risk.