Hot on the heels of their success in the token landscape, this month, Bored Ape's creator, Yuga Labs, decided to launch its own cryptocurrency. The new ApeCoin is the native cryptocurrency of the BAYC ecosystem.
Anyone who's been following the NFT space in the past year is bound to have heard of the Bored Ape Yacht Club. Their non-fungible artworks have been selling for millions on this newly discovered market, with notable celebrity buyers including Steve Aoki, Mark Cuban, and even Justin Bieber.
Its base is Ethereum's ERC-20 token standard, and it was conceptualized as a decentralized protocol layer for various community-led initiatives.
How many APEs are there?
APE's supply is limited to 1 billion tokens. Since its contract interface doesn't allow new tokens to be minted, the total issuance should never increase. At the same time, the project's no-burning architecture means the supply won't decrease, either. Here is a brief breakdown of its supply distribution.
150 million tokens were airdropped to holders of BAYC-related NFTs as follows:
Bored Ape NFT – 10,094 tokens
Mutant Ape – 2,042 tokens
Bored Ape + Kennel Club – 10,950 tokens
Mutant Ape + Kennel Club – 2,898 tokens
Meanwhile, 470 million tokens from the same ecosystem fund are earmarked for the DAO treasury, with 7,343,750 unlocked at launch and the rest unlocking monthly over a period of 48 months.
Beyond this, 16% of the total tokens will go to Yuga Labs and various charity initiatives, with the final 14% gifted to launch contributors under varying lockup terms.
Utility and purpose
The creators of this new fungible token were clear in their intentions, setting their sights firmly on the metaverse as a key place of exchange for APE. BAYC has already come out and stated that it would be possible to use the coin to buy virtual land, play games, and even purchase services.
Beyond that, APE owners will also be granted voting rights over the DAO. Much like any other token, it is also traded by investors and other market participants in a bid to earn profit and is now listed on more or less all major exchanges.
You may remember the meteoric rise of another gaming-metaverse-based token launched by Axie Infinity last year.
Well, given the even more tremendous popularity of the Bored Ape Yacht Club as an NFT brand, as well as the general hype surrounding this space right now, the potential for multiples of price growth is genuine for ApeCoin.
What do the technicals say?
ApeCoin famously reached the top 50 market rankings within just one day of launching. Following a starting price of $40, APE initially retraced to around $6.15.
But then, the price surged upwards, where it found resistance at $18. After this 200% increase, APE entered a brief consolidation before declining once more under high selling pressure.
Recently, APE's price found support at $9.50 following a bearish crash of 46% in just two days. Such price volatility is pretty normal for a freshly launched project.
Basically, early investors are looking to maximize profits by constantly buying and selling at significant levels.
Now, the price has moved steadily up to its current level of around $13.20, and a much more pronounced, sustainable uptrend appears to be forming as firm support is being established around this level.
Currently, every MA indicator from the 5-day to the 200-day is flashing BUY for ApeCoin, which would suggest that now could be an excellent time to enter long positions on the token.
Go APE with Libertex
One of the biggest barriers to getting in on newer crypto projects is their lack of availability. They are usually only available on specialized platforms and come with inherent risks of fraud from scammers using their obscurity to swindle you out of your hard-earned money.
Luckily for all the crypto trailblazers, apart from CFDs on all the biggest coins like Bitcoin, Ethereum, and Solana, Libertex offers some of the hottest newcomers around, including CFDs on Axie Infinity, Enjin, and ApeCoin.
So, create an account with Libertex if you haven't already and start trading CFDs on ApeCoin, one of the hottest new crypto projects!
Disclaimer
This article is sponsored content and does not represent the views or opinions of BeInCrypto. While we adhere to the Trust Project guidelines for unbiased and transparent reporting, this content is created by a third party and is intended for promotional purposes. Readers are advised to verify information independently and consult with a professional before making decisions based on this sponsored content.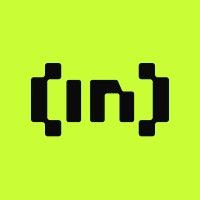 BeInCrypto Team comprises a diverse group of experienced journalists, analysts, and crypto enthusiasts dedicated to delivering the latest news, insights, and analyses in the...
BeInCrypto Team comprises a diverse group of experienced journalists, analysts, and crypto enthusiasts dedicated to delivering the latest news, insights, and analyses in the...
READ FULL BIO
Sponsored Sponsored