Presidential hopeful Andrew Yang tweeted recently that he believes the cryptocurrency market is in for a major upswing. He told his followers to "buy in now."
The Democratic candidate is the only outspoken proponent of cryptocurrencies and blockchain technology in the presidential race. With a growing online community of support, he is most famous for making a universal basic income (UBI) a centerpiece of his campaign.
Yang is also a vocal advocate of emerging technology. He has often said that we must embrace these changes while also providing a safety net for those displaced by them. That is the basis for his universal basic income proposal — or 'The Freedom Dividend,' as he calls it.
Being tech-savvy, the young entrepreneur-turned-politician from New York is also an outspoken supporter of the cryptocurrency space. In fact, he is the only major candidate to have a clear policy on cryptocurrencies and how to best promote innovation in this new digital sector.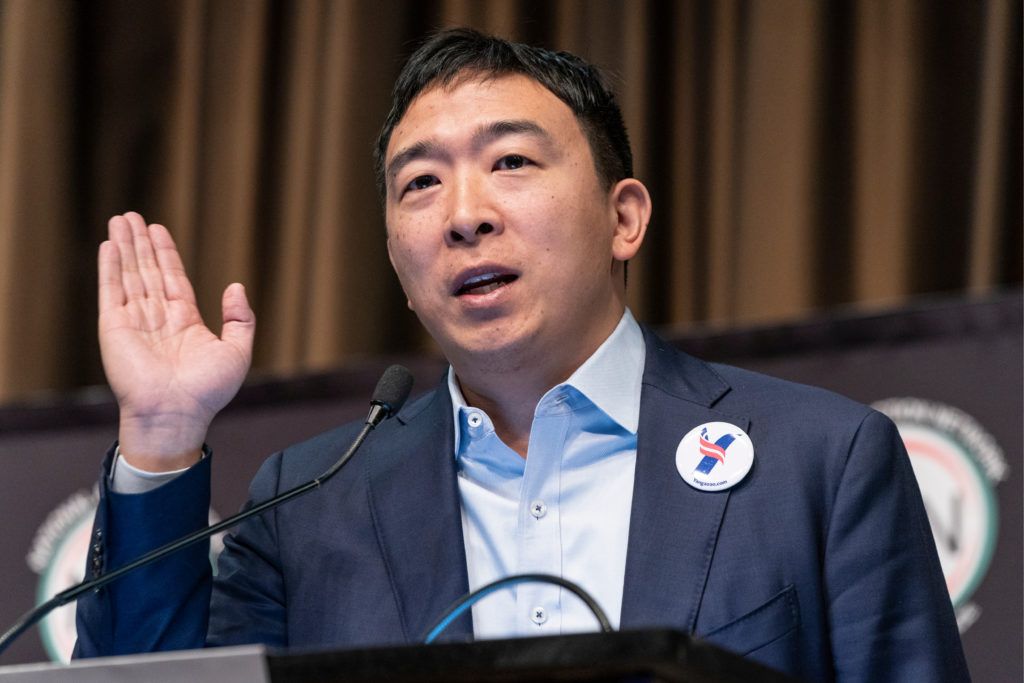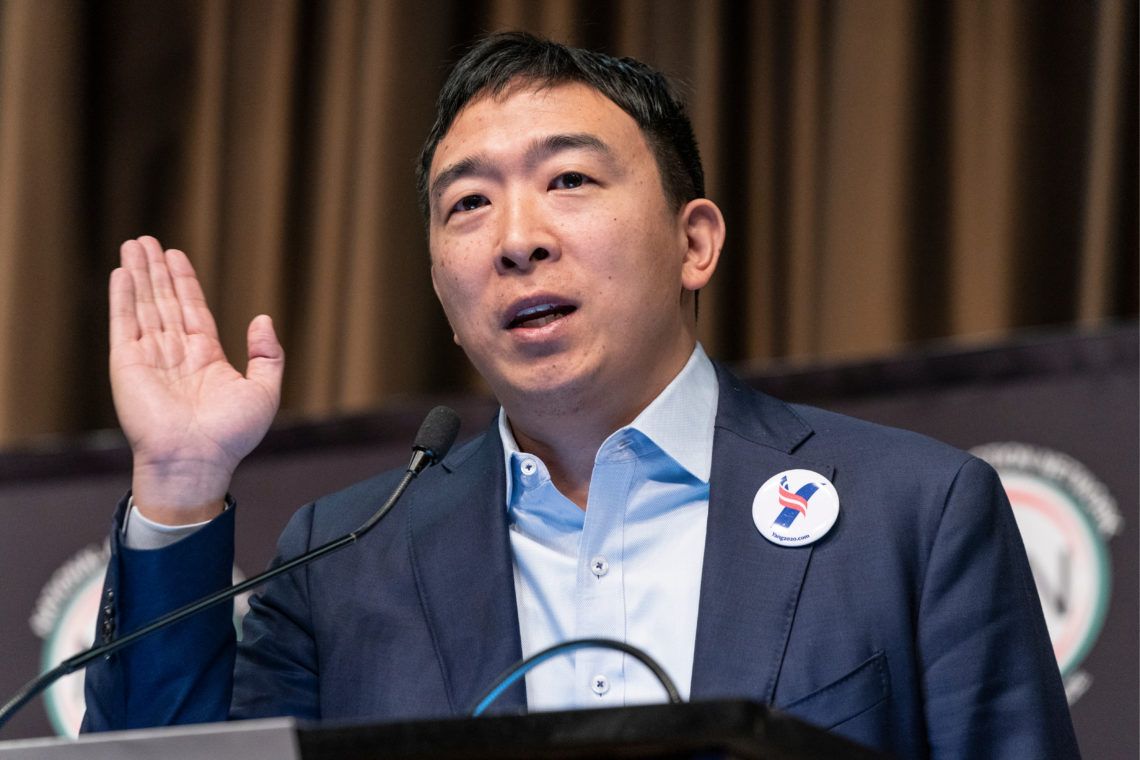 Andrew Yang Says 'Buy Now'
Yang clearly gave his thoughts on where the cryptocurrency market is headed in a recent tweet. The presidential hopeful told his followers to "buy in now" because "the surge is coming."
His followers responded with pro-Bitcoin messages and plenty of memes.
Buy in now people the surge is coming. 😀

— Andrew Yang🧢🇺🇸 (@AndrewYang) May 23, 2019
Andrew Yang Ready to 'Have Some Fun' with Cryptocurrency Community
Yang has repeatedly said that blockchain and cryptocurrencies will be a major and inevitable part of America's future. Speaking at Consensus in New York, Yang was unabashed in his support for the emerging space. "I believe that blockchain needs to be a big part of our future. If I'm in the White House, oh boy are we going to have some fun in terms of the cryptocurrency community," he told the crowd.
Yang's cryptocurrency proposal mainly hinges on clearing up the legal uncertainty in the United States. One key facet of this plan is clearly defining what is a token and what is a security. Another is standardizing statewide regulations on digital assets, implement consumer protections, and clarify the tax implications of owning, buying, and selling them.
Do you agree with Andrew Yang that the cryptocurrency markets are in for a strong year? Let us know your thoughts below. 
Disclaimer
All the information contained on our website is published in good faith and for general information purposes only. Any action the reader takes upon the information found on our website is strictly at their own risk.