Aave total value locked (TVL) sunk to new high lows in the last week of May following negative crypto market sentiment.
Aave has been a top 10 dApp with the most value locked for several years. According to Be[In]Crypto Research, it lost 39% of its TVL at the beginning of the year. On Jan 1, TVL was approximately $14.34 billion, and this figure fell to around $8.67 billion on May 24.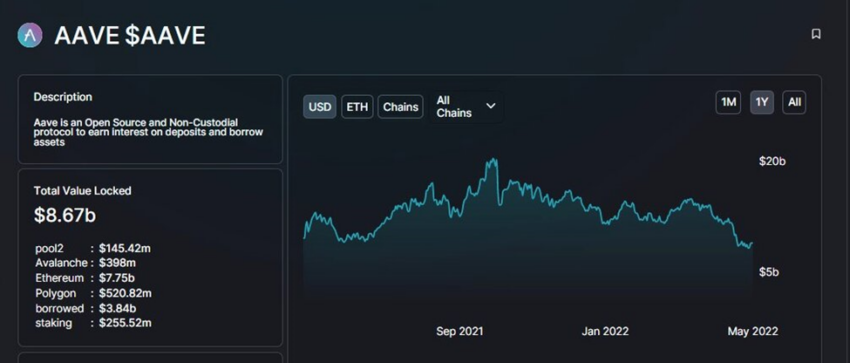 As an open-source liquidity protocol, Aave facilitates the creation of non-custodial liquidity markets that allow users to earn interest, borrow assets, and build applications. It can be found on seven networks and offers liquidity across more than 13 markets.
Why is TVL declining?
TVL dipped significantly due to an overall sinking market that led to a decline in overall total value locked on the blockchains Aave is deployed on.
TVL on Ethereum on the first day of the year was in the region of $8.72 billion. Waning investor interest saw an 11% decrease in this figure to around $7.75 billion on May 24. 
On Avalanche on Jan 1, TVL was approximately $3.16 billion. On May 24, the total value locked on Avalanche was $398 million, an 87% drop in five months.
TVL on Polygon during the beginning of the year was around $2.47 billion and declined by 78% to $520.82 million on May 24.
On borrowing, TVL stood at $12.16 billion on the first day of the year and tumbled to $3.82 billion in the last week of May.
While on staking, TVL was approximately $767.17 million on Jan 1. Decreased investor interest in DeFi saw a decline of 66% to $255.52 million within the same period.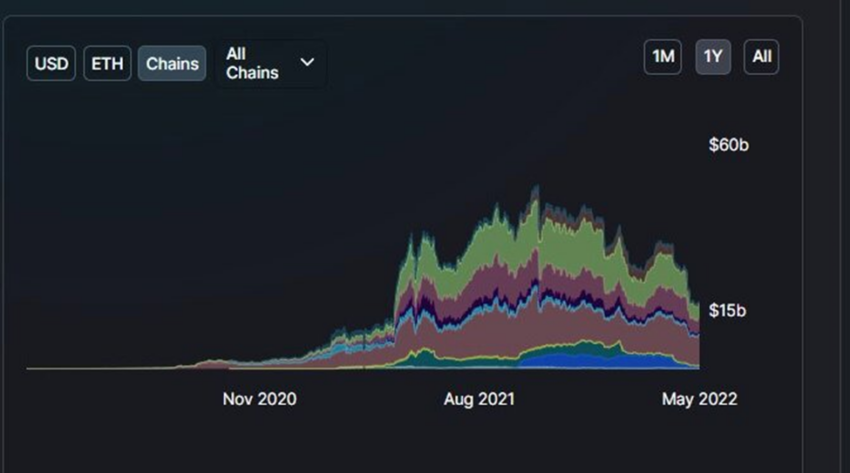 After falling by more than $5 billion thanks to the activities on the blockchains it is deployed on, Aave is now the third biggest dApp with the most value locked and trails Curve and MakerDAO.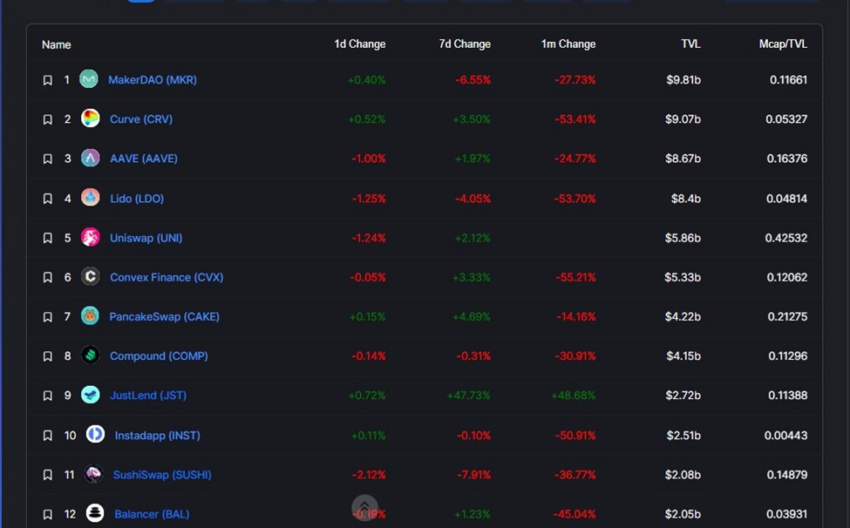 Despite the drop in total value locked, Aave still commands a relatively higher value locked than Lido, Uniswap, Convex Finance, PancakeSwap, Compound, JustLend, Instadapp, SushiSwap, and Balancer.
Aave price reaction
Aave opened on Jan 1, with a trading price of $255.03, reached a yearly high of $284.65 on Jan 3, and was exchanging hands for $106.01 at the time of writing. Overall, this equates to a 58% decrease in the price since the start of the year.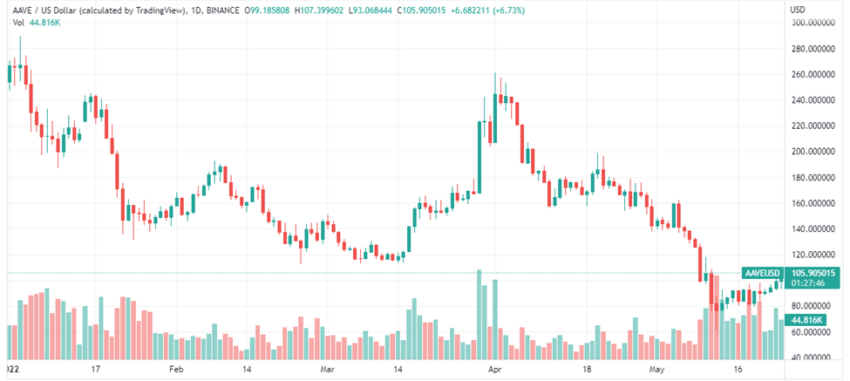 Disclaimer
In line with the Trust Project guidelines, this price analysis article is for informational purposes only and should not be considered financial or investment advice. BeInCrypto is committed to accurate, unbiased reporting, but market conditions are subject to change without notice. Always conduct your own research and consult with a professional before making any financial decisions.