The cryptocurrency market remains volatile this month, with the majority of "blue chip" coins falling more than 16% in the last seven days and more than 40% since December 2022.
One of the factors contributing to the global sell-off is the continued escalation of tensions between Russia and the US over Russia's alleged increased military presence on Ukraine's border.
Historically, investors have tended to sell risky assets when faced with the possibility of an economically disruptive event, such as war, and no market is riskier than cryptocurrencies.
However, astute investors will recognise that purchasing stocks and cryptocurrencies at big discounts is the best way to unlock market value, and the potential for gains when the dust settles between Russia and the US is enormous.
For these reasons, cryptocurrencies such as Polkadot (DOT),  Solana (SOL), and Seesaw Protocol (SSW) may offer the best potential for exponential growth in 2022. DOT and SOL are currently available at excellent discounts, while SSW is still in pre-sale and the price can't move down, meaning that it could be the perfect hedge against an economic crash over the next couple of months.
The Polkadot (DOT)
Polkadot is a highly scalable smart contract platform comprised of an ecosystem of interoperable blockchains with the goal of outperforming Ethereum.
Polkadot is a Proof of Stake (PoS) consensus-based blockchain. Numerous programmable blockchains, dubbed parachains, are connected to the relay chain, each of which supports decentralized applications (dApps) and decentralized finance (DeFi) services. Certain parachains can even communicate with other blockchains, for example, Ethereum.
In November, Polkadot began auctioning parachain slots to developers. While the process is far from complete – only five parachains have been connected to the relay chain as of February 2022 – Polkadot intends to support 100 parachains in due course.
At that point, the network's throughput may exceed one million transactions per second (TPS), with each transaction completed in less than 60 seconds. In comparison, Ethereum currently supports 14 TPS and frequently takes up to six minutes to complete transactions.
Polkadot had seen encouraging growth since December when it onboarded the first parachains. It is already the thirteenth most popular DeFi ecosystem, with over $800 million invested in the platform.
More people should adopt platform-based products as more parachains are integrated, and Polkadot's ecosystem continues to grow. As a result, demand for the DOT token – Polkadot's native cryptocurrency – will increase, thereby increasing its price. And, at a 60% discount to its all-time high, DOT may be poised for a bull run in 2022.
Solana (SOL)
Developers are flocking to the Solana blockchain, which supports smart contracts – and for a good reason. Transactions on Solana are extremely inexpensive and take only a few seconds to complete.
In comparison to Ethereum, the world's largest blockchain for smart contracts, transactions on Ethereum can cost up to $100 and take several minutes to complete. Due to the low development costs, developers can create disruptive products.
Solana Pay was recently announced, allowing customers to pay merchants on the Solana blockchain using Solana or a stablecoin such as USDC — which is pegged to the US dollar.
The fees are negligible, posing a threat to more expensive financial networks like Visa and Mastercard, which charge between 2% and 3% on each transaction.
Non-fungible tokens (NFTs) are also thriving on Solana, enabling developers to fund projects in a variety of ways, including through games and decentralized finance products.
We have no idea what developers will build on top of the Solana blockchain, but given the low transaction costs and fast transaction speeds, the possibilities are virtually limitless.
Seesaw Protocol (SSW)
Seesaw Protocol is a cryptocurrency that acts as a bridge between multiple ecosystems, allowing holders to transact value between them. SSW outperforms other cryptocurrencies by facilitating transactions between Binance (BNB), Polygon (MATIC), and Ethereum (ETH).
Additionally, this enables Seesaw Protocol to provide holders with more affordable and faster transactions by utilising the most efficient blockchain at the optimal time (based on congestion) to find the quickest and cheapest transactions.
The presale for Seesaw Protocol (SSW) is still in its first stage, providing buyers with an excellent opportunity to get in early. However, an added bonus to the presale is that buyers know the price can't come down until SSW's launch in April.
This could be the perfect hedge over the next month and a bit while the world holds its breath over the tensions between the US and Russia.
The presale price of Seesaw Protocol has already increased from $0.005 to over $0.093. Given that this is the first presale phase and assuming current purchase rates continue, early buyers may see a 20x return on investment prior to SSW's launch.
For More on Seesaw Protocol:
Presale | Website | Telegram | Twitter | Instagram
Disclaimer
This article is sponsored content and does not represent the views or opinions of BeInCrypto. While we adhere to the Trust Project guidelines for unbiased and transparent reporting, this content is created by a third party and is intended for promotional purposes. Readers are advised to verify information independently and consult with a professional before making decisions based on this sponsored content.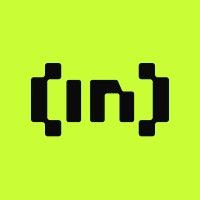 BeInCrypto Team comprises a diverse group of experienced journalists, analysts, and crypto enthusiasts dedicated to delivering the latest news, insights, and analyses in the...
BeInCrypto Team comprises a diverse group of experienced journalists, analysts, and crypto enthusiasts dedicated to delivering the latest news, insights, and analyses in the...
READ FULL BIO
Sponsored Sponsored