During the late afternoon of October 16, something incredible was achieved.
Over $193 million worth of Bitcoin (BTC) was transferred for under 10 cents. The move would presumably have cost tens of thousands of dollars if conducted by bank transfer.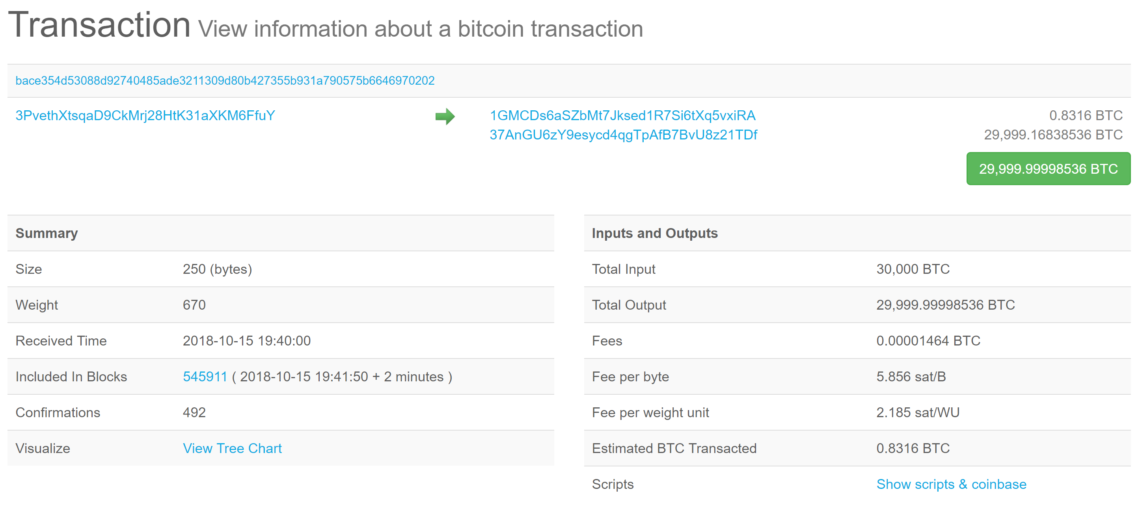 Cutting Costs
One of the major reasons why cryptocurrencies like Bitcoin are widely considered to be 'the future of currency' is the potential for low-cost cross-border transactions which enable the transfer of hundreds of millions of dollars in just seconds, with an almost negligible fee. Remitting money with centralized banks has always been an expensive endeavor, typically costing between 0.5 percent to 3.9 percent of the transacted value. Even at the lowest end of the scale, transferring $193 million would cost a staggering $965,000 in fees, whilst many banks simply lack the capacity to transfer such enormous amounts — and those that do require significant lead times. Even intermediary services such as PayPal charge as much as 2.9 percent of the transacted amount, leading to an eye-watering estimated fee of $5.6 million to complete the transfer. Meanwhile, Transferwise — a service that reportedly allows for international payments up to 8x cheaper than banks — would charge tens of thousands of dollars for the transfer of sums over $1 million. Bitcoin transaction fees are currently sitting at an average of just $0.50 per transaction, down from the all-time high of almost $55 in December 2017 — representing a staggering 99 percent reduction in 10 months. This significant reduction is likely attributed to the gradual increase of 
SegWit adoption
and the reduction in transaction volume during the same period.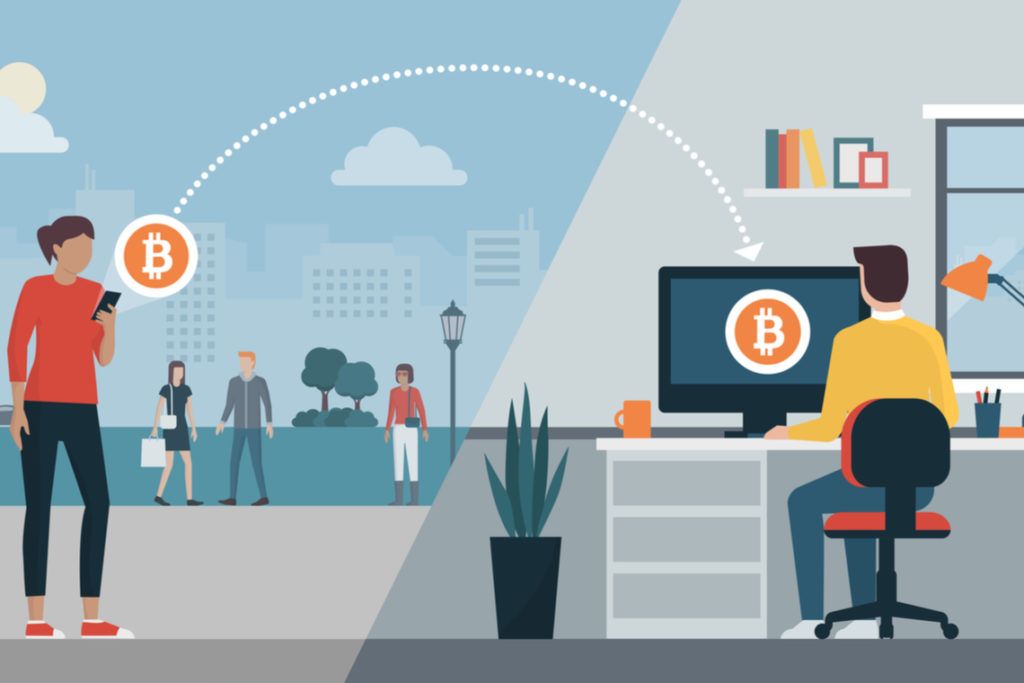 Blockchain to the Rescue?
One of the more popular topics in the crypto community is the issue of scaling. Currently, the majority of blockchains are capable of achieving somewhere around 10-14 transactions per second, which pales in comparison to the 4,000 or so the VISA system can handle. However, several popular blockchains are working on a resolution to the infamous scaling issue. Bitcoin's
lightning network
seeing a gradual increase in adoption and
Ethereum
's Constantinople upgrade is soon to be launched. It may not be long before blockchain-based cryptocurrencies can compete with VISA in terms of scale. Despite the limited throughput of the
Bitcoin
network, transactions are almost always confirmed in under an hour, with the vast majority of transactions being confirmed in under 15 minutes. Wire transfers, on the other hand, can take up to five days for international transfers.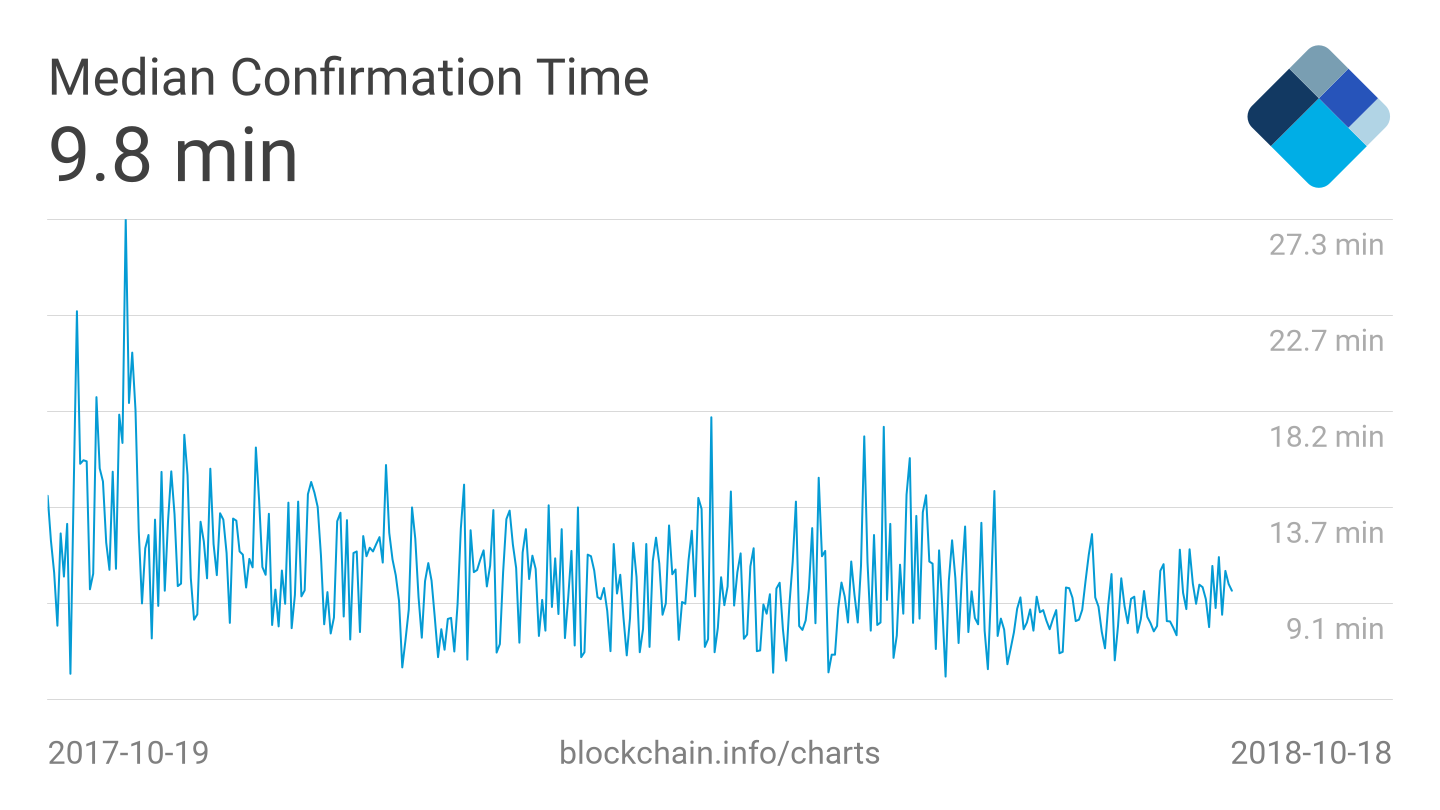 Several banks have already begun
experimenting
with blockchain technology and digital assets for the potential management of their own inter-bank transfers.
Ripple
, in particular, appears to be a hot choice for 
financial institutions
, with over 75 banks worldwide looking into the technology — including JPMorgan, Santander and Royal Bank of Canada.
What was the most you have ever been charged for an international bank transfer? Can public blockchains be integrated with the banks? Let us know in the comments! 
Disclaimer
All the information contained on our website is published in good faith and for general information purposes only. Any action the reader takes upon the information found on our website is strictly at their own risk.