In the midst of what can now be described as serious bullish price action, at least two of the most popular cryptocurrency trading platforms are again struggling with issues reminiscent of those seen during the last bull run. Both
Binance
and BitMEX have struggled to keep up with the additional load — leading to a myriad of problems that have left more than a few traders disgruntled and looking for better alternatives.
If you have attempted to trade on Binance in the last few days, then you may have noticed one of a variety of UI bugs that have been occurring on the platform lately — the most common of which is an inability to log in or out. Although not being able to log in is frustrating,
some users
also claim the glitches are causing a wide variety of more serious issues — including being unable to close positions, place orders, or keep track of exactly which trades they were still in. At least one user said his entire balance had been wiped out.
I lost my whole account it shows no balance rn ……

— AlexBotts (@AlexBotts8) February 16, 2020
These glitches, it appears, are a result of the sudden increase in trading activity seen as Bitcoin (BTC) broke through the $10,000 barrier last week while altcoins witnessed significant rallies. Despite quickly releasing its
performance report
discussing the matter and claiming that fixes will be rolled out on the platform quickly, many Binance users are still complaining about errors and overload issues — while some are still unable to log in. It isn't just Binance experiencing issues as a result of the increased load. Both BitMEX and DueDEX also experienced annoying issues last week after XRP
flash crashed
to $0.15 on BitMEX while a lack of liquidity at DueDEX reportedly led to a serious bearish wick that crashed briefly crashed the price of Bitcoin down to $9,260.
the other scam wick today was on @DueDEX_Official , with $BTC down to 9260.
|
Then they deleted the scam wick off the chart like it never happened! I took a screen shot before and after. Check out the 24 hour low pic.twitter.com/oNepT84SJP

— Josh Coversmith (@cryptomuser) February 13, 2020
Understandably, the frustration of not being able to log in order to place orders during a time where the market is experiencing a significant rally has caused some traders to look for suitable alternatives. Likewise, the possibility of scam wicks on low liquidity platforms has left a sour taste in the mouth of many traders. With that in mind, here are two platforms that we think are worth considering instead.
StormGain: For Those Trading on Leverage
If you prefer trading cryptocurrency
futures
, like those available on BitMEX or the Binance futures trading platform,
StormGain is an excellent alternative
. The exchange features a wide variety of different cryptocurrency futures products, including perpetual contracts for Bitcoin (BTC), Ethereum (ETH), Bitcoin Cash (BCH) and XRP — all tradable with at least 50x leverage. Beyond this,
StormGain
also offers an industry-leading 200x leverage for its BTC/USDT contract, allowing traders to multiply their exposure to price action by up to 200x. That's the equivalent of turning a five percent gain into 1,000 percent profit. Unlike most other cryptocurrency futures trading platforms, StormGain also allows users to load their account directly using their credit or debit card thanks to its partnership with Simplex. The platform also has one of the simplest and lowest fee schedules we have seen, charging an average of just
0.15 percent commission
for trades with a fixed swap rate. To test the platform, StormGain features a useful demo feature — allowing you to run test strategies with play money before you use them for real with actual cryptocurrency. StormGain also offers strong incentives for higher volume traders, reducing its already low fees by as much as 20 percent, while also providing a deposit bonus of up to 18 percent for VIP users.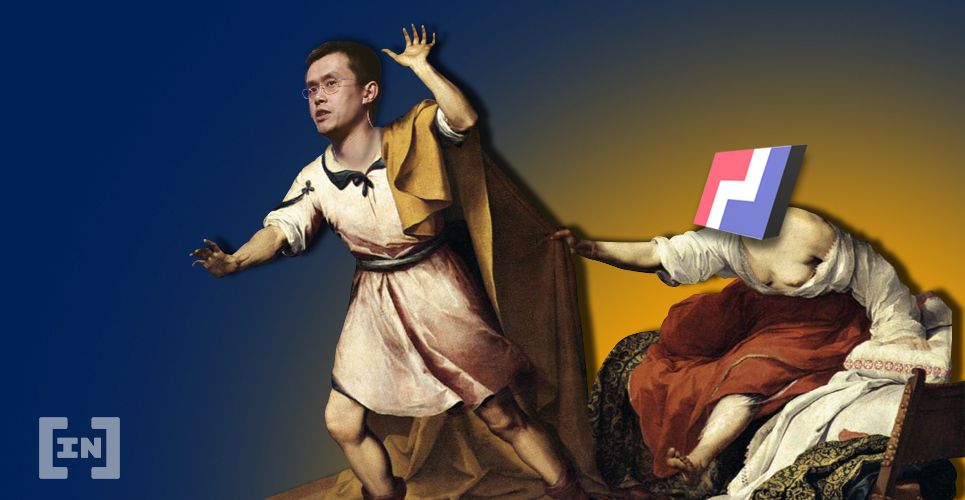 ByBit: For EOS and XRP Traders
If you like the perpetual futures contracts offered by Binance, but also appreciate the extreme liquidity offered by BitMEX, then you will likely find ByBit a suitable alternative to the two platforms. As far as product variety goes, ByBit keeps things decidedly simple and only offers futures for Bitcoin, Ethereum, EOS, and XRP. ByBit's BTC/USD perpetual can be traded with up to 100x leverage, while the ETH, EOS, and XRP contracts have a maximum of 50x leverage. One of ByBit's standout features is its impressive liquidity. As it stands, ByBit is one of the top 10 largest cryptocurrency derivatives exchanges by trade volume, as its BTC/USD perpetual contract frequently racks up more than $1 billion in 24-hour trading volume. As of yet, the platform hasn't suffered any major outages — even during times of extreme load. Like StormGain, the platform also offers a testnet feature, allowing you to play around with the platform with demo money without any risk. Once you are confident, you can then begin trading on the exchange to begin testing your strategies for real. Beyond this, trading on ByBit is often much cheaper than BitMEX, since the platform charges a fixed taker fee of 0.075 percent for all its contracts and provides a maker rebate of 0.025 percent. However, unlike StormGain, this fee cannot be further reduced with a volume-based discount. Overall, ByBit is a strong contender for those looking to move away from Binance or BitMEX due to the aforementioned issues.
Disclaimer
All the information contained on our website is published in good faith and for general information purposes only. Any action the reader takes upon the information found on our website is strictly at their own risk.