When most traders begin trading cryptocurrencies, it is common to enter the cryptocurrency trading scene by acquiring crypto assets for the first time via a fiat-to-crypto on-ramp — such as
XCOEX
or Coinbase.
Following this, traders typically progress to trading cryptocurrencies on centralized exchange platforms, known as spot exchanges. These spot exchanges facilitate the peer-to-peer trading of cryptocurrencies in a trustless way but typically feature limited tools — which can limit the number of opportunities traders can take advantage of. Because of the limited features offered by spot exchanges, some savvy traders skip through the natural progression and, instead, jump from fiat onramps straight to much more capable trading platforms known as 'margin exchanges.' Here, traders are able to trade cryptocurrency derivatives such as
futures
, options, and perpetual swaps, using leverage — which essentially means traders can multiply their exposure to the market while potentially turning small price movements into large profits. Nonetheless, as a relatively new way to trade Bitcoin and other cryptocurrencies, there is a common misconception that only advanced traders and institutional customers are able to benefit from
margin trading
. However, while it is true that huge forex brokers, hedge funds, and professional traders do tend to trade using leverage, this is owed to the enhanced profitability of the practice, rather than any technical obstacles to doing so. As a matter of fact, trading on margin has never been simpler, since several popular margin trading exchanges have emerged in recent years that make margin trading (arguably) even easier than spot trading while providing tools and features that make it easier to turn a profit.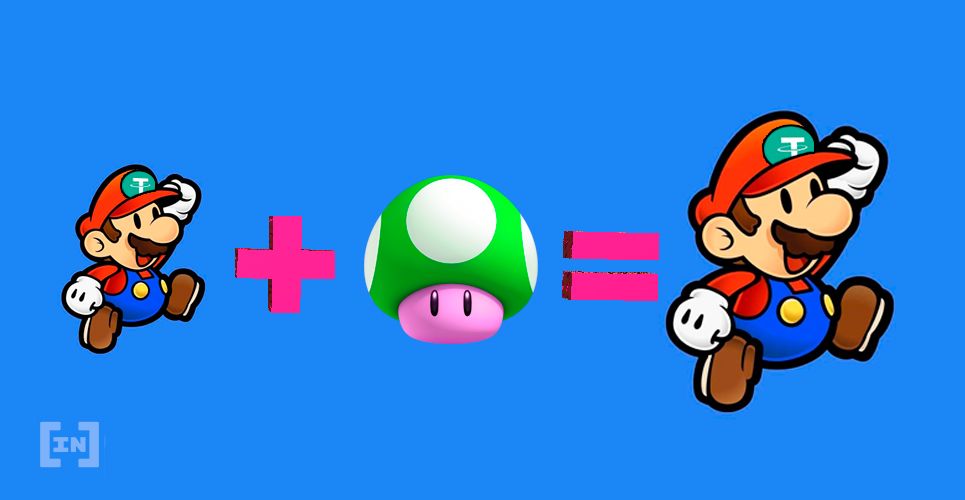 Multiplying Profit
As we previously touched on, the major difference between standard spot trading platforms and modern margin trading platforms is the ability to trade with leverage, also known as trading on margin. By trading with leverage, cryptocurrency traders are able to temporarily borrow funds from the exchange or other traders in order to open orders much larger than they would otherwise be able to. For the most part, traders trading on leverage will do so on cryptocurrency derivatives trading platforms, which offer a variety of cryptocurrency futures contracts. These futures represent a simple agreement between two traders to buy or sell a particular asset at a predetermined price and time in the future. As such, they typically have a contracted expiration date — except in the case of perpetual swaps. These derivatives bring with them a host of advantages for many traders, some of which are either infeasible or impractical for spot markets. Among the main benefits is the ability to go both long and short on the market, allowing traders to take advantage of both bullish movements and bearish ones. Beyond this, with up to 150x leverage available on some cryptocurrency derivatives exchanges, it is possible to turn even unremarkable price movements into staggering gains.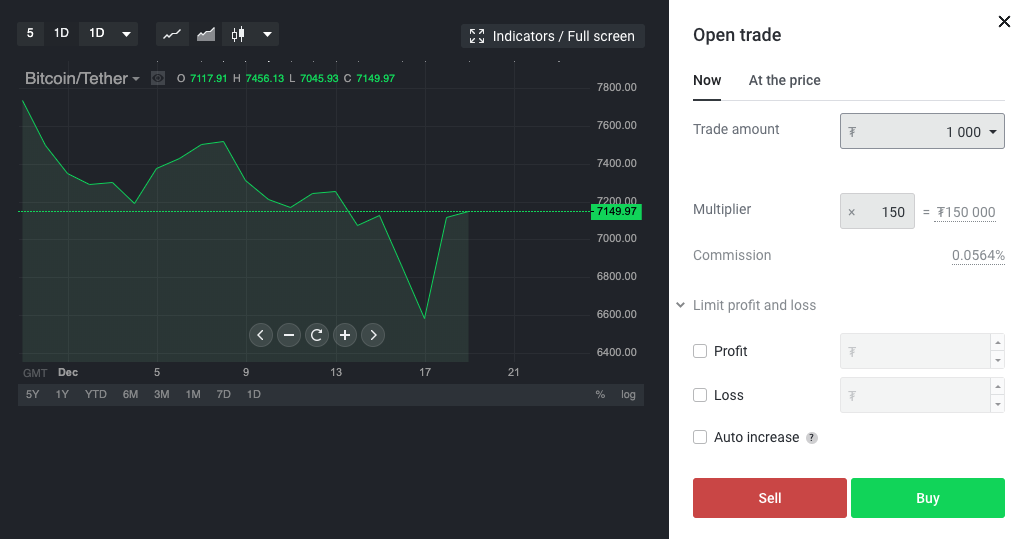 For example, had we opened a $1,000 short position on StormGain's Bitcoin futures product at 10x leverage just prior to the recent $400 price drop and closed our position at the bottom, we would now be up more than $550 — equivalent to more than 55 percent profit. Had this position been opened with 150x leverage, the profit would have been almost $8,300. Beyond this, margin trading cryptocurrency futures can also be used to hedge spot positions in a declining market, protecting the value of your portfolio in times where stability is crucial. This is a simple technique used by traders of all sizes to minimize downside risk while still retaining the huge potential for upside profits.
Finding The Right Platform
Fortunately, although cryptocurrency margin trading platforms were few and far between just a couple of years ago, there is now a diverse array of platforms — each bringing to market its own distinct features. Understandably, some of these platforms are better than others, while several offer features that are difficult to find elsewhere. Because of this, it is important to do your research when deciding on a margin trading platform to use — particularly when it comes to choosing a platform based on commission fees, since this is often difficult to determine without operating an account on each exchange in question. To help break down this barrier, we tested five of the most popular cryptocurrency margin trading platforms to identify the standard trading commission and typical spread for BTC/USD(T) on each, which we used to calculate the total expected trade commission for each platform. Since high commission fees can reduce trading profitability, it is important to ensure that margin trading platforms charging high fees offer a feature set that justifies this fee schedule. However, although low fees and close-to-zero spread are ideal properties in an exchange platform, they are not the only points to consider — after all, it is important to trade on a platform that gives you ample room to flourish as a trader. In light of this, we also scoured these six prominent platforms to determine the maximum available leverage on each, in addition to the 24-hour swap rate — which is the commission charged for extending a leveraged position overnight. Taken together, these three metrics: total commission, swap rate, and maximum leverage can be used to help make an informed choice about the ideal margin trading platform for your individual needs. Overall, among the platforms we surveyed,
StormGain
stands out as the one doing the most to innovate in the margin trading space, since it offers arguably the largest variety of trading instruments on the market, offers trading signals for mobile users, and is one of just of handful of crypto margin trading platforms to offer fiat deposits. With that said, it is wise to do some background research on the full breadth of features offered by each platform, so you know exactly what you are dealing with. Our 'Best Crypto Margin Trading Fees' widget is available to use at no charge, should anybody wish to help improve transparency in the space and display it on their website. The widget code can be accessed via the BeInCrypto Svelte repository, and a WordPress shortcode version will be made available shortly.
Disclaimer
All the information contained on our website is published in good faith and for general information purposes only. Any action the reader takes upon the information found on our website is strictly at their own risk.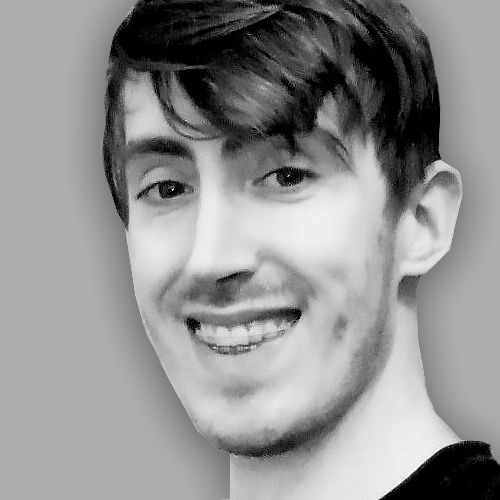 After obtaining a Masters degree in Regenerative Medicine, Daniel pivoted to the frontier field of blockchain technology, where he began to absorb anything and everything he could...
After obtaining a Masters degree in Regenerative Medicine, Daniel pivoted to the frontier field of blockchain technology, where he began to absorb anything and everything he could...
READ FULL BIO
Sponsored Sponsored