A Cryptocurrency trading analyst is being accused of photoshopping his positions on multiple occasions to make his gains seem larger.
You have likely heard of Jacob Canfield if you frequent any cryptocurrency trading channels or circles. Often self-styled as the '#1 cryptocurrency analyst,' he has now been caught posting photoshopped positions.
Cryptocurrency Top-Trader Exposed
A recent collection of screenshots provides proof that a top trader was photoshopping his gains to misleadingly boost his reputation. The images were recently tweeted by King (@Trapouts) who posted screenshots of fabricated numbers. He goes on to call Jacob Canfield a 'scam.' In one instance, Canfield photoshopped 7 BTC in profit to 15 BTC. It's claimed that there are over 10+ major positioned photoshopped by Canfield to exaggerate his earnings. https://twitter.com/Trapouts/status/1238598898559488000 Canfield makes money off paid subscribers, who believe he is a top-trader and they go to him for advice. His Twitter account once promoted himself as the "#1 Ranked Bitcoin Analyst" and as a "Guest Trader on Forbes and CNBC." This, however, has now been changed to "
I use trend forecasting, data and research to trade the markets."
"#1 Ranked Bitcoin Analyst" and Chiropractor @JacobCanfield aka https://t.co/Xg1SqyEE8v is as we suspected, a Photoshopper/Fraudster while busily collecting subscribers hard-earned money

Subs should demand their money back and/or contact @SEC_Enforcement #btc #crypto pic.twitter.com/VZ9FVA3lb0

— GuruLeaks (@Guruleaks1) March 14, 2020
BeInCrypto has reached out to Jacob Canfield for a comment but he has declined to respond.
Damage Control
Although Canfield did not present BeInCrypto with a statement, he did issue one to his many followers in an attempt to explain himself. He says that moving forward he will be doing '
live video trading
' for all his trades. He did not apologize for any wrongdoing and instead blamed the mob mentality which "is strong on Twitter." He claims he was prevented from telling his side of the story and that everything has been blown out of proportion. https://twitter.com/JacobCanfield/status/1238801551487119360 However, it should be noted that Canfield did initially post an apology which he has since deleted. In it, he admits to photoshopping and says 'it will never happen again.' He claims he simply did it to 'chase clout.'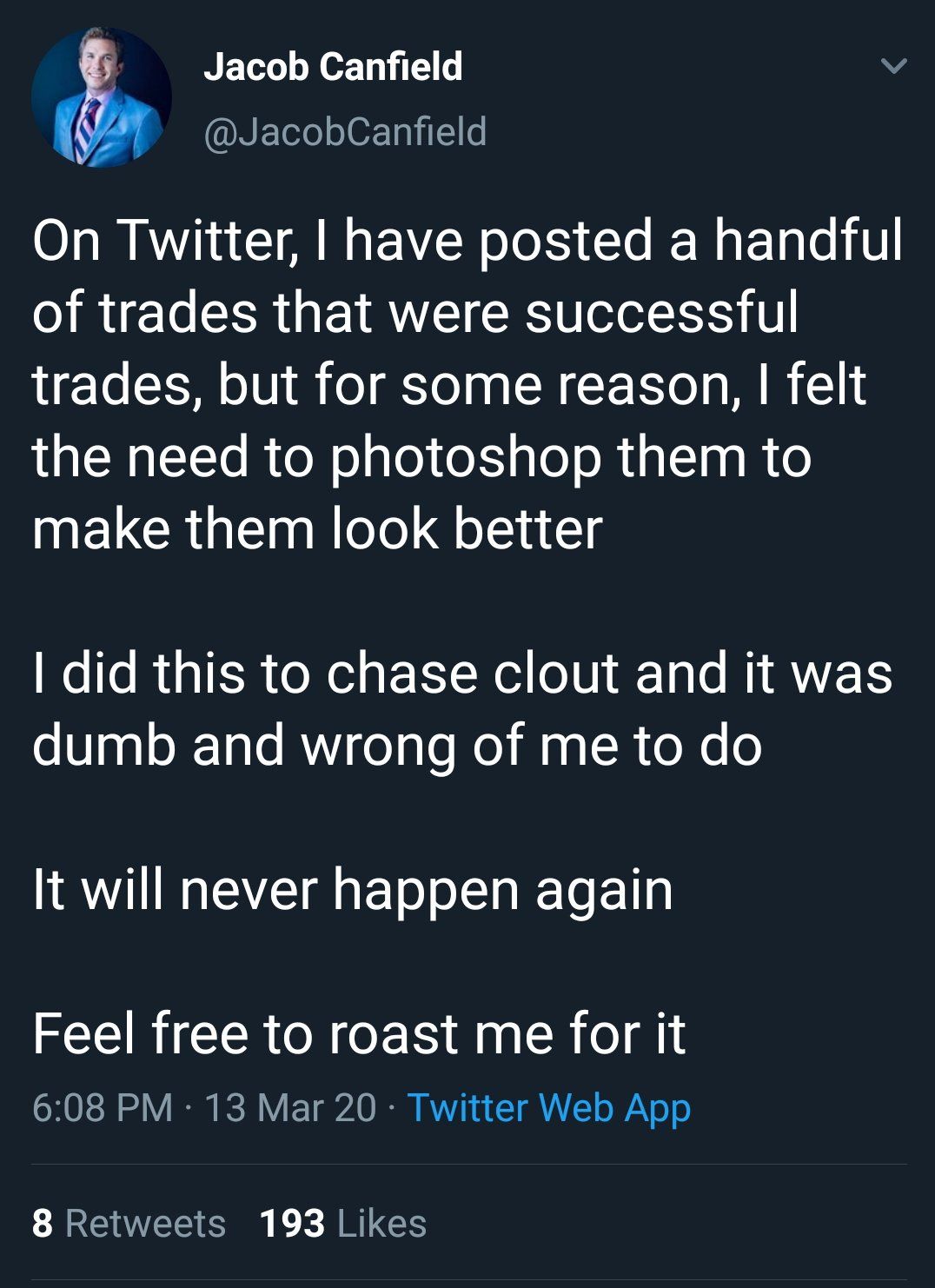 The responses to Canfield's reply were largely negative and disparaging towards his efforts at reconciliation.
The Bottom Line
Here at BeInCrypto, we have
cited Canfield
in the past. He is the leading proponent of
counter-trading CNBC's calls. 
It's been a
worthwhile strategy for many
, funny enough. However, the recent controversy has cast a dark shadow over his reputation. Frankly, it's a shame given his knowledgeable background. The cryptocurrency market is awash with traders who claim to have the magic formula and can read markets. While it is undeniable that Canfield has significant experience trading cryptocurrencies, his photoshopping of trades is simply unacceptable. There is already a crisis of trust in the blockchain industry and we don't need to add to it. Overall, it's a shame to see this happen and only further damages the reputation of the industry
i
n this difficult time.
However, the hard truth is always better than not knowing it at all. Traders are encouraged to take note of Canfield's past and come to their own conclusions.
Disclaimer
All the information contained on our website is published in good faith and for general information purposes only. Any action the reader takes upon the information found on our website is strictly at their own risk.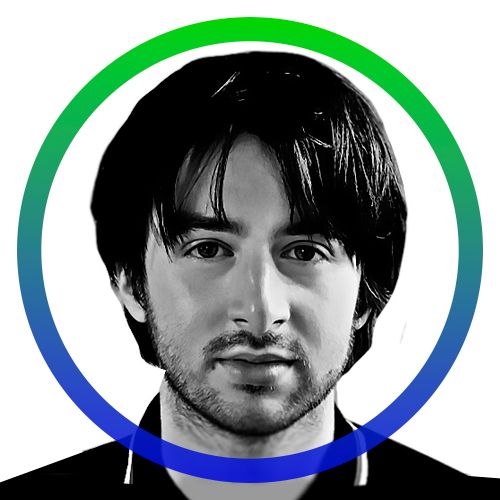 Raised in the U.S, Lucian graduated with a BA in economic history. An accomplished freelance journalist, he specializes in writing about the cryptocurrency space and the digital...
Raised in the U.S, Lucian graduated with a BA in economic history. An accomplished freelance journalist, he specializes in writing about the cryptocurrency space and the digital...
READ FULL BIO
Sponsored Sponsored