An angry Andre Cronje published a vitriol-loaded blog post attacking the DeFi space and community. Some of his comments could be described as a little duplicitous, to say the least.
In his latest blog post, the rather irritated DeFi developer unleashed a major rant regarding the industry, community, tokenomics, and governance. He added that it has been done for 'therapeutic' purposes and should be taken in that context.
In his aptly titled 'Building in DeFi Sucks' blog, Cronje firstly talks about the time and effort taken in development which nobody can really deny. What appears to irk him most, however, is people constantly asking for updates and release dates. Developing in DeFi is extremely public, he stated, adding that mistakes are used as 'ammunition' against you, and will be used for weeks and months after they have been rectified.
"No one was actually waiting for your development, they were waiting for a 'price shifting event'."
Pot Meets Kettle
The comments regarding competitors stealing code and launching tokens are particularly interesting because that is exactly what one of Yearn Finance's latest acquisitions has done;
"I can build the superior product even, but a competitor can just fork my code, and a token that infinitely mints, and they'll have twice the users in a week."
In late August 2020, SushiSwap forked Uniswap's code and launched its own token. Within a week, over a billion dollars had left Uniswap for the new DeFi doppelganger and token prices soared.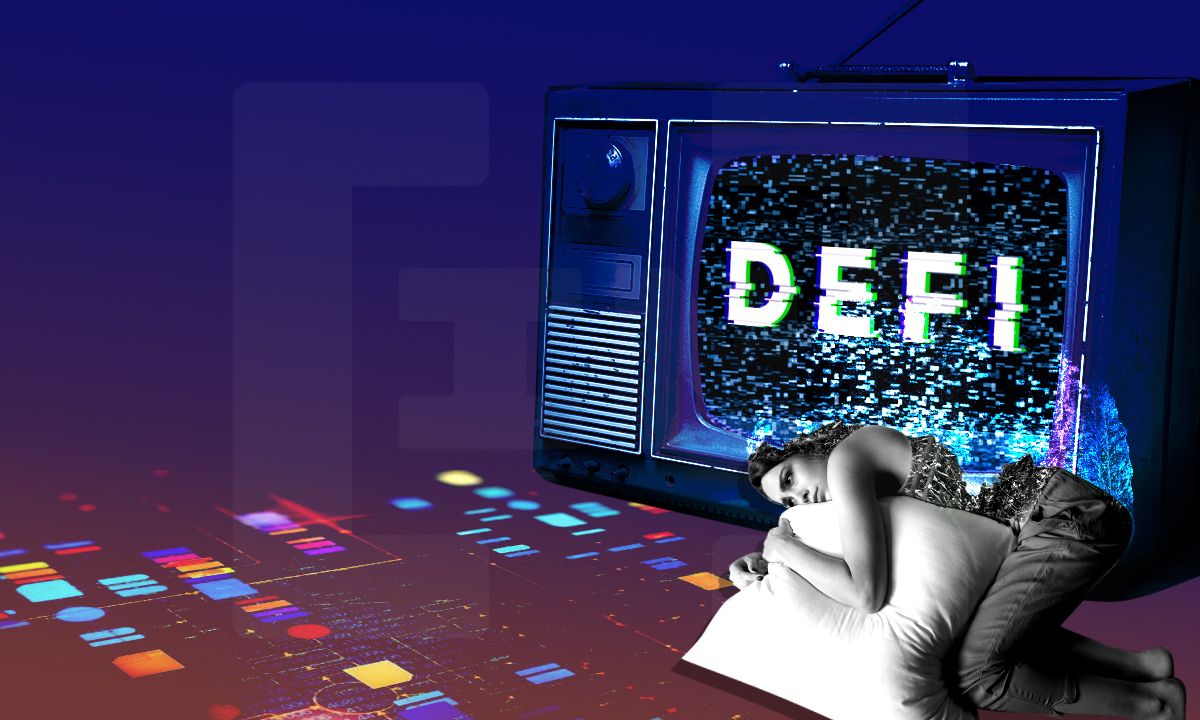 In early December, Yearn Finance merged with SushiSwap among a number of DeFi clones, so Cronje's crooning about competitors is a little like the proverbial pot calling the kettle black.
This message did not go unnoticed by Uniswap insiders such as growth lead Ashleigh Schap who stated;
"When a legit dApp validates a stolen dApp by partnering, it just encourages that kind of behavior."
Cronje was also particularly exasperated over the notion that success is determined by token prices;
"Your value is only as good as your token, token go up? You built an amazing protocol, it's the future of finance, blah blah. Token goes down? You are a scammer, fake project, bad coder, blah blah."
'DeFi Community is BS'
The next rant was aimed at the community which, in his own words, is 'bullsh*t'. He added that all people want to do is govern, not by helping but by dictating.
Again, this is a little questionable since the majority of DeFi protocol governance is controlled by whales that hold the most tokens. These whales are usually the founders, investors, and other DeFi leaders and insiders — not the wider community of users themselves.
Cronje signed off his rancorous outburst suggesting that he could make more money trading than developing for DeFi.
Disclaimer
In adherence to the Trust Project guidelines, BeInCrypto is committed to unbiased, transparent reporting. This news article aims to provide accurate, timely information. However, readers are advised to verify facts independently and consult with a professional before making any decisions based on this content.