On August 29, the XRP price reached a high of 2660 satoshis. A downtrend began, lasting for more than a week. On September 6, the price reached a low of 2366 satoshis. It has been increasing since.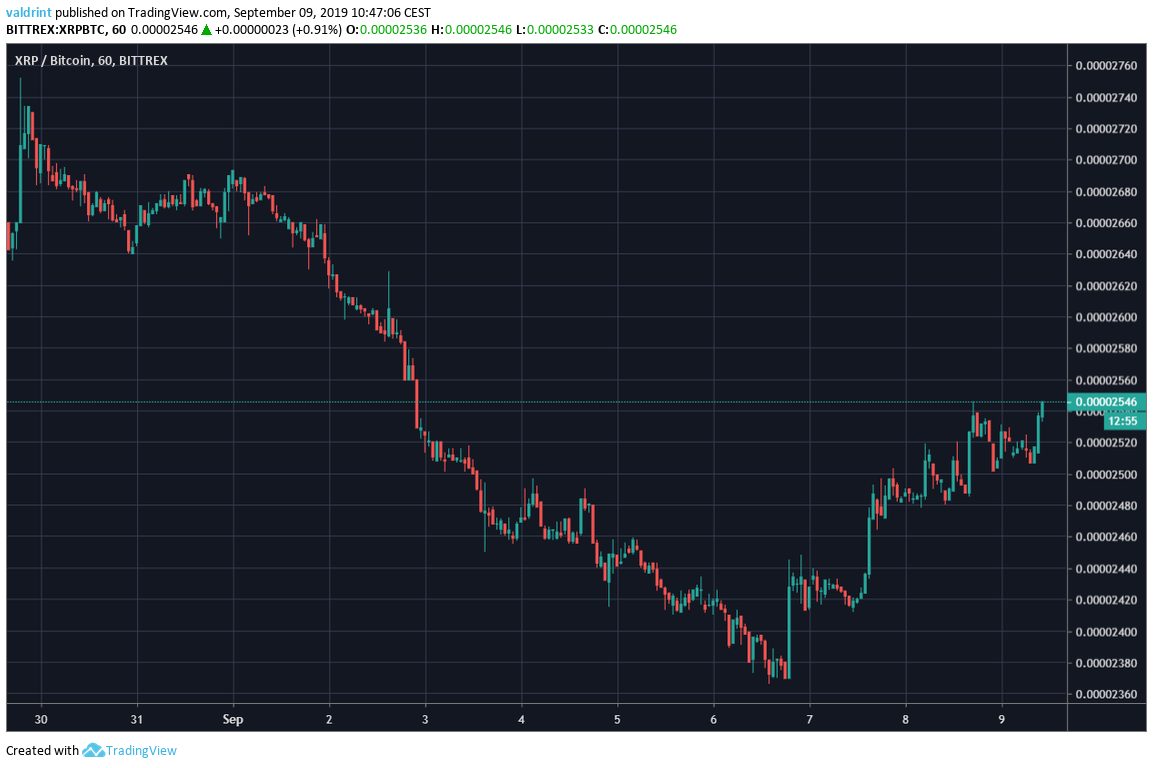 At the time of writing, it was trading close to 2550 satoshis.
Will XRP continue to increase? Keep scrolling below in order to find out.
For our previous analysis, click here.
XRP Price: Trends and Highlights for September 9
XRP/BTC has been decreasing since September 2018.
There is support at 1500 satoshis.
There is resistance at 2550 satoshis.
The short-term RSI has generated bearish divergence
Weekly Outlook
A look at the weekly time-frame shows that XRP still has room to fall before it reaches the first significant support area.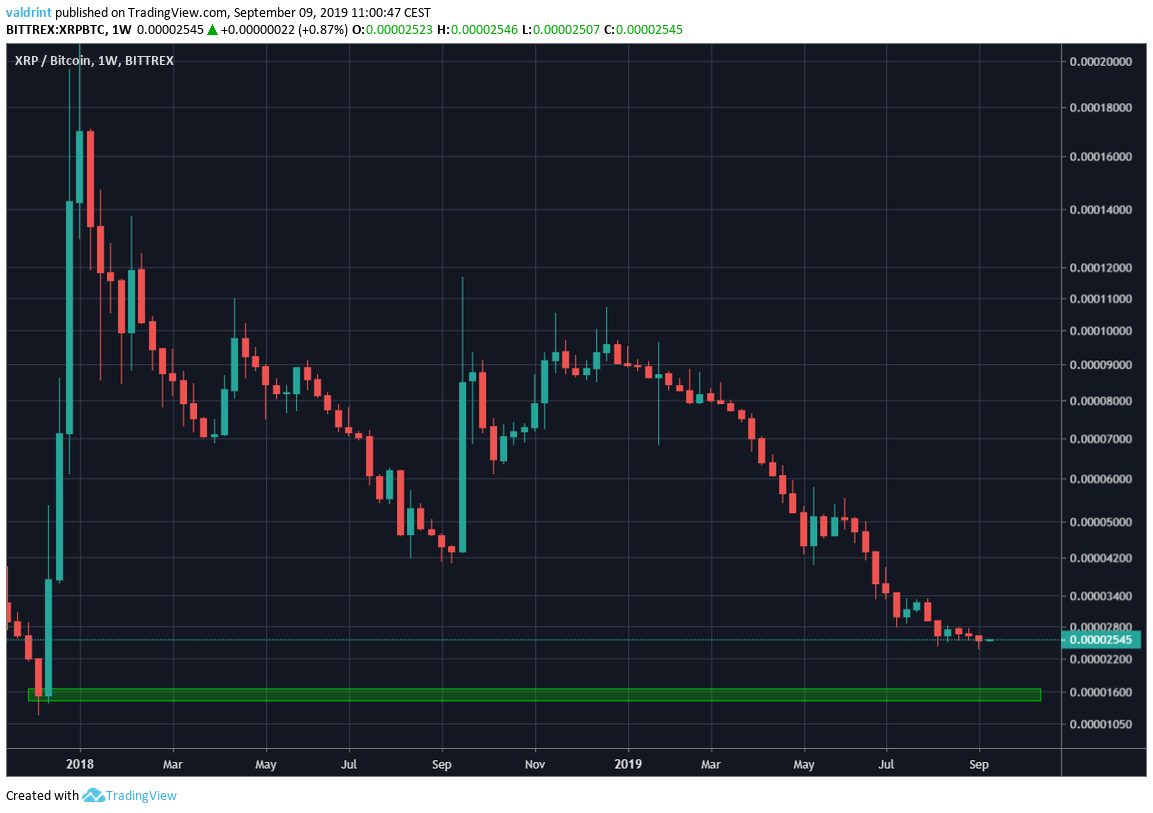 The support area is found near 1500 satoshis.
It is this level which initiated the upward movement in December 2017 that eventually reached a high above 20,000 satoshis.
However, looking at the RSI reveals a sign that the decrease has been losing steam and the buyers might be ready to take over.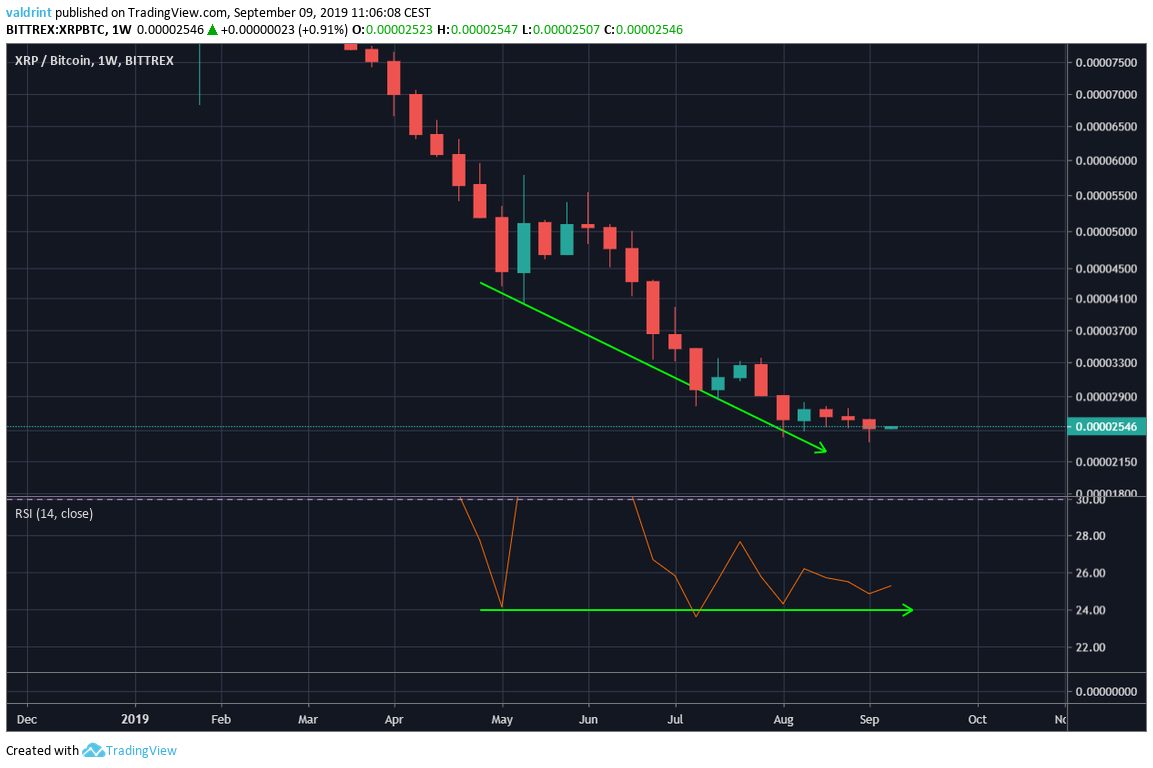 While the price has been steadily decreasing since May, the RSI has made a triple bottom at 24.
This could be a sign that a reversal may occur.
However, without a clear trading pattern or a support area, it is not sufficient in making us confident that an upward movement will begin.
Short-Term Movement
Going back to the short-term time-frame used in the introduction, we can see that XRP has reached a significant support area.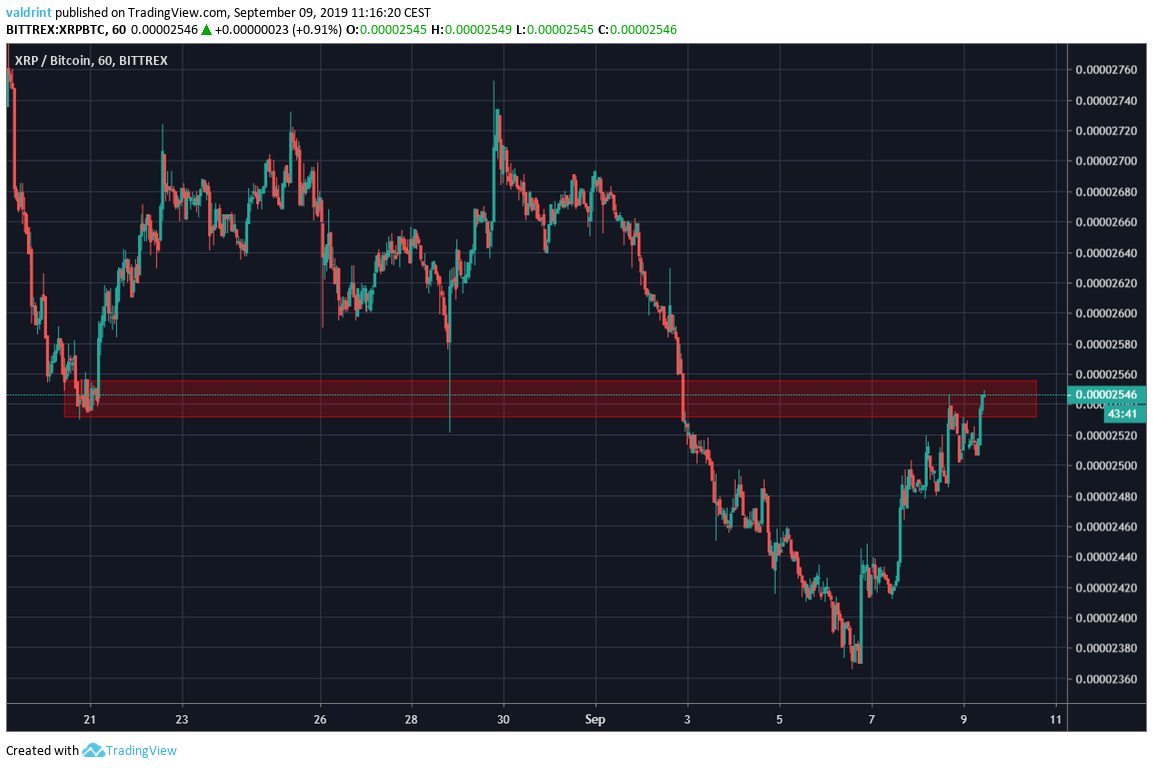 Furthermore, incorporating the hourly RSI, we can see that the current move has lost its strength.
A significant bearish divergence has been developing since September 7.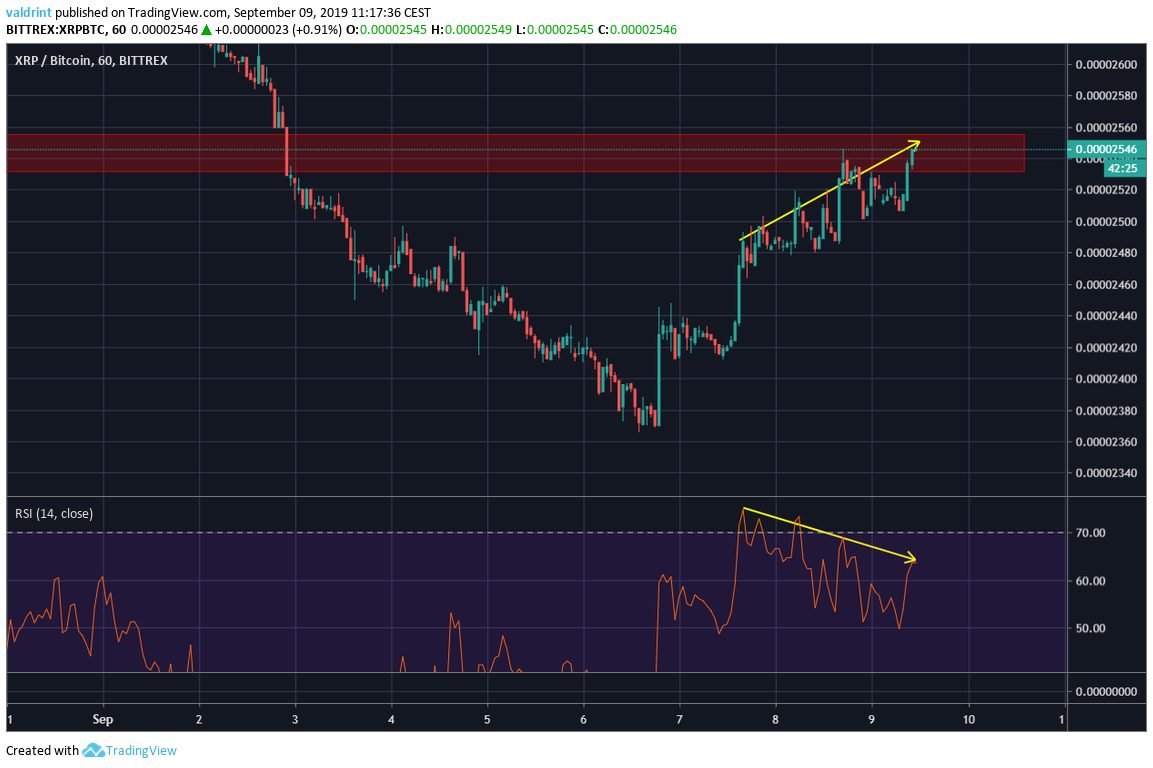 The fact that it is doing so inside a resistance area increases its significance.
This makes us believe that XRP will initiate at least a short-term downtrend.
Future Movement
An outline of possible future price movement is given below.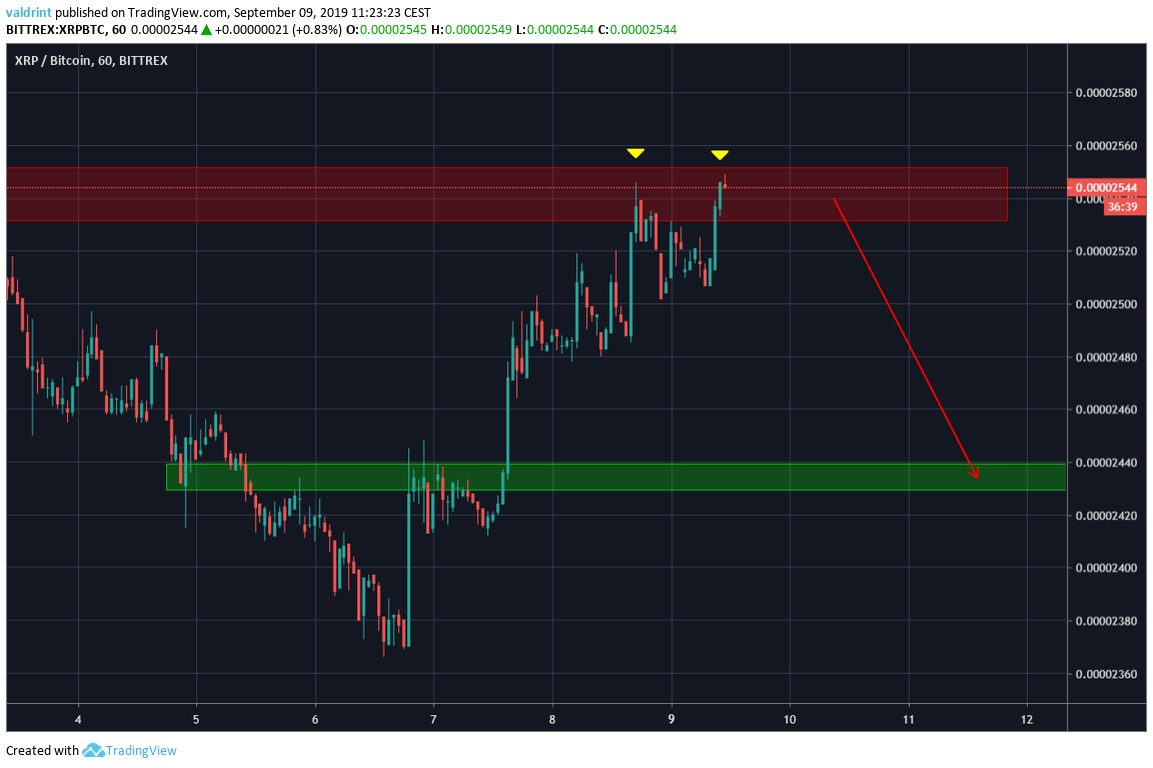 Since XRP has made a double top combined with bearish divergence, we believe the upward move is likely to end inside the resistance area.
Afterward, a decrease should commence, reaching the minor support area at 2435 satoshis.
XRP Price Summary
The XRP price has been in a bear market for roughly one year.
While it has been showing some signs of reversal, they have not been sufficient in predicting that an upward movement will begin.
In the short-term, we believe XRP is likely to decrease.
For trading purposes, we consider XRP a short, especially for day-trading purposes.
The current price level of 2550 satoshis offers profitable opportunities for short scalping-.
Do you think XRP will break down in the short-term? Let us know in the comments below. 
---
Disclaimer: This article is not trading advice and should not be construed as such. It is for educational purposes only and represents the typical trades the author would make himself. Always consult a trained financial professional before investing in cryptocurrencies, as the market is particularly volatile.
Images are courtesy of Shutterstock, TradingView.
---
Do you want to BeInCrypto? Join our Telegram Trading Community for exclusive trading signals, educational content, discussions and project reviews! Images courtesy of Shutterstock, Trading View and Twitter.