There's no doubt that 2020 was a splendid year for crypto. A jaw-dropping recovery of Bitcoin managed to revive the interest in the asset class not only from a retail standpoint but also for institutional investors around the world.
For example, electric carmaker Tesla made a public purchase of $1.5 billion worth of Bitcoin earlier this year. The move came into the limelight after Tesla confirmed it in a filing with the Securities and Exchange Commission (SEC). It said in the filing that the purchase was a way to add "more flexibility to further diversify and maximize returns on our cash." 
In the aftermath of the announcement, Bitcoin immediately spiked to a new all-time high of $48,000. And not stopping there, it then further climbed to $61,000+ to score another new all-time high.
This isn't all strange considering Tesla's maverick CEO Elon Musk is well-known for its bullish stand on Bitcoin and the overall cryptocurrency space.
Meanwhile, rumors also began to spread about a potential massive purchase by Apple. In a recent note, analysts from RBC Capital Markets, a Canadian investment bank, pointed out great opportunities for the iPhone maker to add Bitcoin to its balance sheet.
"[Apple] could immediately gain market share and disrupt the [crypto exchange] industry," analysts wrote, suggesting the company is in a unique position to integrate Bitcoin into its broadly used Apple Wallet.
A move of this magnitude could potentially rake in tens of billions in quarterly revenues and take Apple's market capitalization to an entirely new frontier.
While most eyes seem to be on Bitcoin lately, many renowned analysts are also outlining the big opportunity for lesser-known digital assets. One of them is CRPT — an Ethereum-based token used to run fiat-to-crypto transactions on Crypterium — a crypto-focused neo bank awarded by KPMG and H2 Ventures as a top emerging startup in the fintech space.
Run by Steven Parker, a former VISA General Manager, the company has come a long way in the past two years to become one of the leading cryptocurrency wallet services worldwide. As of 2020, Crypterium Wallet was serving clients in over 170 countries.
"Our goal has remained untouched since foundation. We make digital assets as easy to manage as cash. With Crypterium solutions, we demystify cryptocurrencies and make these unique assets easy to buy, exchange, cash out and invest in. And we're already on track to
achieve so with our two B2C products: Crypterium Wallet and Crypterium Card," said Steven Parker during an interview with [Media].
According to the company, Crypterium Wallet brings every service people might need into a single-access, easy-to-use mobile platform. Available on iOS, Android, and Internet browsers, this solution exceeds at combining popular services for crypto enthusiasts. As of this writing, Crypterium Wallet enables users to store, buy, exchange, cash out, invest, and spend digital assets straight from their mobile-first platform.
Back in 2020, Teeka Tiwari, a famous market analyst and editor of Palm Beach Research Group, listed Crypterium's CRPT in his list of the most promising cryptocurrency investments.
The former hedge fund manager predicted that the CRPT price could rise as much as 700% in the coming two years. His analysis was based on the projected volume of payments expected to flow through the Crypterium network.
In a recent press release, Crypterium confirmed the benefits of the rising interest in digital currencies during the 2020 pandemic. Last year, monthly profits grew 10X with a turnover of €150.000.000. And these figures seem to be on track for another record year.
By the end of Feb 2021, Crypterium had already made half of the previous year's turnover.
"We project a $100 million Gross Dollar Volume (GDV) run rate within the next two years. Assuming the average burn rate of CRPT remains the same, CRPT would need to be priced at $1.92," Tiwari wrote in his 2020 Phenomenon Playbook.
Tiwari based his estimates on real-world data focusing on the number of crypto-fiat transactions Crypterium processes, along with the company's growth trajectory and the proliferation of interest in cryptocurrencies expected over the next several years.
"The CRPT token underlies the Crypterium Wallet. CRPT is special in that every time someone uses the Crypterium Wallet or Crypterium Card to make a purchase, he's charged a 0.5% fee—in CRPT. And this all happens without the user having to hold any CRPT."
Note that the fee above is only applicable to crypto-to-fiat transactions.
Approaching B2B As A Growth Tool
Aside from its unique selling points, something that sets Crypterium apart is its approach to user acquisition. Unlike other crypto-related companies, which heavily rely on juicy advertisement budgets, Crypterium opted for an innovative approach focused on signing up clients via a solid white label program.
Businesses can use Crypterium's wallet and payments infrastructure to offer their user bases reliable services. This mechanism has boosted the company's user acquisition efforts significantly, adding 25 active customers after signing 100+ B2B clients in 2020.
Private Equity: Stepping Into The Future
To further accelerate its expansion, Crypterium has recently decided to sell private equity to retail and institutional investors through Seedrs, a UK-based online fundraising platform that has helped projects raise over $1 billion in investments. The platform is well-known for assisting mainstream projects like Revolut, Oval, CapitalRise, among others.
This fundraising campaign is expected to help the company expand in the international arena through major improvements for the Crypterium VISA program, as well as to escalate B2B operations worldwide and acquire new licenses.
Passive Income — A Secret Weapon?
Regardless of the abovementioned positive prognosis for Crypterium's CRPT, there's a factor that might be of special interest for crypto enthusiasts — the potential to earn passive income with this shockingly useful ERC-20 token.
Crypterium currently offers a stunning 15.6% return on savings account in CRPT. Although the company also offers deposits on other popular currencies like Bitcoin and USDT, the potential returns of CRPT are far greater.
CRPT Rallied 321% in Four Months
CRPT, the native cryptocurrency of the world's largest crypto bank Crypterium, tripled its price in the past few months, even as Bitcoin has gained just 294% straight to $58,000. 
CRPT also has strong fundamentals with a 300% growth of transaction volume and a 150,000,000 EUR turnover within the Crypterium ecosystem.
In the long term, CRPT is extremely promising as the project aims to reach €1 billion in transaction volume and serve more than 5 million users worldwide.
Disclaimer
This article is sponsored content and does not represent the views or opinions of BeInCrypto. While we adhere to the Trust Project guidelines for unbiased and transparent reporting, this content is created by a third party and is intended for promotional purposes. Readers are advised to verify information independently and consult with a professional before making decisions based on this sponsored content.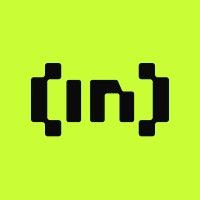 BeInCrypto Team comprises a diverse group of experienced journalists, analysts, and crypto enthusiasts dedicated to delivering the latest news, insights, and analyses in the...
BeInCrypto Team comprises a diverse group of experienced journalists, analysts, and crypto enthusiasts dedicated to delivering the latest news, insights, and analyses in the...
READ FULL BIO
Sponsored Sponsored