According to an international team of neurosurgeons, roboticists, and nanotechnologists, we are likely decades away from connecting the human brain with cloud storage. Blockchain technology may prove to be the fundamental component needed to realize this futuristic vision.
According to an article published in Fronteirs in Neuroscience, science fiction may soon become reality. In just a few decades, a team of neurosurgeons, robot specialists, and technology experts have predicted that we will see cloud computing merge with the human mind.
The futuristic concept — appropriately called the "Internet of Thoughts" — would link brains with cloud-based data storage. This would be made possible by nanobots positioned at certain neuronal junctions.
With this technology, search and retrieval would be initiated by thought patterns alone — meaning no computers and no internet cables.

The Missing Ingredient: Blockchain Technology
Linking our mental capacities to cloud networks sounds scary enough — but when you imagine our innermost thoughts being linked to centralized servers, it becomes even scarier. This would mean that companies, effectively, would have unimaginable control. (Just imagine!)
Luckily, this dystopic world can be avoided with a trustless, self-regulating system based on blockchain technology. With fully-developed blockchains, the Internet of Thoughts becomes a lot less dystopic.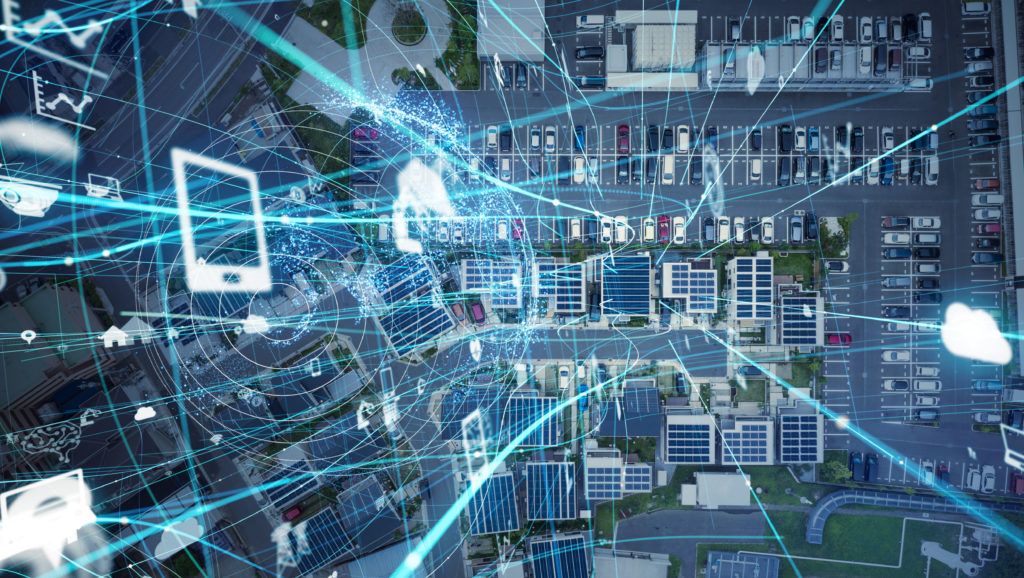 An Internet of Things, An Internet of Thoughts
Cryptocurrencies like IOTA (MIOTA) have already been tackling the issues associated with the so-called 'Internet of Things' (IoT). Using IOTA's tangle technology, micro-payments and incentive systems can be incorporated into every digitized device. Everything will be accounted for — but none of it will be exploitable.
The marriage between blockchain and the Internet of Things has been a long time coming. However, the Internet of Thoughts is merely an extension of IoT. Although we're not quite there yet, the only way to ensure such a bold proposal is even functional would be through trustless cooperation. Such an idea is only possible with blockchain technology.
If the blockchain lives up to its grand promise, there is no telling where it will be a few decades from now. Unless some inexplicable problem arises, we can expect blockchain technology to be infinitely scalable by that time. This means that, someday, the blockchain just might be the digital infrastructure which makes the futuristic Internet of Thoughts actually possible.
Do you think the Internet of Thoughts is a far-fetched idea or a real possibility? Will blockchain technology play a role? Let us know your thoughts below. 
---
Disclaimer
All the information contained on our website is published in good faith and for general information purposes only. Any action the reader takes upon the information found on our website is strictly at their own risk.