In an absurd op-ed published on CoinDesk, advisory board member Pindar Wong writes that it is "time for a blockchain Brexit." Such frivolous claims make the technology into a joke.
With less than four days until a no-deal hard Brexit goes into effect, pundits in the United Kingdom are scrambling for solutions. The Brexit catastrophe has been blaring in the British press for well over two and a half years now. The alarms are only getting louder as we approach the deadline.
Recently, Pindar Wong penned an op-ed for CoinDesk where he argues that blockchain technology could be the "solution" to unlocking the current political deadlock. In it, he argues that blockchain would bring "cryptographic certainty," which would avoid us thinking within the confines of borders and nation-states. Blockchain-based technology, he argues, would shift the debate towards a borderless world — like the internet — and, perhaps, even resolve the Brexit question once and for all.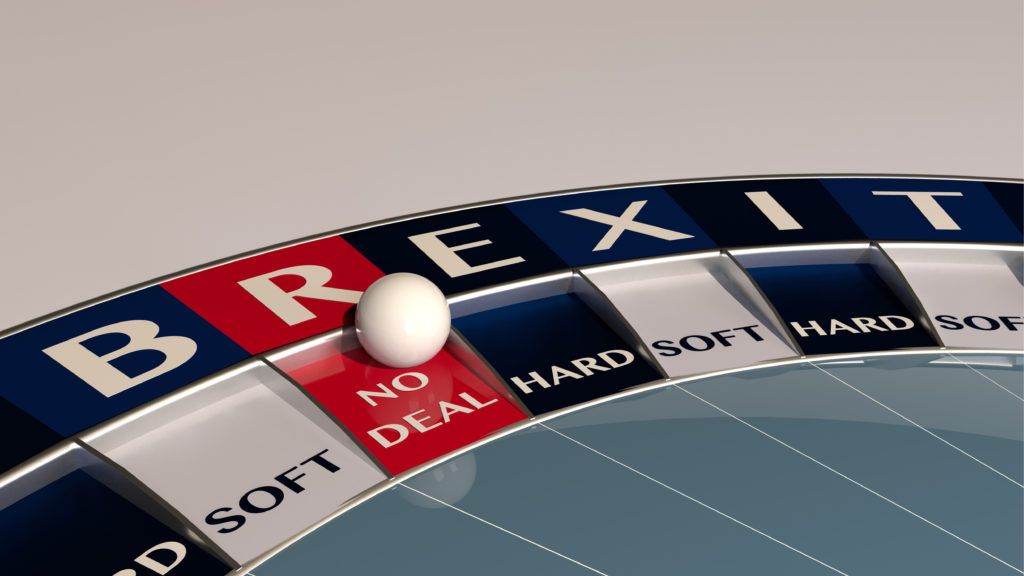 In such a politically-complex situation, the tendency for extreme technocrats to distill the entire problem as being solvable with blockchain is baffling. It frankly gives all of us believers in the technology a bad name. It's comparable to when Long Island Iced Tea laughably changed its name to "Long Blockchain Corp." and saw its stock explosively rise over 280 percent.
No, just adding "blockchain" to something doesn't automatically make everything better. The same applies to Brexit.
Brexit is everything but a technological problem: it is a social, political, historical, cultural, and economic problem. Nothing about the current political crisis in the UK screams for a blockchain solution, nor can improving every facet of society be related to the blockchain. Most socio-political problems cannot be reduced to the velocity of money and cross-border payment systems. Even if they, by some imagination, could, blockchain technology is far too primitive now to function on the level required.
So, in the future, let's not suggest the blockchain as a solution to every possible problem. It's clearly not the Messiah to end all socio-historical questions — and pretending it is completely delegitimizes a perfectly valid technological breakthrough.
Maybe some blockchain believers should just stick to writing about finance and stay out of political commentary altogether.
Do you agree with the author? Do blockchain enthusiasts need to stop promoting the nascent technology made famous by Bitcoin (BTC) as the end-all solution to all problems? Let us know your thoughts below! 
Disclaimer
All the information contained on our website is published in good faith and for general information purposes only. Any action the reader takes upon the information found on our website is strictly at their own risk.