Web3 Gaming: Is the gaming industry far from mainstream adoption despite an exciting start? A new survey points to this possibility regardless of the money inflow.
We've all had times when we spend too much time gaming, and spend too much money impulse-buying new offerings.
According to a report by TheGamer, the average gamer spends roughly $76 per month on gaming, or about $58,000, over their entire life.
Millennials spent the most in terms of generations, as seen in the graph below.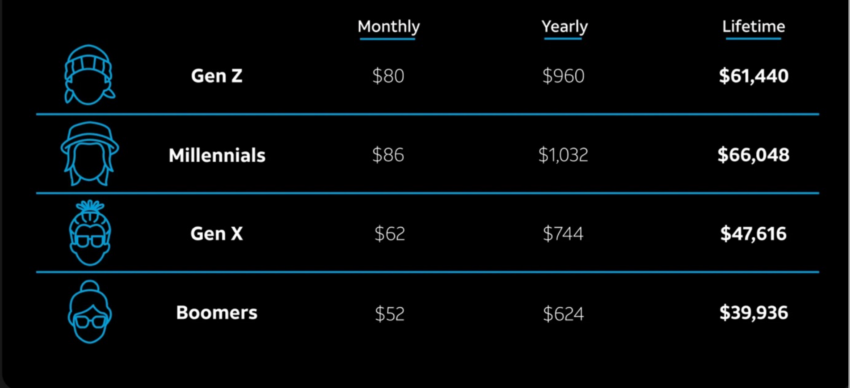 The increased engagement can be linked to the extra time users dedicate to their digital passions. The arrival of numerous lockdowns may have aggravated the usage.
Two giants, Microsoft and Sony, recorded some significant growth figures for their gaming revenue streams last year. According to a study by Streamlabs and Stream Hatchet, Twitch had an 83% year-on-year uprise in viewership when the pandemic hit, with over 5 billion hours of content viewed in the second quarter of 2020 alone.
So what does this all mean for blockchain gaming?
Web3 Gaming version, some cheap thrills to consider
So, one thing remains clear here: gamers don't shy away from spending money to purchase gaming devices. But adding a decentralized twist here might help the cause. The next generation of emerging gaming platforms is putting the power in the hands of the players instead of restricting them to one central authority.
According to a report by DappRadar, Web3-based games and Metaverse projects have raised $748 million since August 1, 2022. This marked a 135% increase as compared to July. This goes the show the rising demand for this particular sector.
Money, too, continues to pump in. Expectations around the total amount of investments for this year's growing industry soared by 20% to $10.2 billion.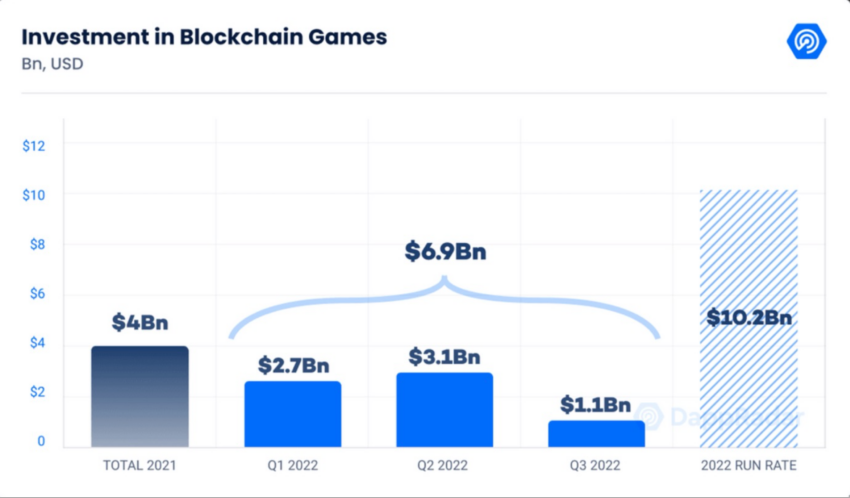 The sheer investments demonstrate that despite the challenging and uncertain conditions in the digital asset markets, major investment firms remain bullish on the GameFi industry.
The Australian NFT scaling platform, Immutable remains one of the big names. The firm introduced/raised $500 million to develop its ecosystem further. Robbie Ferguson – Co-Founder and President of Immutable, asserted that the company's primary goal is to integrate innovations in the Web3 gaming sector.
"We see gaming being one of the biggest opportunities in Web3 to have ever existed. The total addressable market is going to be enormous and much bigger than what gaming is today – a $100 billion industry for in-game items alone."
Blockchain, backed by industry veterans with the knowledge and skills to create thrilling and enjoyable games, holds great promise.
Expect a turbulent ride
It all sounds good until it doesn't. Is Web3 gaming over-complicated? Or expensive?
Coda labs, a blockchain entertainment provider, sheds light on this aspect in a survey. Six thousand nine hundred twenty-one people from five countries were asked questions to determine their perception of Web3 gaming.
Investments in blockchain gaming reached around $5 billion in the first half of 2022. But still, the industry might be far away from mainstream adoption. Consider this, only 12% of non-crypto gamers have tried Web3 games. At the same time, just 15% of those yet to try these games were interested in doing so in the future.
What factors led to this grim scenario? Here's a table that perfectly summarises this:

Interestingly, Crypto non-gamers and crypto gamers were most haunted about being scammed. This doesn't come as a surprise, given the rise in hacks of late.
Web3 Gaming or Web2 Gaming
The crypto industry moves quickly. A month in crypto can be compared to a year in the "real world."
While the gaming industry continues to see rising interest, blockchain gaming is struggling to get proper support, especially among the traditional gaming cohort.
Hence, many projects feel rushed to market and often do so with ambitious road maps that can't possibly be met in a bull run, let alone in a bear market or during a crypto winter.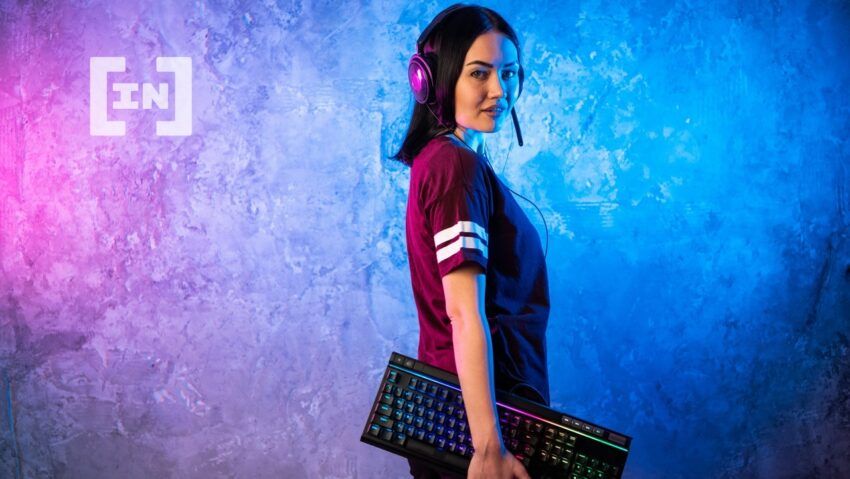 On top of being rushed to deliver products, game studios in Web3 also need to be wary of the token price attached to the project. If the token price starts to slip, investors can lose interest. A damning chart can be all it takes to sway investors to move to the "next big thing," leaving the game to crash and burn. Most Web3 games have been developed off the Axie Infinity "two-token model."
Given its dominance, it won't be a surprise to see quite a few web3 gaming companies returning to web2 companies.
Is it still too early for the Web3 gaming industry to tackle the dominant Web2 gaming industry? It certainly looks like the case.
Got something to say about Web3 Gaming or anything else? Write to us or join the discussion in our Telegram channel.You can also catch us on Tik Tok, Facebook, or Twitter.
Opinions seen on this website should not drive any financial decisions from readers.
Disclaimer
Following the Trust Project guidelines, this feature article presents opinions and perspectives from industry experts or individuals. BeInCrypto is dedicated to transparent reporting, but the views expressed in this article do not necessarily reflect those of BeInCrypto or its staff. Readers should verify information independently and consult with a professional before making decisions based on this content.