Web2.5: Web3's current existence is mostly an illusion. But to get a competitive edge, companies need to get on board says Jordan Yallen, CEO of MetaTope.
The internet is evolving, and as decentralization makes headway, Web3 is on the horizon. The evolution away from Web2 is an attempt to cater to consumers rather than big tech. This creates a space where creators can thrive. The average person can join a movement that reimagines the internet and how we use it.
Now, we are in Web2.5 – creating an opportunity for more growth as multiple projects are onboarded. Web3's current existence is largely illusory. But companies who are able to establish practical utility and real-world applications of these emerging technologies will have a competitive edge over those that don't. It will help them foster future-ready success.
However, integrating this space requires great understanding from consumers, businesses and creators as they strive to define what the Metaverse is. To be a part of the new digital world people must consider what their role is, whether it be participating in, creating or observing Web3. Although this development is exciting, we cannot have a comprehensive, connected metaverse without the infrastructure to support those worlds.
Tracking Digital Identity Across Virtual Worlds
From crypto wallets to NFTs, digital identities are the newest way to connect you and your assets across Web2.5, and eventually Web3. Each transaction on the blockchain is auditable, traceable and verifiable through immutable digital markers. Users hold cryptographic private keys, giving them highly secure control of the assets in their wallet, making it easy to transfer a digital identity across platforms and house them all in one place.
NFTs are laying the groundwork for a real, verifiable virtual world, but they need to exist as more than just a piece of stagnant art in order to make an impact. Digital identities are evolving from 2D identifiers that are individual to each platform to 3D avatars that are interoperable, creating an identity that is closer to real-world characteristics.
These markers are one part of a greater identity that has the ability to hold and convey titles, preserve records, and generate value. So, rather than having a digital identity, such as a character in a videogame or Memoji being limited to a specific platform, the blockchain can be utilized to not only facilitate the transfer and sale of a previous illiquid asset, but can be applied to a membership tokens or accessories. These can be used in tandem with an identity online and in the real world. That is why interoperable NFTs are essential. They allow users to own and personalize their virtual identities by accessorizing and using them across multiple platforms. This is including social media pages, videogames, Metaverses, augmented reality and virtual reality.
NFT Utility: More Than Just Pieces of Art
The NFT market collapse that has occurred this past year can only be partially attributed to the overall crypto bear market or a lack of knowledge and understanding of NFTs. The industry's failure to innovate beyond a profile picture standard to create consumer-friendly experiences has prevented new consumers from entering the market.
Everyone from Madonna to the Premier League has launched an NFT this year, but these static pieces of art are creating a disinterest in the market. Many companies have played into meme culture surrounding NFTs to make inaccessible technology accessible.
While this approach may have built communities and helped the industry initially, it is now causing long-term harm. NFTs with no practical use cases fail to make it past the initial wave of adoption. NFTs have great potential. But in a constantly evolving world there must always be innovation to keep people's interest. Waning interest is driving the next phase of NFT growth. A focus on interactive pieces that drive utility and facilitate Web3 interactions.
Web2.5 and a Bear Market
The crashing cryptocurrency market has also propelled the recent NFT market downturn. When crypto fails, many of the surrounding assets follow suit. NFT sales have declined 92 percent since peak sales in September, accompanying cryptocurrency on a downward trend as BTC hit its 52-week low of $17,708 in June of 2022. Many investors use cryptocurrency to purchase and sell NFTs, and falling crypto prices reduce buying power.
The tie of NFTs to the crypto market signals that there needs to be more utility and use cases for NFTs in order for them to survive on their own. If NFTs continue to be considered only art, that's how they'll be treated.
With all of the buzz around the Metaverse, it is difficult to separate it from other concepts in the space. But the Metaverse can stand alone when talking about NFTs or ETH as a primary foundation for Web3, regardless of the market status. NFTs are rapidly evolving to include real estate, music, digital assets and more. This proves that more use cases are needed to demonstrate how an immutable public ledger adds value to NFTs outside of their relationship—often inverse—with the broader crypto market.
Some are skeptical of the utility of NFTs in the real world But NFTs now have the ability to carry and earn value from one digital or physical space to another. This opens possibilities to interact with and derive value from the blockchain like never before.
Bringing Web3 to the Masses
Retailers and service providers are beginning to stake a Web3 claim, helping show consumers how operating in these spaces has value. Most are focusing on creating Metaverse-adjacent use cases. But the real focus should be on building easy-to-use technologies that make the blockchain easy to use and understand.
When buying NFTs, a base knowledge of the technology you are interacting with is key. In order to create realistic, achievable goals, individuals need to take the time to understand the market and the business model that they are buying into before purchasing. Mass adoption will come when individuals are interacting with the blockchain in the background. This opens the door for more utility and the ability to control their digital identity across platforms.
To get people involved in Web3 there is a necessity for ease of use, consumer friendly applications and seamless integration. The NFT market needs a transition, and companies like MetaTope are building the foundation to bring Web3 to the masses. We are doing this by bridging the gap between digital and real-world experiences.
MetaTope is driving utility for emerging blockchain technologies to emphasize their long-term value. By giving users the ability to track and utilize their digital identity across platforms, users can integrate their avatar into all aspects of online life from social media to gaming to the Metaverse. This identity can also become a vehicle for holding an NFT, carrying its value – and earning value—from one digital space to another.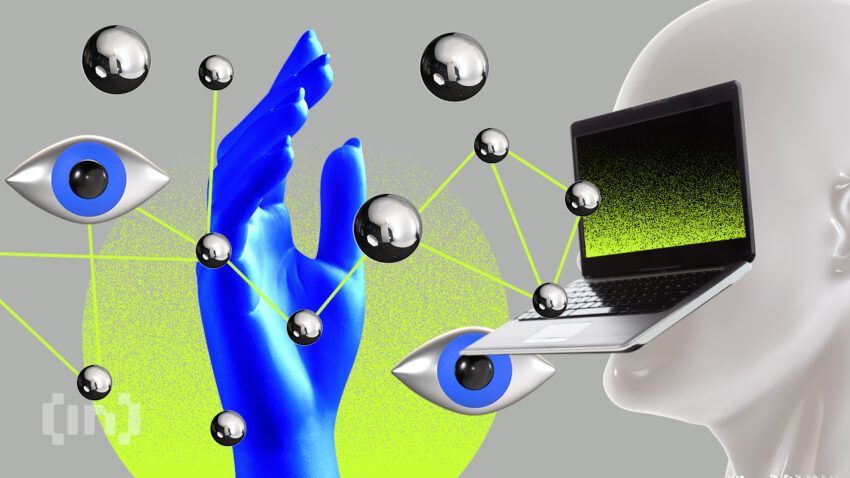 Web2.5 to Web3: The Technological Revolution
As consumers gain more control over their content and data, they will soon be able to port these assets to spaces they choose, reducing unnecessary third-party access. With Teams, Zoom and a myriad of other online platforms, we are already living in an augmented reality. The Metaverse will make that easier to do and more efficient by making technologies accessible through a single login – one's identity.
Despite NFT sales plummeting in recent months, Juniper Research estimates that the NFT space will be one of the fastest growing markets over the next five years. NFT sales may be reaching up to 40 million transactions by 2027, a 67% increase.
According to the study, one of the top catalysts to push NFT adoption will be those connected to Metaverse use cases. The technological revolution is coming and staking one's claim in an isolated Metaverse platform is no longer enough. Interoperable NFTs are bigger than using an avatar as a profile picture on social media and attending a virtual concert in a game environment.
About the author

Jordan Yallen is the CEO of MetaTope. Yallen oversees all aspects of MetaTope from asset design to product development. Yallen envisions a future driven by Web3 and intertwined with the blockchain. He aims build this future by creating consumer-friendly and utility-focused blockchain integrations.
Got something to say about Web2.5, Web2.5 moving to Web3, or anything else? Write to us or join the discussion in our Telegram channel. You can also catch us on Tik Tok, Facebook, or Twitter.
Opinions seen on this website should not drive any financial decisions from readers.
Disclaimer
In compliance with the Trust Project guidelines, this opinion article presents the author's perspective and may not necessarily reflect the views of BeInCrypto. BeInCrypto remains committed to transparent reporting and upholding the highest standards of journalism. Readers are advised to verify information independently and consult with a professional before making decisions based on this content.