NFTs are not dead. Innovations in how NFTs are used are giving artists new opportunities to thrive. Now is the time for artists to embrace NFTs, says Living Opera founders, Soula Parassidis and Christos A. Makridis. 
If you just look at financial indicators, whether it's the price of Ethereum or the S&P 500, you might think that crypto – or all asset classes – are down. But that's normal. The price of an asset is a function of its intrinsic value and expectations of future cash flow. So economic sentiment will generate cyclical volatility. The long-run question that matters is whether there is intrinsic value behind an asset – and the answer behind NFTs as a technology is yes.
One of the clearest use-cases for NFTs is in the arts. Our research in Living Opera has found that real wages for artists in the United States have declined since 2009. Moreover, their wages are below the national average. This is despite their having greater degrees of educational attainment. If the arts continue business as usual, it will implode – we need a solution.
NFTs offer them another pathway to success – and despite the downturn in the market, innovations in how NFTs are used are giving artists new opportunities to thrive.
NFTs are not dead, they are here to democratize
You might not be surprised to hear that artists don't earn as much as data scientists. But the reality is much worse. There are many more musicians than jobs and artists have only been losing more of their bargaining power over time. This is even in music genres where people might assume artists are fairly well compensated, such as pop and hip-hop. Artists have had to give up much of their intellectual property to record labels. Many are forced to leave their creative skills behind to support themselves. In fact, the Global Well-being of Artists survey we launched in Living Opera earlier in the year found that 53% had jobs outside the arts to pay the bills.
NFTs present another path to creative freedom for these musicians. Web3 tech exists to simplify and streamline value-creation. This provides people with secure pathways to connect directly with one another and get remunerated for their talents.
That's why we're launching a decentralized autonomous organization, or DAO for short, called the Living Arts DAO. We will create a decentralized grant-making ecosystem for artists to submit funding proposals and journey directly with philanthropists who want to be kept updated on their efforts.
There haven't been all that many projects that have combined elements of Web3 tech with the classical music world. Yet artists in this space are uniquely positioned to explore how they can benefit from NFTs. Because classical music is in the public domain, artists do not need to worry about licensing rights. Classical musicians and ensembles tend to have loyal communities of audience members and fans. Supporters may be more likely to purchase NFTs related to their favorite pieces, particularly when they play an active role in supporting artists.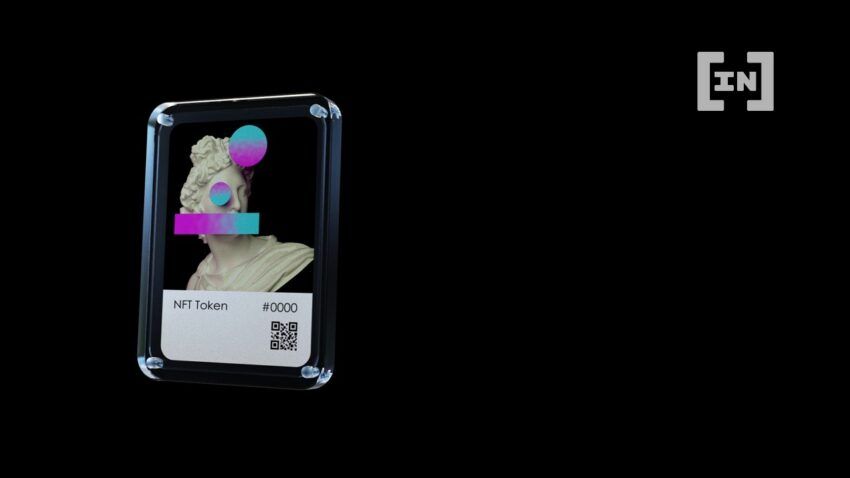 NFTs are not dead… despite concerns
Many artists and arts organizations have legitimate concerns about NFTs – but the bear market could lead to positive change.
The elephant in the room, of course, is that much of the market activity surrounding NFTs has given them a bad name. The bear market seems to have exacerbated this problem – between May and August 2022, the average price of an NFT sale fell 92%.

But the bear market isn't all bad. Our research has found that lulls in the market have been times of innovation that have spurred generational projects. So we should not fear or dread the bear market, but dive into a lasting use-case for NFTs. Which is, connecting all kinds of creators directly with their supporters and ensuring that ownership remains with the creator. We've written before about how NFTs allow artists to retain licensing rights over their content. This allows them to become more financially independent and improves their bargaining power in negotiations.
We're beginning to see more use-cases emerge even in retail. Recently, Starbucks and Polygon created their Odyssey partnership, providing NFT holders with perks.
Ryan Wyatt is the chief executive officer of Polygon. He said, "Big brands are starting to recognize the importance of how they digitally interact with their community in more immersive ways. Through Polygon, users can own their digital items and data, allowing for unique digital innovation that we've never been able to accomplish before. The Starbucks partnership elevates and advances what reward programs can do to empower users in a new way."
Artists Own Their Work
At their core, NFTs provide a way for artists to own and license their work without the clutter of all the intermediaries, allowing others to build upon it.
Although the bear market is raging in the NFT world, innovation is still happening. New use cases for this technology are emerging every day. That's why now is the time for artists to explore all the different ways they can use NFTs to connect with new people and expand their support networks. NFTs allow people to create tradable assets where there previously were none, So artists can enhance how people can engage with their work – and who can engage with it in the first place.
NFTs are not dead. So, dear artists, now is our time. Let's use this technology to innovate, create new experiences, and build new bridges in the world. 
About the authors

Soula Parassidis is an international opera singer. She is also the CEO and lead founder of Living Opera, speaker, and passionate advocate against human trafficking with a bachelor's in music from University of British Columbia.


Christos A. Makridis is an entrepreneur, professor, and policy adviser. He holds academic appointments at Columbia Business School and Stanford University, among others, and serves as the CTO/COO and co-founder of Living Opera. Christos holds doctorates in economics and management science & engineering from Stanford University.
NFTs are not dead. Got anything to say about this or anything else? Write to us or join the discussion in our Telegram channel. You can also catch us on Tik Tok, Facebook, or Twitter.
Opinions seen on this website should not drive any financial decisions from readers.
Disclaimer
In compliance with the Trust Project guidelines, this opinion article presents the author's perspective and may not necessarily reflect the views of BeInCrypto. BeInCrypto remains committed to transparent reporting and upholding the highest standards of journalism. Readers are advised to verify information independently and consult with a professional before making decisions based on this content.

Our Guest Op-Eds represent in-industry voices in the crypto and Web3 space. Have an opinion? Email
[email protected]
.
Our Guest Op-Eds represent in-industry voices in the crypto and Web3 space. Have an opinion? Email
[email protected]
.
READ FULL BIO
Sponsored Sponsored