After several hints, Waves is releasing its Decentralized Foreign Exchange system.
This system seeks to profit off the popularity of decentralized exchanges (DEX) with a crossover appeal to Forex traders. Will it catch on?
DeFi to DeFo
Waves has launched digital Foreign Exchange currency trading on its "hybrid" platform, Beincrypto has learned. The new system will be driven by stablecoins built on Waves Tech's Neutrino protocol. Each asset is pegged to its fiat equivalent, and all are backed by the USDN stablecoin, Waves says.
The first assets set for trading are: EURN (Euro), JPYN (Japanese Yen), CNYN (Chinese Yuan), RUBN (Russian Ruble), UAHN (Ukrainian Hryvnia), and NGNN (Nigerian Naira).
On Sept. 25, users voted to to create all five of these virtual currencies, aside from the Nigerian naira. The African nation's currency was added because of "great potential," according to Neutrino's Twitter.
Huge thanks to everyone who joined our vote on #DeFo assets! See the results below. We're launching DeFo next week with CNYN🇨🇳, RUBN🇷🇺, JPYN🇯🇵, UAHN🇺🇦 and EURN🇪🇺 available for trading, staking and instant swaps. pic.twitter.com/ZLfYmNrVDl

— Neutrino Protocol (@neutrino_proto) September 25, 2020
Some Time Coming
While the launch comes without direct prior announcement, DeFo has been in development for some time. Waves launched the USDN token, a US dollar-pegged token, on the neutrino protocol on January 28, 2020.
Later, it added the NSBT (Neutrino System Base Token), which has utility on its system. NSBT's value represents the backing ratio of assets in the system, that is, the amount of USDN in circulation versus the amount in reserves.
At the same time, NSBT is a governance token. Indeed, Waves users made use of its tokens when voting for which currencies would kickstart DeFo.
This week on #Waves –

– #DeFo is coming! Voting for the first assets has startedhttps://t.co/yjLnihsufe
– @FantomFDN partnership

Otherwise we're neck-deep into development, a lot of launches starting from the next week, but more on that tomorrow!

— Sasha Ivanov (@sasha35625) September 19, 2020
Other hints were floating around the internet. For a couple of weeks now, Sasha Ivanov, founder of Waves, has been tweeting that, "#DeFo is coming." In fact on Sept. 27, 2020, he said DeFo would launch the following week.
Economics or Tokenomics?
In order to make the experience similar to trading Forex, Waves had to guarantee liquidity and fair market prices. Waves claims it has an algorithm to maintain enough currency tokens. It also says it has a secure system of oracles to keep prices honest.
Waves will charge a 0.2% commission for Forex trades. Some of that money will go to token stakers, who, Waves says, can see returns of up to 20% annual percentage yield (APY). Since its inception, USDN staking has brought in about 10% – 20% APY already.
Users will also have the option to trade Forex on the Waves.Exchange for a standard 0.003 Waves fee ($0.00726), as they would with any other crypto asset.
The Waves exchange allows users to trade assets from different blockchains over the Waves network. Not only does it support the likes of BTC, LTC, ETH, and XMR, but it also allows users to create their own tokens for the price of one Waves.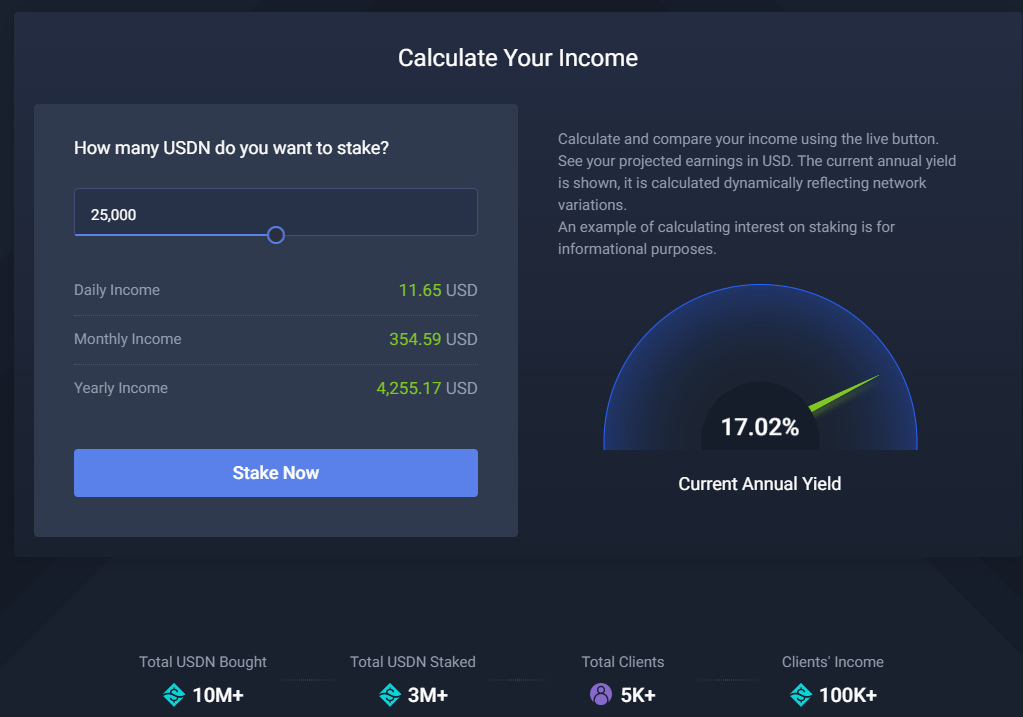 Old Markets, New World
Attempts have been made to break into traditional markets before. On Sept. 10, 2020, fintech firm Reinno launched a tokenized real estate market. Tokenized equities have been tried, but no clear winner has emerged in the struggle to buy tokenized stocks.
Throwing fiat currencies into the mix could be a bit of a disruption. The Forex market is estimated to exchange over $5 trillion in daily volume.
The protocol has had other uses of late. Waves also recently helped pilot a program for blockchain-secured remote voting in Russia.
While this is an exciting step for crypto, regulation may be an issue. Forex taxes were already tricky to calculate. Adding crypto, cross-chain transfers, and decentralization could be a nightmare.
Disclaimer
All the information contained on our website is published in good faith and for general information purposes only. Any action the reader takes upon the information found on our website is strictly at their own risk.