It has been an eventful series of events since it emerged that TRON Founder Justin Sun had bought the rights to a $4.57 million lunch with the Chairman and CEO of Berkshire Hathaway, Warren Buffett.
First, the lunch was
postponed due to ill health
on Sun's side. Then, after the men met, Buffett admitted that Sun had done nothing to change his stance on crypto. In fact, he went further to once again denounce Bitcoin as useless and also admitted that, contrary to what Sun said (
and his foundation backed up
), Buffett was not bullish on the industry and he
certainly did not own any Bitcoin
. Buffett even went as far as to suggest that he'd start his own crypto in order to prove how simplistic and invaluable it is. Now, Sun has responded to Buffett's assertions on CNBC. He has paid respect to Buffett and claimed the lunch was a big success, but he has also gone on to prove that Buffett does own Bitcoin and TRON (
TRX
) — and has provided the
wallet
addresses outlining the benefit of blockchain transparency in doing so.
TRX address: https://t.co/n7gg5SXCjM

— Justin Sun🌞 (@justinsuntron) February 25, 2020
Buffett Is No Crypto Investor
The finance magnate has long been vehemently opposed to Bitcoin, having once called it 'rat poison squared.' After his lunch with Sun, Buffett reasserted his view on Bitcoin that it does not do anything; he explained that cryptocurrencies do not produce, reproduce, or deliver anything — or even "mail you a cheque" — and that the only hope is that someone else will buy it off you for more money down the line. This appears to be the crux of why Buffett is not a cryptocurrency investor. However, Sun proves a lot of the value of Bitcoin in his tweet as he makes mention that he gifted Buffett the coins on his Samsung Galaxy Fold. He also expressed that the Bitcoin is now worth 20 percent more than when he gave it to Buffett.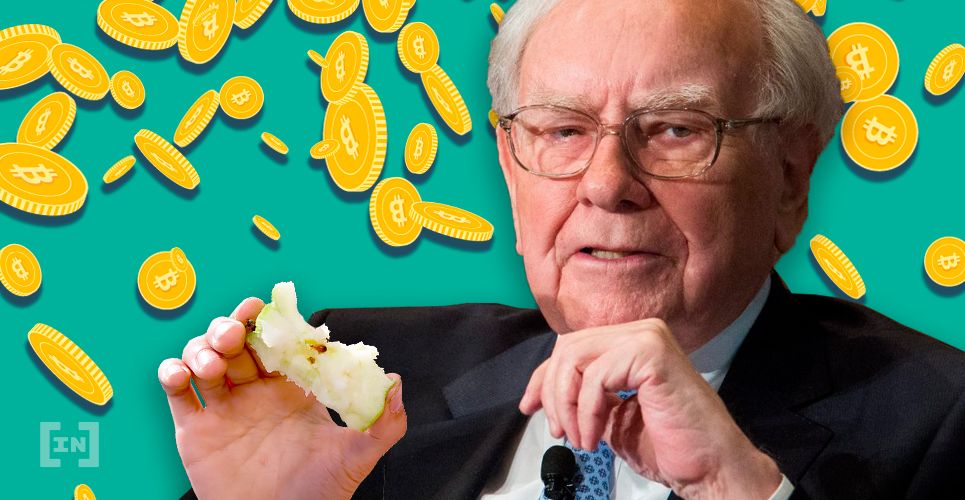 A Traditional Man
It is not that surprising that Buffett is not a fan of this new asset class as it does not fit many traditional molds. Buffett is 89 years old and certainly made his name and fortune investing in the most traditional of ways. In fact, his first investment in Apple — which he now prizes highly — was only in 2016. Buffett said 
he wished he bought Apple long before
he did: "I should have appreciated it earlier." [CNBC]
[jnews_block_28 second_title="Read More" header_type="heading_5″ number_post="4″ include_tag="86754,80924″]
It will remain to be seen if Bitcoin's entry into the market will be strong enough to change the face of investing and if this asset class will become well established — but it may well be too late for Buffett to have his mind changed.
Disclaimer
All the information contained on our website is published in good faith and for general information purposes only. Any action the reader takes upon the information found on our website is strictly at their own risk.