TradeStars, a blockchain-based fantasy sports gaming platform, expands exponentially and becomes one of the top P2E gaming platforms among fans for multiple reasons. Word-class athletes' fantasy stocks, 24*7 gaming zone, fiat deposits, F-NFTs & other exciting features never fail to grab enthusiastic fans to TradeStars.
Taking a dig at the market and the stats
Fantasy sports is one of the biggest industries standing upright with a robust foundation of an unimaginably vast and loyal fanbase.
Over time various evolving factors have contributed to strengthening this industry like technology, advanced platforms, and not to mention the Web3 movement.
The Allied Market Research's 2020 study on "Global Opportunity Analysis and Industry Forecast, 2021–2027" further highlights the exponential growth of the space through stats.
Besides such predicted scopes, this space had barely seen any smart innovation in the last five years.
Several fantasy sports gaming platforms experimented and brought blockchain technology into the space, allowing users greater transparency and earning opportunities.
However, advancements in this space have still been limited to only a few functionalities. Thus, TradeStars emerged.
How TradeStars cater to the fantasy sports gaming users?
TradeStars' approach to bringing the most innovative feature to address various challenges users face has helped the platform advance its game.
It's a time of transition, from Web2 to Web3. Considering this point, TradeStars ensures smooth onboarding and navigation of users, releasing relevant features or functionalities unique to TradeStars.
Fiat deposits
One of the most anticipated features among both the new and existing users is one of the recently released TradeStars features. Many users, to date, face the need for fiat deposit features to initiate funding wallets.
TradeStars won massive users' attention with fiat deposits as it helped many level up their trading game and enabled a smooth onboarding of new users.
24*7 gameplay system
It is one of the features unique to TradeStars that allows users to trade in different world-class athletes' fantasy stocks regardless of live matches.
Unlike other platforms, users can buy & sell fantasy stocks of players any time, during the LIVE games and even after it ends.
F-NFTs (fractional non-fungible tokens)
It is one of the crucial offerings from TradeStars that put more power in the hands of the users and enhance their trading experience. F-NFTs allow users to buy the tiniest fractions of tokenized fantasy stocks of players.
Users can purchase these fractionable NFTs and liquidate Smart Tokens.
F-NFTs swaps
It has remained one of the highly anticipated features of TradeStars as it allows users more significant opportunities to utilize their tokens.
Allowing more utility to F-NFTs, TradeStars enables users to swap/interchange these unique tokens inside the platform using the TradeStars utility token $TSX.
What's next?
Whereas users wait eagerly for the coming IPL season to trade in fantasy stocks of different players, TradeStars has announced the launch of DFS (Daily Fantasy Sports).
DFS refers to different types of online contests conducted daily or hourly where participants can make their teams from a pool of real-world professional athletes and earn points as they perform on the field.
Participants can also convert these points to real-world money.
The official launch date is still to be announced. Still, the community is highly anticipating this initiative as it will further enhance the transparency that TradeStars has promised since Day one.
It would allow easy access to any community shared resources and more.
Recently TradeStars has also witnessed the unlocking of several players in just seven days, the fastest ever on the platform.
Most of these players will participate in this IPL season, which gives TradeStars an extra point to be in fans' top choices for fantasy sports gaming platforms.
Bottom line
'One of A Kind Fantasy Game,' TradeStars is expanding remarkably with 128,000+ community members' support and a determined team who understand and cater to the needs of its incredibly loyal community.
TradeStars' native token, $TSX, also has various utilities, and, so far, six+ million $TSX have been staked on the platform, which is another testimony of TradeStars' consistent progress.
Learn more about TradeStars from here.
Disclaimer
All the information contained on our website is published in good faith and for general information purposes only. Any action the reader takes upon the information found on our website is strictly at their own risk.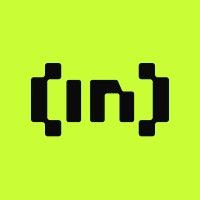 BeInCrypto Team comprises a diverse group of experienced journalists, analysts, and crypto enthusiasts dedicated to delivering the latest news, insights, and analyses in the...
BeInCrypto Team comprises a diverse group of experienced journalists, analysts, and crypto enthusiasts dedicated to delivering the latest news, insights, and analyses in the...
READ FULL BIO
Sponsored Sponsored