Web3 security companies are responsible for ensuring that blockchain-based platforms and applications are protected from cyber threats. These companies offer a variety of services, including smart contract auditing, security testing, and incident response. In this article, we will discuss some of the top Web3 security companies currently in the market. But first, a little background on Web3.
A Roadmap for Success
The success of Web3 is dependent upon pioneering solutions to the security issues posed by distinct application structures. For example, dApps in Web3 don't rely on Web 2.0 data layer. Instead, they use a blockchain, nodes, and digital contracts.
To update data, people can access an interface connected to network nodes. Users must sign off on these transactions with their personal keys, usually through a wallet. This model protects user control and privacy.
Additionally, blockchain transactions are open for everyone to see, and changes cannot be made once confirmed.
This scheme has security implications. The blockchain does not have to reply on trust, unlike Web2. But updating it to take care of safety issues is more arduous.
No Trust Needed
Users are in charge of their identities, but there are no go-betweens available for taking action against assaults or key breaches. Wallets may still drip out delicate information such as an Ethereum address – it's still software, and is rarely perfect.
Security concerns must be fairly weighed, but they should not stop the advancement of Web3. In fact, Web 2.0 adoption grew quickly in part due to a lack of security.
However, security in Web 2.0 is focuses on responding to incidents.
In Web3, where transactions are immutable once executed, it is essential to have mechanisms to ensure that valid transactions can take place in the first place. This ultimately implies a need for greater levels of prevention-oriented security.
Uncharted Territory
The way in which Web3 makes critical security design choices and deals with different incidents is currently unclear. With decentralization, there is no single person or entity responsible for resolving any security issues.
Most commonly used dApps do not verify or sign their API responses, leaving users' wallets vulnerable to data manipulation.
Given the lack of basic security measures used in most apps and the resulting difficulty in assessing a given app's trustworthiness, improved methods are needed to alert users of potential risks.
Yet, figuring out Web3 security can be tricky due to the need for new technology, developing processes, and a large user-base that needs to be safely onboarded at speeds they've come to expect.
One of the most promising developments is that security-focused Web3 projects are being built out in the open, and this openness could lead to groundbreaking solutions. With that, let's take a look at five Web3 security companies for 2023 and beyond.
Top 5 Web3 Security Companies
Immunefi
Immunefi is the leading bug bounty platform for smart contracts and DeFi projects, where security researchers can review code, disclose vulnerabilities, earn money, and help make cryptocurrency safer. Through bug bounties and comprehensive security services, Immunefi eliminates security risks. Immunefi has worked with SushiSwap, Synthetix and Chainlink and has active bounties with MakerDAO and ApeCoin.
Forta
OpenZeppelin founded Forta in 2021. It is now a trusted provider for apps like Compound, Lido, and MakerDAO. It is a decentralized network built on Ethereum and Polygon.
Forta's community-driven security network has successfully protected tens of billions of dollars in valuable assets from potential exploits thanks to a strong support base, numerous protocols, and individual users.
Quantstamp
Quantstamp is a blockchain security firm that has completed over 250 audits and secured more than $200 billion in value. Their mission is to increase the accessibility of blockchain technology by providing security and risk assessment services. Quantstamp's services include Layer 1 blockchain security for Ethereum and Solana, as well as smart contract-powered NFT and DeFi applications such as OpenSea and Maker.

If you want to learn more on how to securely generate leads in Web 3 proceed to this article

ChainSecurity
ChainSecurity, based in Switzerland, focuses on the protection of smart contracts. It provides both automated and manual auditing services for smart contracts built on Ethereum. Clients include PwC (PriceWaterhouseCoopers) and MakerDAO.
ConsenSys Diligence
In the blockchain industry, security is critical. Everyone needs a comprehensive smart contract audit service to launch and maintain their Ethereum blockchain applications. That's where ConsenSys Diligence comes in. They provide a comprehensive selection of security services, such as auditing of smart contracts, security testing, and incident response. Their team of professionals has a wealth of experience in blockchain technology. It has successfully collaborated with the likes of Gnosis and Kyber Network.
We've seen how Web3 security companies play a crucial role in ensuring the protection of blockchain-based platforms and applications from cyber threats. The security challenges posed by Web3's distinct application structures require pioneering solutions, which these companies provide through services such as smart contract auditing, security testing, and incident response.
As the adoption of Web3 continues to grow, it is essential to have robust security measures in place to safeguard against potential breaches and protect users' sensitive information.
The companies discussed in this article, such as Immunefi and Quantstamp, are among the best in the market and are leading the way in providing cutting-edge security solutions for Web3.
As the Web3 ecosystem continues to evolve, the need for effective security measures will only become more critical, and these companies will continue to play a vital role in ensuring the safety and integrity of Web3-based platforms and applications.
Disclaimer
Following the Trust Project guidelines, this feature article presents opinions and perspectives from industry experts or individuals. BeInCrypto is dedicated to transparent reporting, but the views expressed in this article do not necessarily reflect those of BeInCrypto or its staff. Readers should verify information independently and consult with a professional before making decisions based on this content.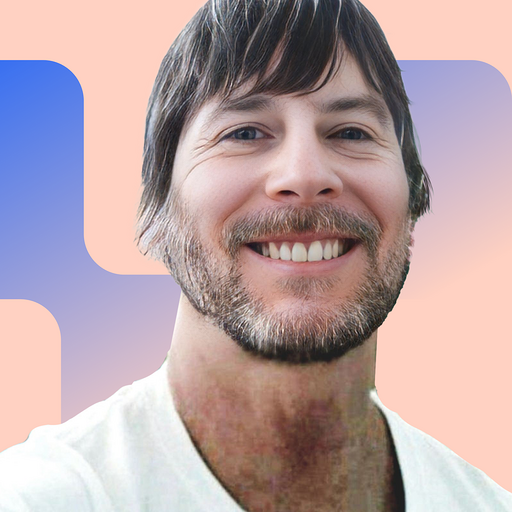 READ FULL BIO
Sponsored Sponsored