For industry outsiders, the crypto world might look like a tech-bro's paradise. However, these 3 online collectives are disrupting the male dominated industry.
The crypto space is no longer a boys club. That is the message of dozens of new Web3 communities.  
Statistically speaking this is true. While the ratio of men to women in the industry is still higher, the gap is closing. According to a BlockFi survey released earlier this month, 1-in-3 women plan to buy crypto in 2022. Moreover, of the women polled 24% of women own crypto and 92% said they at least heard of crypto.
Crypto Concerns
However, the concerning statistics of the poll reveal there is still work ahead. 80% of polled women find crypto confusing and 72% say it is too risky for an investment. There is a correlation. A lack of education and understanding around decentralized finance leads to the assumption that crypto is "too risky".
This data also suggests that the only thing known about crypto is from a gains, investment perspective. In reality, women could be using crypto's variety of utilities outside of investment which bring greater digital freedom and creativity.
Not to fear! There are communities popping up left and right with the goal to meet this need. These are the top 3 upcoming women-focused collectives to watch out for in the space. #women-in-crypto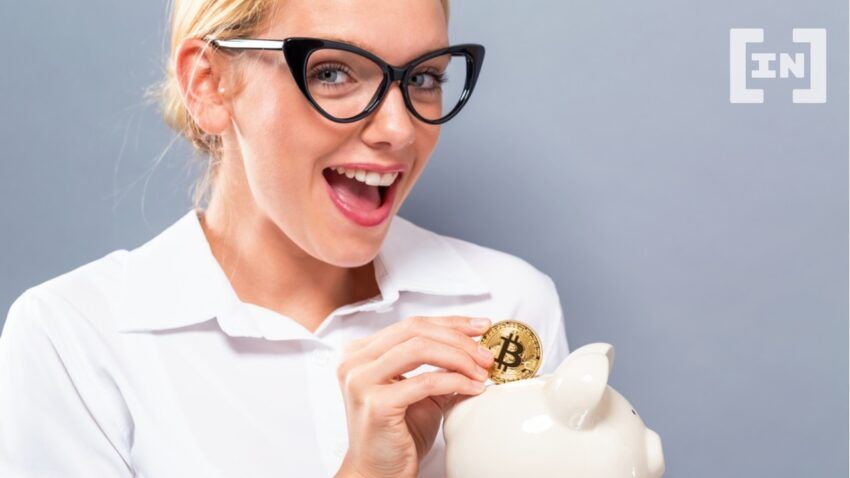 BoysClub
A play on the trope that crypto is a "boys club", this community is taking back the phrase. In a big way too.
"Boys Club is a social club working to onboard the next 1M women and non-binary individuals to web3. We do that primarily through IRL events, online curriculum, a product incubator and through our big group chat. Boys Club is in the process of becoming a DAO – it will be a community-owned club."
The founders told BeInCrypto that the thought was of "low-key" dinner parties for Web3-related conversations. 
Since then "it snowballed into a global community working to help womxn find the opportunity for themselves in this world. We've been featured in Fast Company, Vox, Bankless and The Information. The name is a wink and a nod to the boys clubs of times past."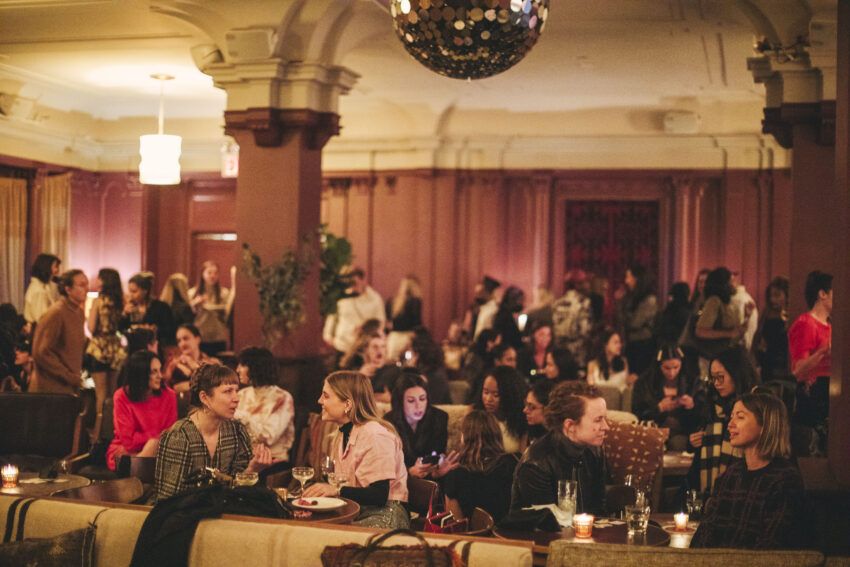 The leading ladies said they have guys involved but they should follow some guidelines. Primarily "don't ask what you can extract from our community. Instead ask what you can give away" and "do more listening than talking."
Their strategy: Learning is key! "We are big believers in the power of learning in community. Our IRL events are designed to spark a curiosity about web3. We showcase incredible work from other women in web3, which create community bonding moments. Our online content and community is an extension of the feeling from those events. We provide safe spaces to ask any question, or go deeper on a particular topic."
An inspiration: "Evin McMullen from Disco.xyz is our queen. She is such an inspiration to us all in her drive, mission and infectious kindness and generosity."
A bit of advice: "You don't have to understand everything that's happening in web3 and crypto in order to participate."
Surge
The next collective takes its name from the power of a surge, "a sudden powerful forward or upward movement". Talk about manifesting!
"To us, this represents an equalizer force, balancing the gender representation within Web3 and making it accessible for women around the globe," Surge founders told BeinCrypto.
For Surge community members, building a diverse space is key. It contributes to a flip in the status quo of the industry. 
"Surge's discord community is women and non-binary-centric, with approximately 83% (6,828 of 8,251 total members) female or non-binary members as of March 17th. We're thrilled that our community, in a space where it's traditionally the opposite, is women and non-binary-centric in mission, composition, and leadership."
Moreover, Surge has a large international community and Spanish-speaking base which not only makes them gender-diverse but ethnically diverse.
#GOALS: Surge's primary mission is to educate and secure Women's place in Web3. "In practice, that means creating beginner and mid-level content written by women and for women that are interested in learning about blockchain technology and its applications. Our newest, and now primary initiative is building out the Surge NFT Passport for further education and inclusion initiatives."
Words to the wise: "We know the language around crypto is intimidating and the lingo can often feel like a gated community. Don't let this discourage you! There are tons of available resources out there equipped to give a beginner the tools needed to enter the space. The possibilities are endless. Find a community you like and get involved!"
Inspo:  Too many to count! "Alisha.eth was super influential as we started, guiding us into the space and providing support and encouragement. Sabina Beleuz has an inspiring journey on investment and the legal end of DAOs". Also mentioned were Kinjal Shah and  Lily Wu for investment guidance.
World of Women (WoW)
With nearly 190k followers on Twitter the World of Women (WoW) is literally creating a new galaxy for women in Web3. Initially this collective focused on female empowerment and inspiration through NFTs.
"We love welcoming people into the NFT space and creating a supportive environment for everyone – from new community members and collectors to emerging artists and NFT enthusiasts."
However, World of Women expanded their digital presence even further through a $25million collaboration with the Sandbox. This will include a series of interactive experiences. These will occur through World of Women 3D interoperable Avatars, a WoW Museum, the WoW University for general Web3 proficiency,  and the WoW Academy for projects and artists to get started in the space. 
Vision: WoW told BeInCrypto, the future of the metaverse is a co-inhabited, diverse space. "In the end, what is a metaverse besides a virtual world for us to inhabit together? NFTs have been predominantly male with ~95% of revenue accruing to male collectors last year. We want to build experiences that will attract women. We believe finding other passionate female creators and giving them the tools and resources to explore their creativity gives us the best chance to realize this burgeoning technology's full potential."
Big Fans: Recently, this collective attracted the attention of huge celebrities such as Reese Witherspoon and Eva Longoria. Both actresses changed their profile photos on Twitter to their WoW NFT avatars. Canadian global accounting company KPMG bought a WoW NFT for $73,000.
Empowerment Spotlight: The collective actively highlights the work of women all around the world. From well known artists, to those just beginning in their walk. The visibility they provide is critical.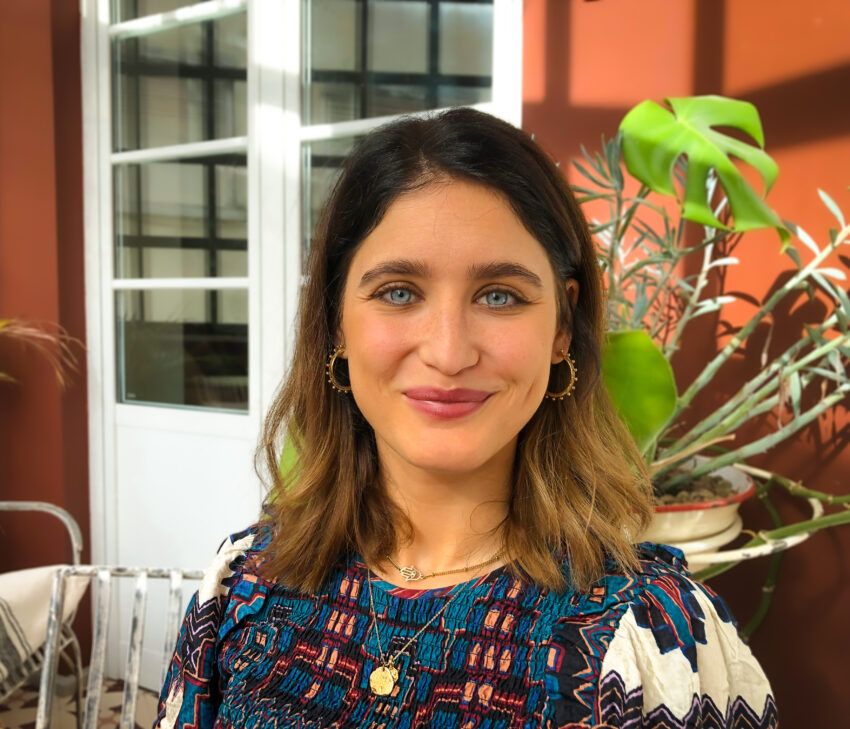 Find a Community
These are only three of a flurry of new online communities popping up in the decentralized space ready to change the future.
While these communities certainly focus on women's empowerment in Web3 and crypto, everyone has a place. The collectives mentioned above have community members from all backgrounds. A key part of the message is that the future of the space is diverse and that starts now! 
Got something to say about women in crypto, or anything else? Write to us or join the discussion in our Telegram channel. You can also catch us on Tik Tok, Facebook, or Twitter.
Disclaimer
All the information contained on our website is published in good faith and for general information purposes only. Any action the reader takes upon the information found on our website is strictly at their own risk.