The Christmas season finds most investors in a blind panic over the cryptocurrency bear market, miners beginning to shut down due to profitability deficits, and everyone remotely affiliated with crypto in a general state of unease — most would say that cryptocurrency is in a bad place.
The staggering losses of the
2018 bear market
continue to stun everyone as the prices have continued to sink. Initial Coin Offerings (ICOs) have been outed for the frauds that 90 percent of them were. Regulatory issues are piling up, as lawmakers finally address the '
cryptocurrency problem
' while infighting at the exchange and token level is rampant. Most opponents of blockchain are reveling in this apparent disaster. The general public is confused — however, a small group of types and
distributed ledger technology
(DLT) innovators are watching with interest and continuing their mission of making the world a better place through blockchain technology. One such trailblazer put out an interesting comparison in a Twitter post on Christmas Eve, sharing his observation that some of the top tech companies on
the NASDAQ
have also plummeted from their all-time highs.
This is not ICOs, this is NASDAQ % drop from ATHs. Scam? 😅😂

GOPRO -95%
FIT -92%
LC -91%
SNAP -83%
P -80%
ZNGA -77%
HIVE -73%
TRUE -66%
TWTR -63%
SONO -60%
DBX -57%
Z -57%
PS -50%
FTCH -49%
PSTG -48%
SPOT -48%
BOX -46%
DOCU -45%
SVMK -45%
FB -42%

— Ivan on Tech (@IvanOnTech) December 24, 2018
Ivan, who goes by the Twitter handle 'Ivan on Tech,' cites examples such as GoPro down 95 percent, FitBit down 92 percent, Pandora down 80 percent, and even Snapchat down 83 percent. These are not obscure companies with questionable to non-existent products or services. The list is not even confined to products, as LendingClub made the list too, with a 91 percent drop in value from its highest point.
The Tech is Real
It is indeed an interesting comparison. One particular thing to note is the fact that these drops have occurred without the added pressure of analysts screaming that the end of the retail tech market is at hand. Cryptocurrencies, on the other hand, have existed in a perpetual underdog state for the ten years that blockchain technology has existed. For those of us who are not already there, this likening gives us the opportunity to view blockchain technology and its future potential on an entirely different plane than the market caps, token pricing, and volume that has been the object of obsession for over a year now. It reminds us that blockchain tech is a valid, but growing industry. It was an industry that was created to fill a need and that need has not dissipated. Born out of frustration with traditional, government managed fiat money, and a deep desire for financial
anonymity and autonomy
, cryptocurrency still meets that need. Other platforms are optimizing sharding, which is basically a creative way to organize data, to make their platforms more manageable. This reduces the workload on the entire network, leading to faster speeds and greater flexibility. Ethereum (ETH) and newcomer Zilliqa (ZIL) are exploring sharding as an option. New technology like Ripple (XRP) and the
Bitcoin Lightning Network
are constantly being updated and improved upon to address scalability issues like transaction speeds, fee schedules, and exchange incompatibilities.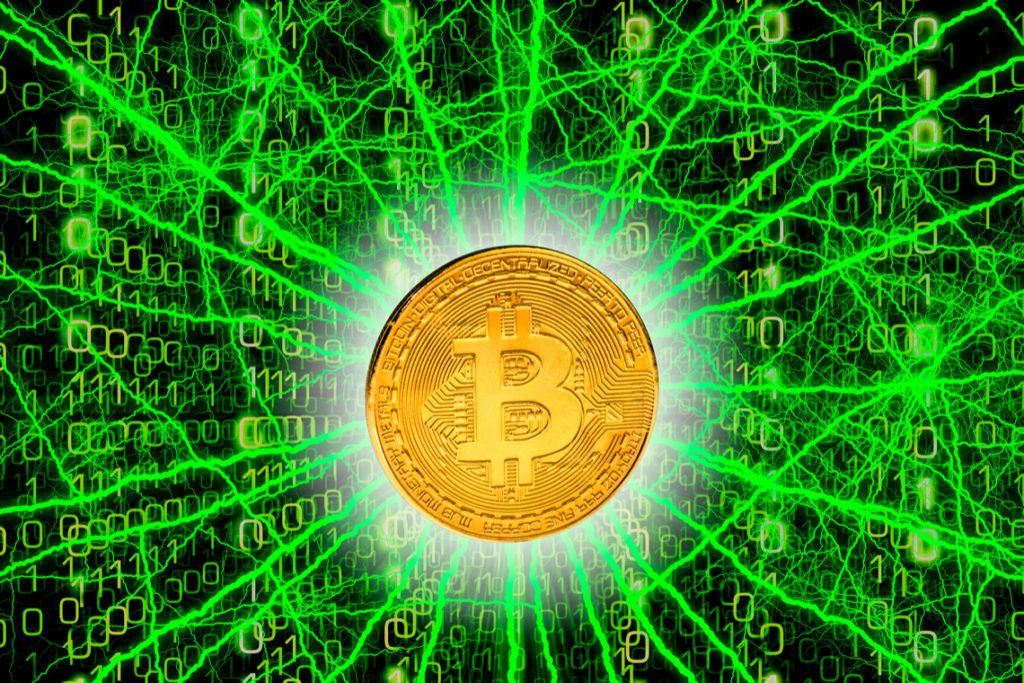 A Continuing Revolution
The past ten years have brought about an entirely different utilization of blockchain in the form of decentralized applications (dApps) on the Ethereum platform. DApps offer business an entirely new way of managing operations, distribution, and finances. They include some of the very best parts of blockchain technology. Like cryptocurrency, dApps provide immutability, decentralization, and scalability. Particularly with use cases such as the challenges facing
the IoT industry
, and the surging global sharing economy, dApps offer real solutions which were previously unavailable. Blockchain has the potential to change the world. Other revolutionary changes coming to blockchain include network cross-communication technology and interoperability, DAG structures, and natural language compatibility within smart contracts. As industry leaders continue to ignore the unreliable and profit-based markets, choosing instead to focus on developing technology that meets the needs of the global population, it is clear that the future looks bright for blockchain technology.
Do you think this Christmas will bring the beginning of a revitalization of the crypto market? Let us know in the comments below! 
Disclaimer
All the information contained on our website is published in good faith and for general information purposes only. Any action the reader takes upon the information found on our website is strictly at their own risk.