The Bitcoin mainnet now has over 12,000 lightning channels, 1,800 nodes, and a total capacity of 450 bitcoins. What this means is that
node
and channel operators have committed in total 450 bitcoins to the Lightning Network. This is a more than 100x increase in capacity over that in February.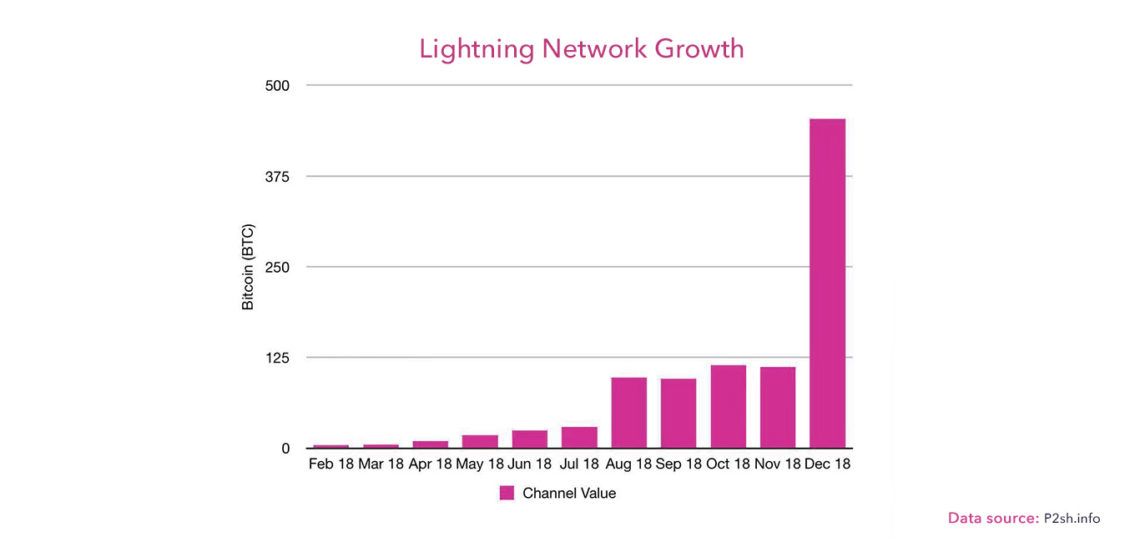 What is the Lightning Network?
Lightning Network is a separate layer on top of a blockchain that acts as a payment protocol. While the lightning network has often been associated with Bitcoin, it can be implemented on top of other blockchains – for example, the Litecoin blockchain also has a Lightning layer. The Lightning Network's purpose is to enable quick transactions between participating nodes and is considered a solution to Bitcoin's scalability issue. The whole network is a peer-to-peer system comprised of a multitude of bidirectional payment channels. For example, if you open a channel with your store around the corner, you can now send between yourselves bitcoins without over-loading the Bitcoin network. The final settlement then occurs on the
Bitcoin
blockchain, which acts as an arbiter for participants of the Lightning Network. The beauty of the Lightning Network is that it enables micropayments for day-to-day purchases. On top of that, transactions are not traceable by external parties, since these occur in direct payment channels. Furthermore, the nature of the Lightning Network allows for developing tools for atomic swaps of different digital currencies between users. The ugly of the Lightning Network is that if at any time a party drops a channel, their counterparty also loses the connection and will have to settle transactions directly on the blockchain. Also, there have been concerns from some members of the crypto community that Lightning wasn't entirely decentralized, but looks like a hub-and-spoke system.
Lightning Network ⚡️ is totally not turning into a hub-n-spoke topology just like we were told would not happen, right guys? /s pic.twitter.com/PV5lPXWqQF

— David Shares (@DavidShares) July 30, 2018
Looking now at the network, there still are some concentration points, but it looks much more distributed.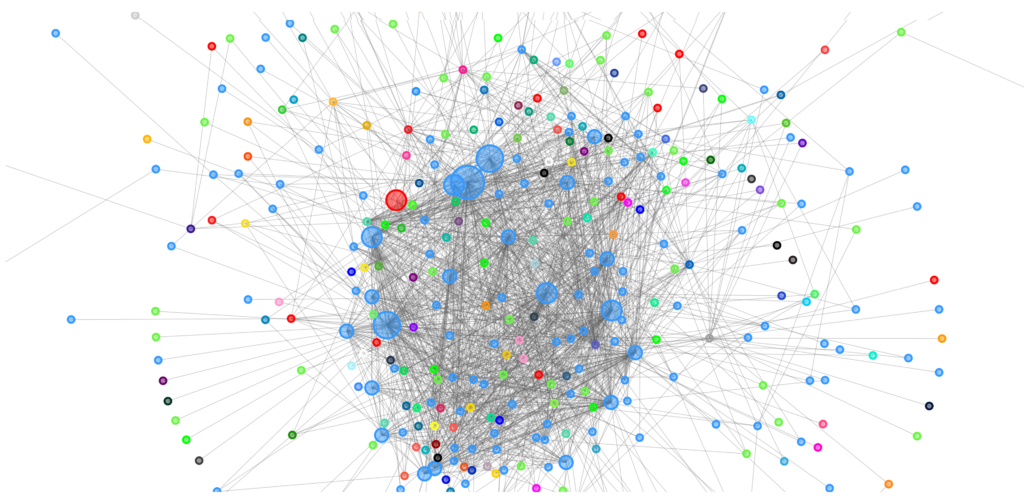 Why is this important?
Upon further inspection, we can see that the capacity of the Lightning Network has jumped to 450 BTC at the end of November. The increase can be attributed to an increase in capacity per channel and an increase in channels from around 9,000 to over 12,000. This means more people are joining the network. Why and how?

There are already many guides on setting up a Lightning node on the internet and as the network gains attention, more people want to try it out. Besides this, there are companies that sell Lightning nodes in a beautiful box for anyone to install in their home or office. Over the past weeks, there has been an increase in Twitter posts from customers, receiving their Lightning nodes. [bctt tweet="The Lightning Network could be one of the key factors that will push Bitcoin into mainstream adoption. " username="beincrypto"] The Lightning Network could be one of the key factors that will push Bitcoin into mainstream adoption. It offers flexibility to the end-user on spending his digital currencies and doesn't overload the main network. The tools available right now are still in development and Lightning is still far from being ready-to-use by the average person; however, this kind of progress is not one to be ignored.
What do you think? Is Lightning one of the answers to mainstream adoption of cryptocurrencies? Tell us in the comments below! 
---
Image courtesy of Twitter, Graph Indexplorer, Bitcoinvisuals.
Disclaimer
All the information contained on our website is published in good faith and for general information purposes only. Any action the reader takes upon the information found on our website is strictly at their own risk.