Canadian musician Grimes sold a collection of non-fungible token (NFT) art for $6 million over the weekend.
The collection of NFT art pieces, called WarNymph Collection Vol 1., is based around the "WarNymph" avatar Grimes created for herself. This avatar came about with the release of her fifth album this past year, "Miss Anthropocene." 
The collection, made in collaboration with her brother Mac Boucher, contains 10 different pieces. Although most of the pieces are still images, three are animations set to unreleased and exclusive tracks from Grimes.
Grimes, AKA Claire Boucher, is a Canadian musician and graphic artist. She is also currently the girlfriend of Tesla CEO Elon Musk, with whom she had a child last year. 
Grimes said her intentions with the WarNymph project were to "explore the fluidity of identity in the virtual age: the ability to create, augment, and splinter ourselves into unlimited avatars, create boundless worlds, and build rich, complex lore."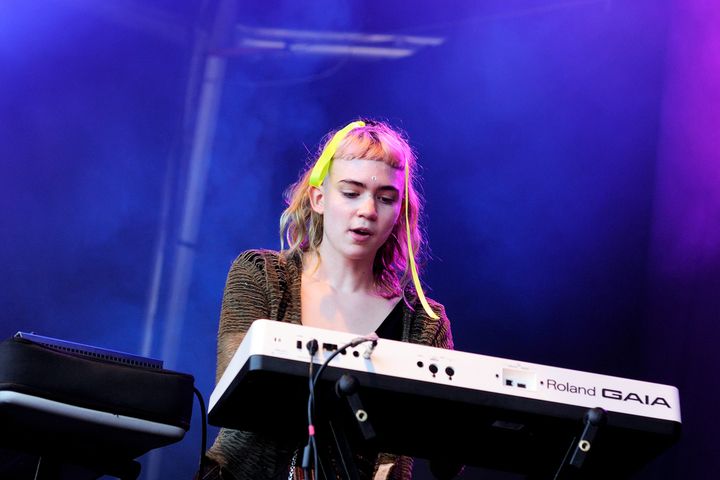 NFT Market Boom
The collection was sold in partnership with NFT platform Nifty Gateway, which is owned by the Winklevoss twins. Nine of the pieces sold within 20 minutes on Sunday, while the tenth sold on March 1. for a high bid of $388,938. Apparently, some of these limited editions are already for sale on secondary markets.
Non-fungible tokens (NFTs) are cryptographically secured collectibles, which have become a popular medium for digital art. Their increasing popularity has also contributed to the increasing adoption of the platform they are largely exchanged on — Ethereum.
According to a report from Nonfungible.com, the NFT market grew by 299% in 2020 and is now valued at nearly $250 million. 
Having a 'Moment'
Although mentioned as a popular vehicle for digital art, a broader approach to NFTs is also taking shape. Last week, YouTuber Logan Paul made highlights of himself unboxing first-generation Pokémon cards for auction. He repackaged these moments as NFTs and they promptly sold out.
Recently, the NBA launched Top Shot, which it calls a platform for "officially licensed digital collectibles." Top Shot features sales of its own "Moments," which include basketball highlights, each with a unique NFT. NBA Top Shot achieved sales of $16 million on Feb. 20.
Disclaimer
BeInCrypto has reached out to company or individual involved in the story to get an official statement about the recent developments, but it has yet to hear back.