Looking to invest in Ethereum (ETH) but not sure where to hold your funds? Well, you have come to the right place. Our definitive and regularly updated list of the best Ethereum wallets will help you securely store your ether without worries.
Ethereum (ETH) is currently the third most popular digital asset according to its market capitalization, sitting just behind Ripple (XRP). Being a distributed computing platform,
Ethereum is more than just a simple cryptocurrency,
allowing smart-contracts to be executed and run on the Ethereum Virtual Machine (EVM), leading to truly decentralized applications. As a cryptocurrency, Ethereum (ETH) is fast, cheap and extremely secure, making it a suitable alternative to Bitcoin. When it comes to storing your digital assets,
security
and top-end features are absolutely essential. Currently, Ethereum (ETH) wallets can be separated into four main classes; hardware, software, mobile wallets, and web-based wallets. Let's take a look at our picks for the top Ethereum wallets for 2019 and beyond!
Note: The content of this article is provided for informational purposes only. BeInCrypto is independent and has no relationship with any of the provided products or services described below.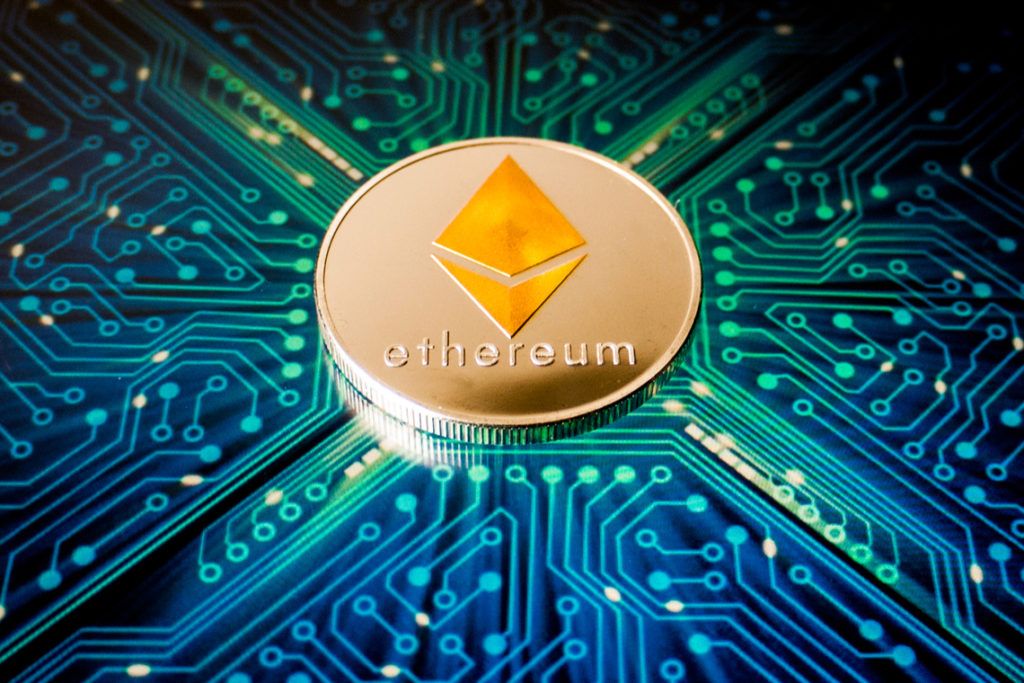 Ledger Nano S
When it comes to hardware wallets, the Ledger Nano S has quickly managed to capture a majority share of the market due to its small form-factor, ease of use, and excellent support for both old and new digital assets. The Ledger Nano S is arguably one of the most secure hardware wallets available, featuring a physically isolated secure chip responsible for keeping your private keys protected from any unauthorized access. All transactions are signed within the secure chip, ensuring that your private keys never leave the device, with even compromised computers being unable to access its contents. The Nano S also features two-factor authentication, pin security, and recovery seed access for additional layers of protection. Although the Ledger Nano S is not the best for absolute beginners, its combination of robust design, features, security, and low price make it a worthy addition to this list.
Note: You will need to install the Ethereum app to your device to manage your ETH.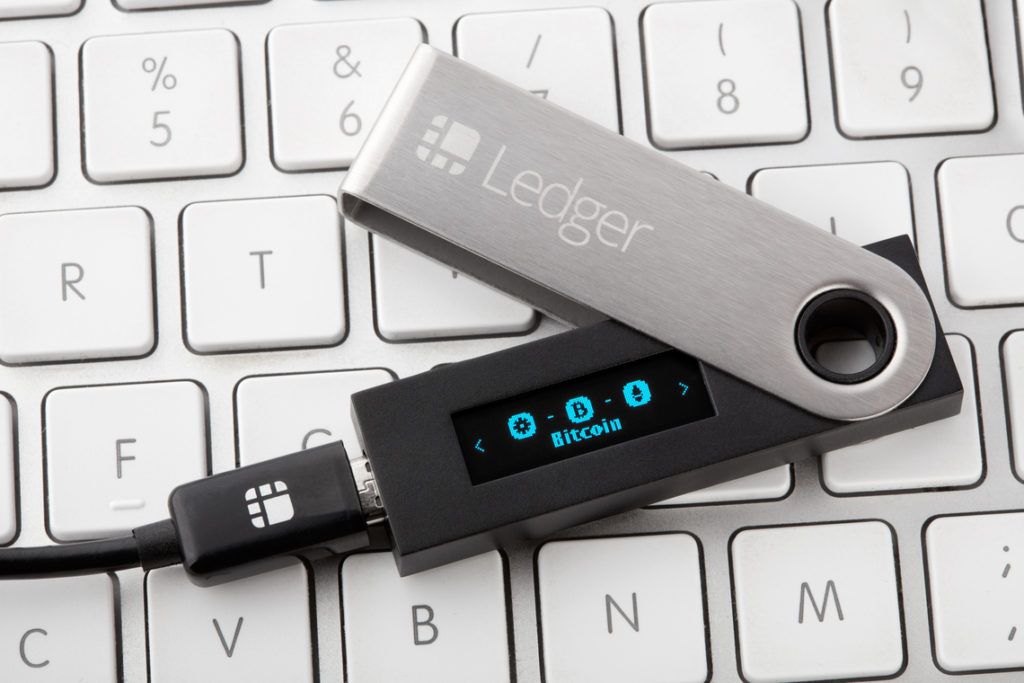 Trezor
Like most multi-asset hardware wallets, the Trezor initially started out life just supporting Bitcoin (BTC). However, like the Ledger Nano S, Trezor wallets now supports almost all major cryptos. It is currently compatible with almost 700 assets, including ETH, BTC, USDT and hundreds of ERC20 tokens. The Trezor
wallet
allows you to store your entire portfolio offline, protecting it from the risks associated with some software and web wallets. The wallet features top-end encryption and uses the BIP39 standard to generate passphrases, making recovery a simple procedure if you ever lose your Trezor. The company behind Trezor,
Satoshi
Labs, has thought of everything when it comes to security. Trezors are protected from every currently conceivable attack vector, with bootloader verification, pin-code protection, and even an ultrasound hardware seal in place to protect your portfolio.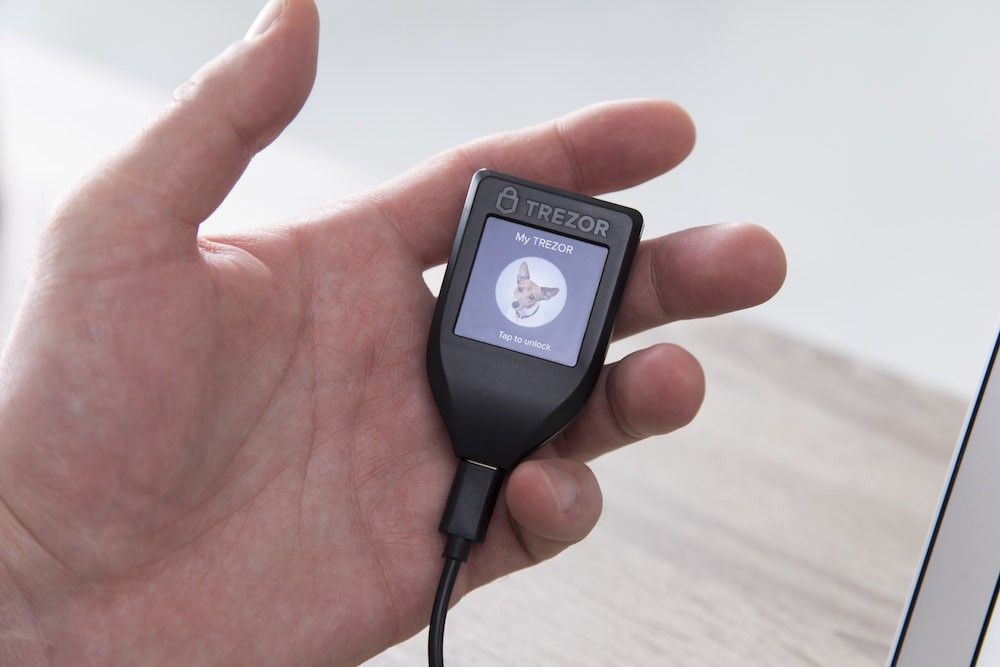 KeepKey
Despite being one of the first hardware wallets to support Ethereum, KeepKey has not received the same popularity that the Trezor and Ledger have enjoyed. However, while the KeepKey is certainly not the first choice for experts or highly experienced crypto holders, it is perfectly suited for those just beginning to dabble with Ethereum. Featuring a large 3.12-inch screen and one of the simpler user interfaces, the KeepKey is one of the easier to use options on this list. The large screen does make the device significantly larger than most other hardware wallets, but not so large that it isn't portable.
Note: If you are planning on storing a large variety of crypto-assets, the KeepKey probably isn't your best bet, as it supports far fewer digital assets than the Ledger or Trezor.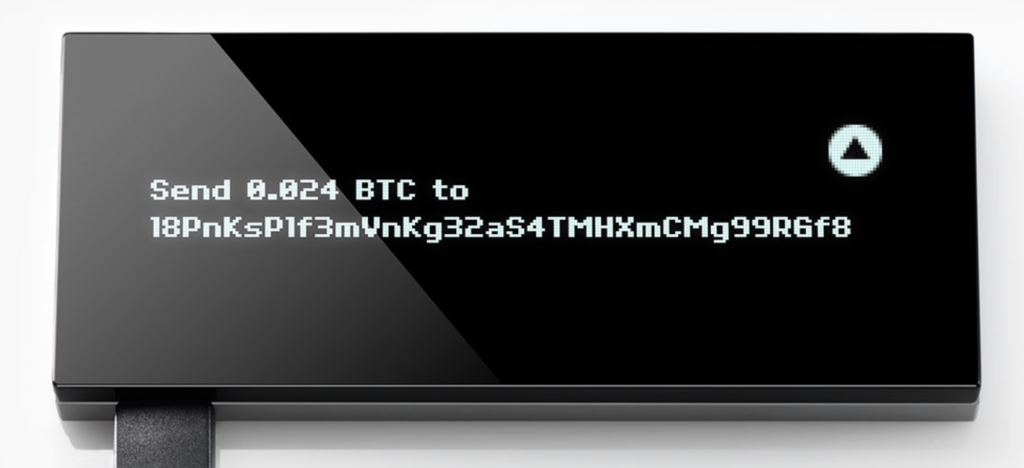 MetaMask
Generally considered to be one of the most secure fully featured wallets for Ethereum (ETH), MetaMask is also one of the most popular, with over 1 million active users. When creating an account in
MetaMask
, everything is handled locally, ensuring that none of your personal data is ever exposed to the internet. MetaMask also encrypts your private keys, rendering them useless in case of theft. MetaMask is provided is an extension for Chrome or Firefox, or can be found included with the recently released Brave browser. Unlike many of the other wallets on this list, MetaMask doesn't just store your ETH, it also allows you to access the entire Ethereum
DApp ecosystem
. Through MetaMask, you can interest with smart-contracts and run Ethereum DApps in your browser, without being required to operate a full
node
.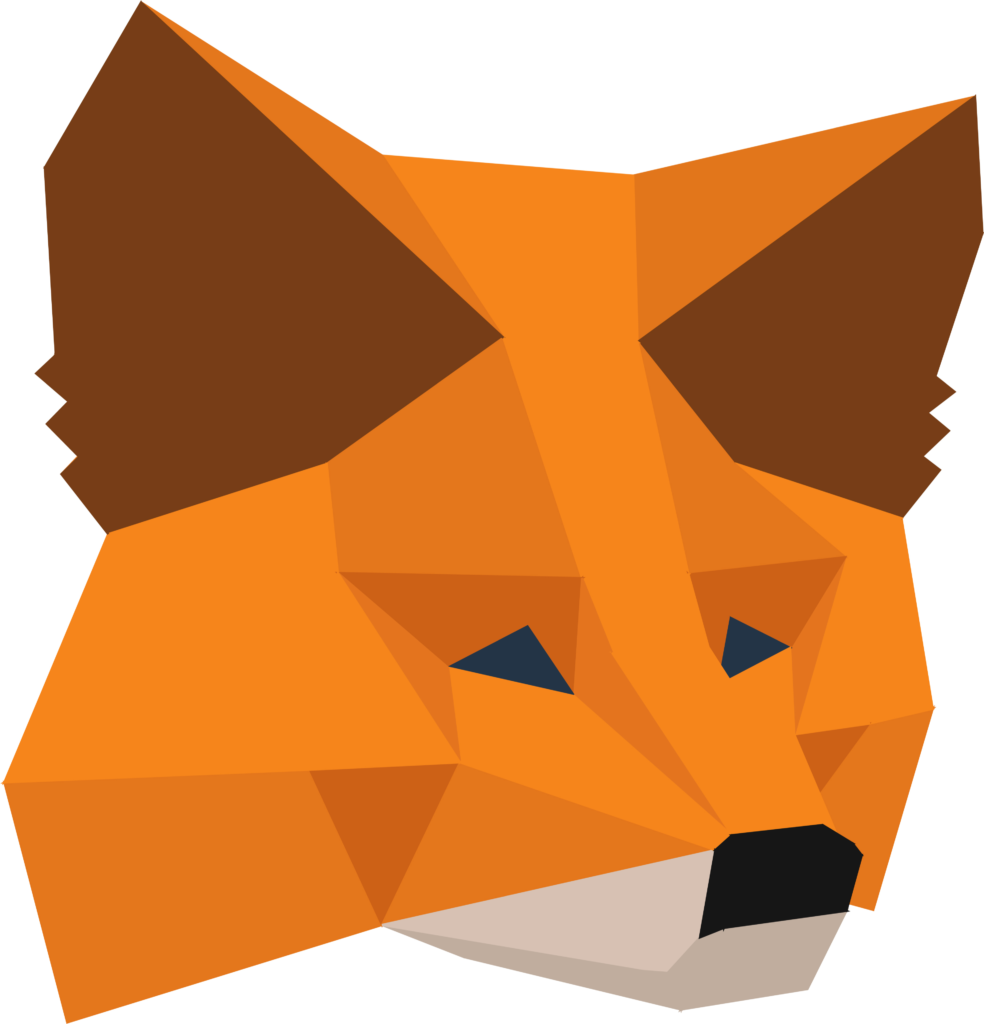 Mist
Mist was created by the same team that created Ethereum and is considered to be the official Ethereum (ETH) wallet. The mist wallet is available for several operating systems, including Windows, and MacOS, but as of yet lacks mobile support. Unlike some of the other entries on this list, Mist offers both single-user and multi-signature wallets, giving you the ability to require multiple signatures to authorize a transaction if needed. Mist also allows users to run a full-node, a process which requires significantly more computer resources than simply running a local wallet. Mist also allows you to use the Ethereum test network, allowing you to get a feel of how the Ethereum network operates before you begin spending real ether. Mist was also the first Ethereum DApp browser ever released, allowing you to search for and use Ethereum DApps within the program.
BRD
Formerly known as BREAD, the BRD wallet has quickly risen the ranks to become one of the most popular mobile wallets, with over 100,000 users worldwide. BRD is a simple to use wallet that does not require any registration details, simply download the app from the Google Play or App Store, install and create your account. BRD is also one of the few wallets that offer dedicated support for their product, perfect for those just getting started in crypto. The BRD wallet was designed to be simple and intuitive to use, with no technical knowledge relating to blockchain or cryptocurrencies required to use it to its fullest potential. But don't let its simplicity fool you, BRD uses industry-leading hardware encryption to protect your funds. BRD also includes several other useful features that make it stand out from the crowd, including built-in exchange functionality, allowing Ethereum and dozens of ERC20 tokens to be readily exchanged.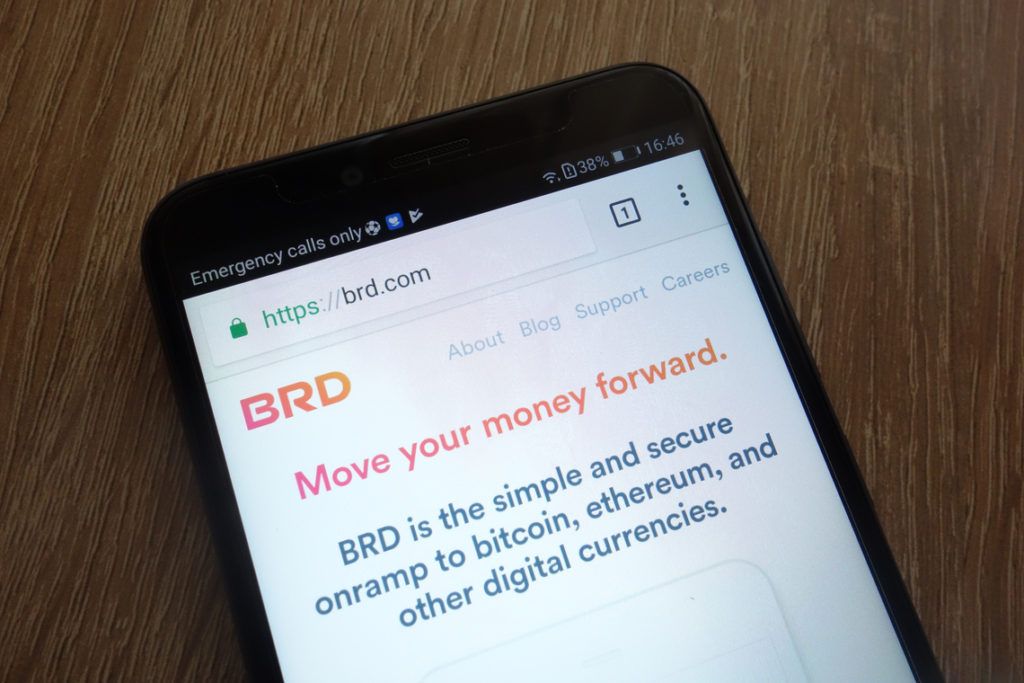 Coinomi
The second mobile wallet on our list is Coinomi, a lightweight wallet that lets you securely manage and trade over 500 different digital assets, including Ethereum (ETH), Bitcoin (BTC) and over 100 other blockchains — a number Coinomi claims is the largest on the market. Coinomi is also the longest standing multi-asset mobile wallet on this list, launched back in 2014, with plans to launch a mobile version soon. Unlike most of the other entries on this list, Coinomi features support for every ERC20 there is, allowing you add ERC20 tokens yourself if not already supported. The app also has partnerships with both ShapeShift and Changelly, two simplified trading platforms that allow you to quickly convert your altcoins. Besides the hardware wallets, Coinomi is also one of the most private ETH wallets, promising never to link your identity, or transactions or anything to you, it even anonymizes your IP address when connecting to the servers.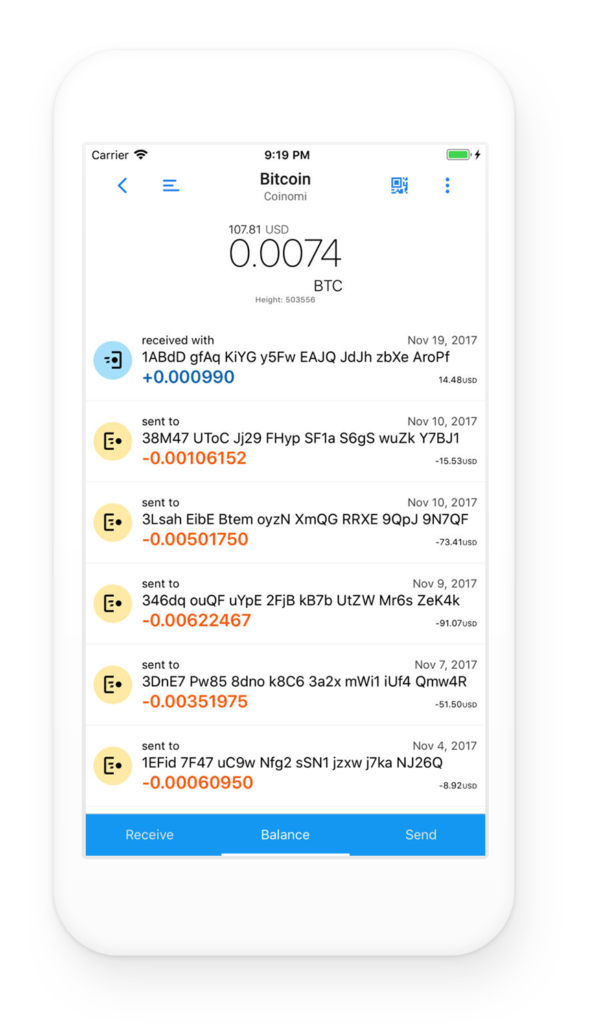 Jaxx Liberty
One of the newer entries to the Ethereum (ETH) wallet game is Jaxx Liberty, a multi-platform wallet that allows you to sync your
crypto wallet
across multiple devices. Despite now being available on several platforms, Jaxx was initially built for mobile devices, and that is where it finds the majority of its users. The app interface is sleek, well designed and extremely intuitive, making navigation and use fairly straightforward. Jaxx Liberty currently features support for over 85 digital assets, including Ethereum (ETH), Bitcoin (BTC), Bitcore (BTX) and ZCash (ZEC) and includes in-built exchange functionality provided by
ShapeShift
. The security offered by Jaxx Liberty is on-par with most high-end mobile wallets, offering device-side encryption of your private keys. However, a lack of two-factor authentication and multi-signature support makes Jaxx unsuitable for storing large amounts.
Note: The mobile version of Jaxx Liberty is one of the largest mobile wallets around, consuming over 700Mb of disk space when installed.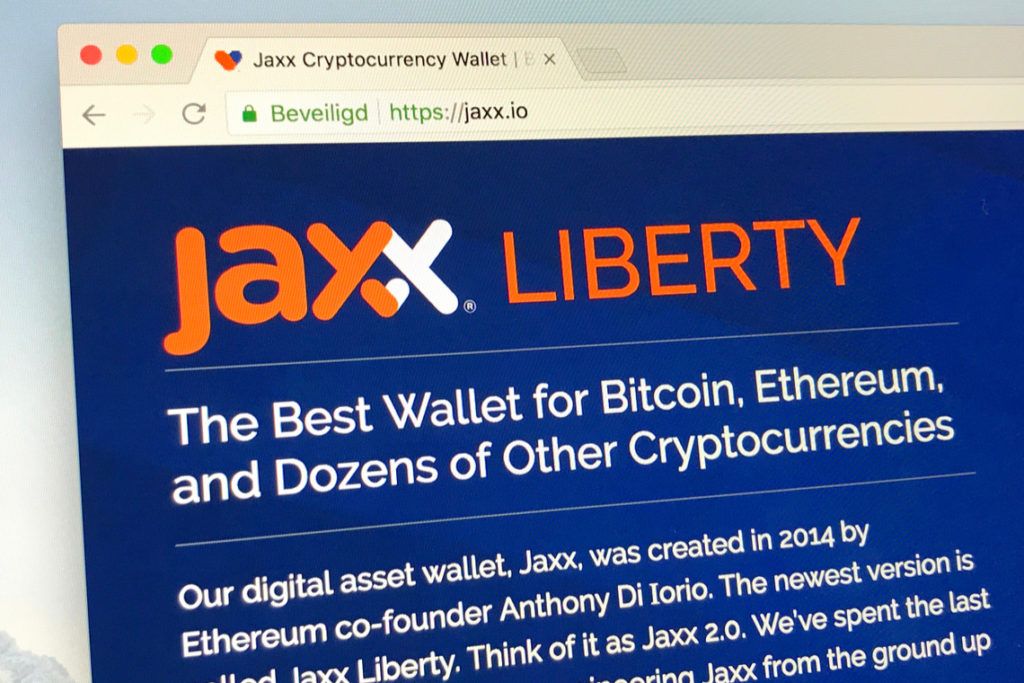 imToken Wallet
The imToken Wallet is considered to be the most popular Ethereum (ETH) wallet in use today, having recently surpassed 6 million installations, with over 400,000 active users daily. imToken is so popular in fact, that transactions made through the app account for around 10 percent of all Ethereum transactions in general. imtoken is a multi-chain wallet with support for ETH and all ERC-20 tokens and recently began supporting both BTC and EOS. The wallet also has support for digital collectibles such as cryptokitties and a variety of other ERC721 tokens. The imToken wallet is the only wallet on this list to offer DApp browsing, allowing you to search for and interact with DApps directly on your mobile device. imToken is also one of the very few to support the Ethereum Name Service (ENS), allowing you to replace your long ETH address with a much simpler name.
MyEtherWallet
Last, but certainly not least, is MyEtherWallet — a web interface for your Ethereum (ETH) wallet. MyEtherWallet allows you to create an
Ethereum wallet
in a variety of formats directly on your computer, giving you full access to your private keys — something that most web wallets do not. MyEtherWallet uses a web interface that is very simple to use, allowing you to account your account in a variety of formats, including Jaxx, imToken, Mist and MetaMask etc. MyEtherWallet can also be integrated with the Ledger and Trezor hardware wallets if you prefer this over the Ethereum ledger app. MyEtherWallet is one of the simpler wallets on this list, making it suitable for casual crypto users. MEW only supports Ethereum and ERC20 tokens, so if you are looking for a multi-asset wallet, you will need to look elsewhere. MEW also has a useful in-built exchange feature powered by the
Kyber
network, allowing you to quickly swap your ETH and ERC20 tokens for other assets such as BTC.
Note: While simple to use, the MEW exchange tool rarely offers the best rates. Unless speed is your primary concern, you may be better served to exchange your funds on a dedicated platform such as Binance. 
Think another wallet deserves to be added to the list? Are there any web wallets that can genuinely secure your funds? Let us know your thoughts in the comments below!
Disclaimer
All the information contained on our website is published in good faith and for general information purposes only. Any action the reader takes upon the information found on our website is strictly at their own risk.