TrueUSD
(TUSD) and
USD Coin
(USDC) have both seen trading volumes surge since the start of the year. Their rise could cut into
Tether
's domination of the
stablecoin
market.
Tether (USDT) is, by far, the leading stablecoin in the entire cryptocurrency market. With a market capitalization of some $4.6 billion, it now consistently boasts
higher trading volume than even Bitcoin (BTC).
However, recent metrics show that other stablecoins are now catching up.
TrueUSD and USD Coin Trading Volumes Spike
Since the start of the year, there has been a major surge in trading volume across Tether's many competitors. Two stablecoins, in particular, have seen the largest increases — TrueUSD (TUSD) and the Coinbase-backed USD Coin (USDC). As shown by Unfolded (@cryptounfolded), the surge began at the start of the year. Both TUSD and USDC are now boasting daily trading volumes well over $1 billion.
$TUSD & $USDC volumes have surged in 2020 pic.twitter.com/7dRCP0m5ug

— unfolded. (@cryptounfolded) February 27, 2020
Binance's Stablecoin is Lagging
However, one major stablecoin has failed to gain traction —
Binance
USD (BUSD). The stablecoin, backed by the world's largest exchange, has struggled to keep up with its competitors — despite Binance boosting its liquidity in recent months. Days ago, BeInCrypto reported that
another $10M BUSD was issued to calm markets. 
However, trading volume and liquidity remains low. In September 2019, for example, someone was even able to purchase Bitcoin on the BTC/BUSD trading pair
for just $1,800.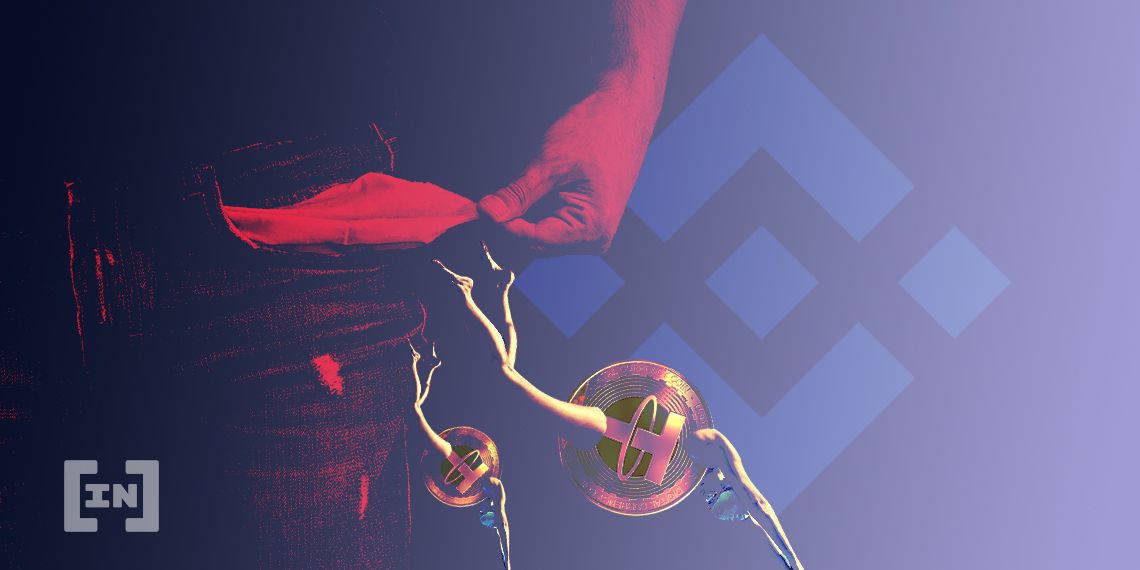 Could Tether Lose Its Position in the Market?
Although Tether's many competitors are seeing a rapid rise in trading volume, they are still far behind. At the time of writing, Tether currently has some $72 billion in daily trading volume. Therefore, its competitors still only represent a tiny fraction of the stablecoin market. Still, one cannot deny that USDC and others are trying to position themselves as viable alternatives. The Coinbase-backed stablecoin, for example, has been busy this month — minting more USDC for circulation. For example, BeInCrypto reported on February 19 that its treasury
minted $10M USDC to enter the market
. Just days earlier, USDC Treasury
minted another $10M. 
We likely won't see any competitor eclipse Tether in 2020 but the race is heating up for the coming years ahead. Perhaps we will see a new stablecoin leader sometime in the not-so-distant future.
[jnews_block_28 second_title="Read More" header_type="heading_5″ include_tag="1844″ boxed="true" show_border="true"]
Disclaimer
All the information contained on our website is published in good faith and for general information purposes only. Any action the reader takes upon the information found on our website is strictly at their own risk.