Less than a year after first issuing its
stablecoin
on the TRON blockchain, it looks like Tether is starting to bail on the network. The stablecoin company announced it has converted $300M dollars worth of the cryptocurrency back to the Ethereum network earlier today.
Tether first started issuing USDT on TRON in mid-April 2019. As
BeInCrypto
previously reported,
issuance on the network grew rapidly
. It reached almost $1 billion earlier this year. Prior to today's swap, there was more than $863 million worth of the stablecoin on TRON. Tether announced the migration of more than a third of the TRON-based USDT to Ethereum via Twitter earlier today. The controversial cryptocurrency company said it was using an unnamed third party to facilitate the $300 million chain swap. The swap will further increase Ethereum dominance in terms of Tether supported by the platform. The smart contract network currently accounts for
well over half of the $4.6 billion USDT
across all blockchain networks [Ethplorer.com]. The remaining units of the stablecoin are spread between Bitcoin protocols Omni and Liquid, as well as EOS, TRON, and, recently,
Algorand
. [PRS Newswire]
In one hour Tether will coordinate with a 3rd party to perform a chain swap (conversion from Tron to ERC20 protocol) for 300M USDt.
Tether total supply will not change during this process.

— Tether (@Tether_to) February 20, 2020
It is not immediately clear what prompted today's change. Although many respondents to the above tweet have called upon TRON founder Justin Sun to confirm whether the move is business as usual or part of a larger Tether movement away from TRON, he remains quiet for now. Usually active on social media when it comes to all things TRON, to the best of
BeInCrypto's
knowledge, neither Sun or the TRON Foundation have published any details relating to the chain swap. Also, Tether has made no official statement, other than the above tweet, on the large migration back to Ethereum.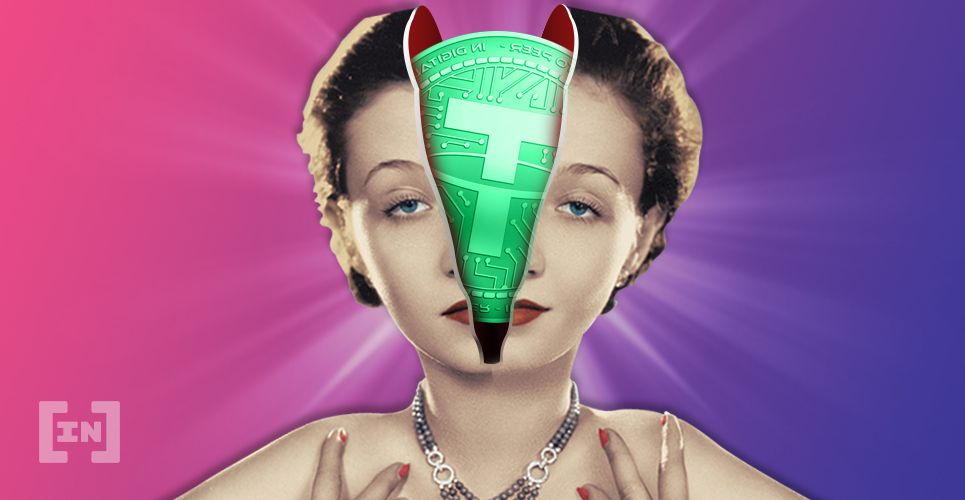 Paolo Ardoino, the Chief Technical Officer at both Bitfinex and Tether, is usually forthcoming with details surrounding big movements of USDT. He reported the migration in a similarly-scant-of-information tweet. Ardoino also linked to an older article on chain swaps that shines little additional light onto the current TRON to Ethereum migration.
🚨 Transparency 100%

And if you want to learn more about chain swaps:https://t.co/Y1bqxZglgR

CC @whale_alert https://t.co/yKdFuf7Tme

— Paolo Ardoino (@paoloardoino) February 20, 2020
For now, observers will have to guess at the motives behind today's Tether chain swap.
BeInCrypto
will report on further developments to the story as they occur.
Disclaimer
All the information contained on our website is published in good faith and for general information purposes only. Any action the reader takes upon the information found on our website is strictly at their own risk.