The central bank of Sweden has released a new report on the e-krona pilot project on Wednesday.
The report not only marked the conclusion of Phase-2 for the CBDC pilot, but also chalked out the objectives for Phase-3. In Phase-2, the project mainly focused on digital krona's distribution model with the participants, along with its point of sale (POS) activity. After which, Sveriges Riksbank concluded that integrating an e-krona into banks' and payment service providers' existing systems should be possible.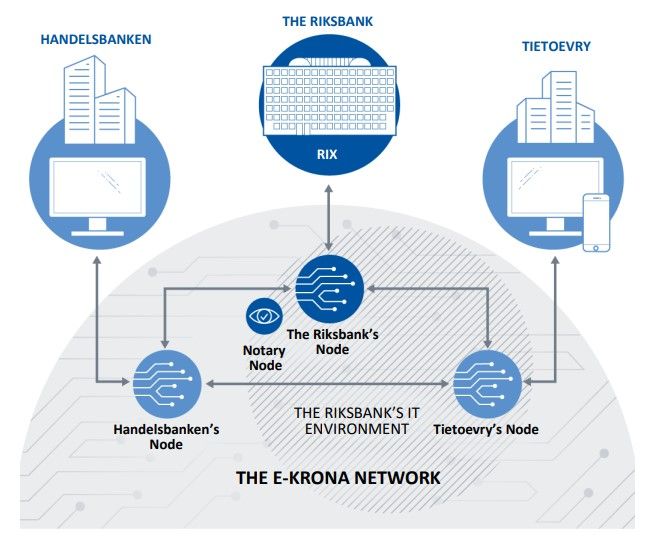 Moreover, the work also explored different ways to store the digital currency under "different wallet types". The second phase of the e-krona pilot project, that began in February 2021, also noted, "that it would be possible to make transactions using e-krona, even off-line."
Though, Riksbank has recognized certain technical and legal gaps around the issuance of an "electronic form of cash". For instance, the report remarked that it is unclear how the information on distributed ledger technology (DLT) relates to existing legislation around financial confidentiality and data protection.
Therefore, Phase-3 will continue to "investigate and analyse the legal design of an e-krona". Hence, the central bank has specified that no decision has been taken on issuance of e-krona yet. 
E-krona viability under scrutiny
With that, another essential inquiry in the next step would be "whether it would be possible for market participants to create innovations without risking the fundamental characteristics of the e-krona, and without the Riksbank as the issuer of the ekrona having to be directly involved."
Going forward, the project will also 'investigate the future requirements' for an e-krona as a digital currency. As per the report, "A fundamental objective of a possible e-krona is, of course, that it should be a functional and viable means of payment in daily commerce, like the current debit and credit cards and, in most cases, cash."
Having said that, the project is yet to precisely focus on whether token-based solutions would benefit innovations in payments. And, some questions around systemic risks of the network remain in the report.
To counter these doubts, this year Riksbank will concentrate on how a 'possible e-krona would look and function.' And for that, the project will also unlock a Request For Information (RFI) forum for market participants and the general public. 
What do you think about this subject? Write to us and tell us!
Disclaimer
All the information contained on our website is published in good faith and for general information purposes only. Any action the reader takes upon the information found on our website is strictly at their own risk.