Interest in Bitcoin is exploding in Africa on the eve of the halving event. Volume on P2P exchanges has broken past the previous high made in 2017.
Bitcoin trading volume on P2P exchanges is rising higher and higher in sub-Saharan Africa. The bump is likely linked to the halving event coming up next week.
Sub-Saharan Africa Sees Trading Volume Bump
Both Paxful and LocalBitcoins are reporting a drastic increase in trading volume for sub-Saharan African nations. In the last week, the total amount of trading volume on P2P exchanges for the region surpassed $10M for the first time. It has now officially broken the last weekly record set in December 2017. As Matt Ahlborg (@MattAhlborg)
tweeted
recently:
Ghana, Kenya, and Central Africa all hit new volume records this past week. Nigeria was close to breaking all-time high trading volume as well. Bitcoin is trading at a slight premium there, likely due to the oil price collapse affecting the country. Nigeria's currency, the naira, has been experiencing issues. As Paxful CEO
Ray
Youssef
said on Twitter
recently, both Ghana and Nigeria posted records in user signups on the P2P exchange. The growth has clearly been significant, and this bump could be here to stay.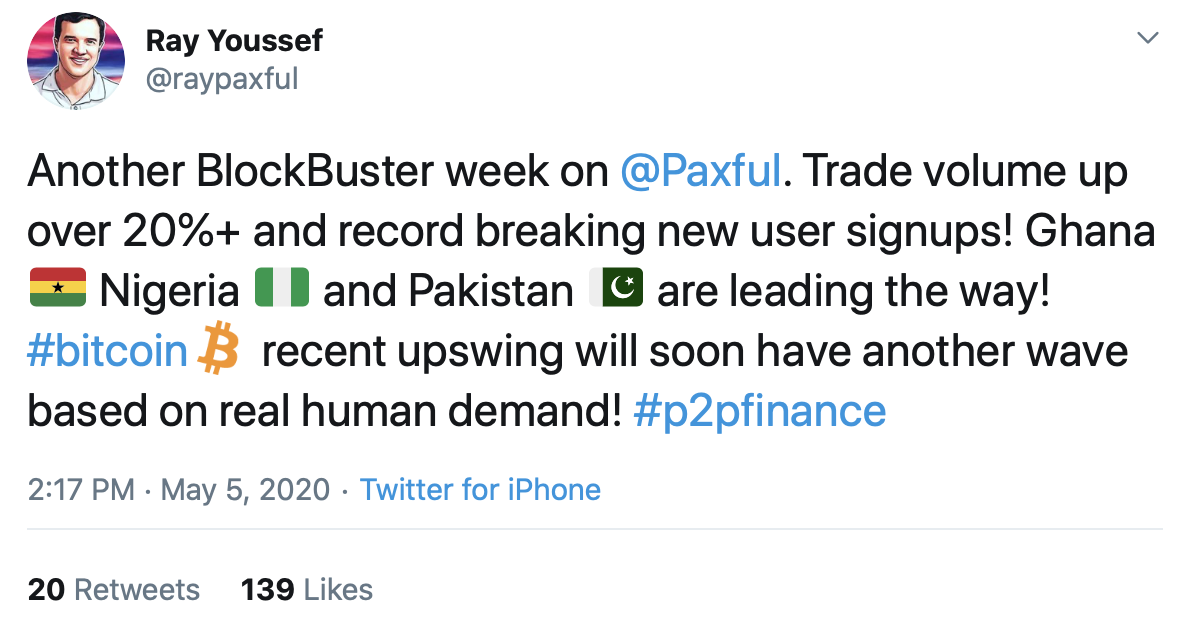 Africa Will Likely Be a New Bitcoin Hub
Africa is showing potential as a hub of blockchain development. More and more of its people are now coming online and are hungry for alternatives to their fiat currencies. However, interest in Bitcoin on the continent has been
rising steadily
since mid-2019. In November, BeInCrypto reported that interest in the leading cryptocurrency
was booming
in Nigeria and South Africa. South Africa, in particular, has an unexpectedly
high rate of cryptocurrency ownershi
p
relative to how many of its people are online.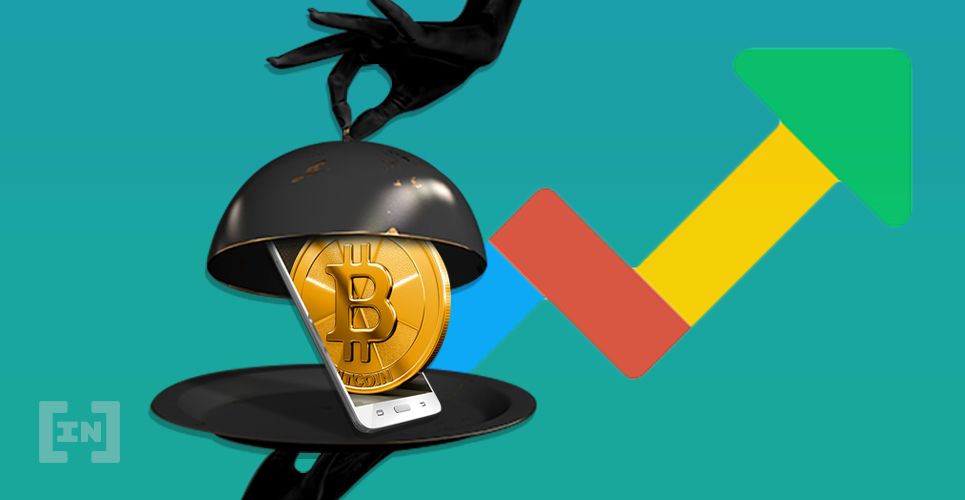 However, many are now looking at sub-Saharan Africa for growth opportunities. Nigeria, in particular, has seen its middle class expand. They are consequently hungry for new opportunities and technologies. So, it's no surprise that Bitcoin has caught on. Many in Africa are seeing it an opportunity to ditch their fiat currencies. Saddled with
inflation
and corruption, Bitcoin and other cryptocurrencies provide some in Africa a way out. Its people now have a choice aside from monopolistic fiat—and, by most metrics, this is becoming apparent to Africans more and more every day.
Disclaimer
All the information contained on our website is published in good faith and for general information purposes only. Any action the reader takes upon the information found on our website is strictly at their own risk.