The Stoner Cats NFT project, co-created by Hollywood actress Mila Kunis, has been wiped from top marketplaces like OpenSea, Blur, and Rarible. 
The US Securities and Exchange Commission (SEC) has charged the developers, Stoner Cats 2 LLC (SC2), for conducting an unregistered offering of crypto asset securities. 
SEC Scratches Stoner Cats NFT Collection
This regulatory action is part of the SEC's broader crackdown on unregistered securities offerings in the crypto sector. It underscores the SEC's commitment to ensuring compliance with securities laws.
Despite the ban, Stoner Cats NFTs remain on the blockchain and in holders' wallets. Some marketplaces, such as LooksRare and X2Y2, still list them.
SC2, the company behind the Stoner Cats animated series, sold over 10,000 NFTs in July, which granted holders access to episodes of the show.
The NFTs, priced at approximately $800 each, sold out within 35 minutes, amassing $8 million. The SEC, however, claims that SC2 failed to register the NFTs as investment contracts, a violation of securities regulations.
According to the SEC, SC2 sidestepped mandatory registration, depriving investors of crucial project details and disclosures necessary for informed decision-making. The regulator alleges that SC2 sought the advantages of a public offering but shied away from the associated responsibilities.
Read more: How To Create an NFT — A Step-by-Step Guide for Beginners
SC2 Tucks Its Tail
In response to the charges, SC2 has agreed to a cease-and-desist order and will pay a penalty of $1 million. It will also destroy any remaining NFTs it holds. Despite the SEC enforcement action, the average price for a Stoner Cat NFT has surged over 300%.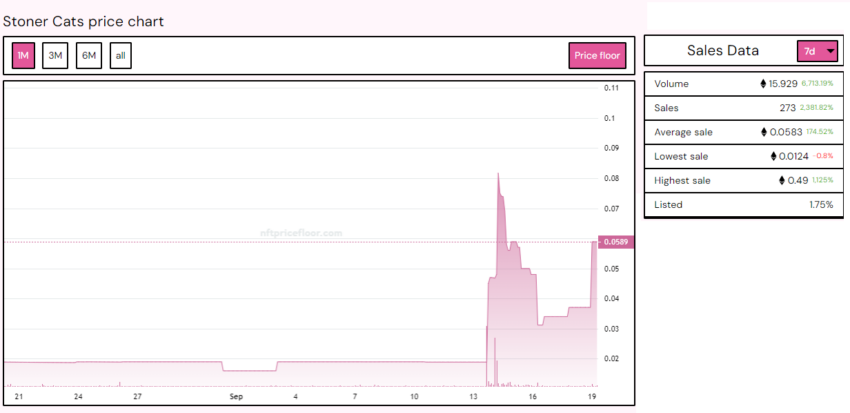 The SEC's action against Stoner Cats serves as a cautionary tale for NFT projects targeting US audiences. It also underscores the importance of celebrities ensuring they remain compliant with securities laws as crypto gains traction in Hollywood.
SEC Commissioners Hester Pierce and Mark Uyeda issued a joint statement challenging the actions taken against the NFT project. They contend that applying the same rigorous regulations to traditional physical art would result in significant industry setbacks.
"Were we to apply the securities laws to physical collectibles in the same way we apply them to NFTs, artists' creativity would wither in the shadow of legal ambiguity."
They further argue that the Stoner Cats NFT sale can be interpreted as a form of "fan crowdfunding," a widespread practice in the creative world, as it provided funding for an animated series production. 
This case highlights the need for clear regulatory guidelines and the potential pitfalls of non-compliance.
Disclaimer
In adherence to the Trust Project guidelines, BeInCrypto is committed to unbiased, transparent reporting. This news article aims to provide accurate, timely information. However, readers are advised to verify facts independently and consult with a professional before making any decisions based on this content.
This article was initially compiled by an advanced AI, engineered to extract, analyze, and organize information from a broad array of sources. It operates devoid of personal beliefs, emotions, or biases, providing data-centric content. To ensure its relevance, accuracy, and adherence to BeInCrypto's editorial standards, a human editor meticulously reviewed, edited, and approved the article for publication.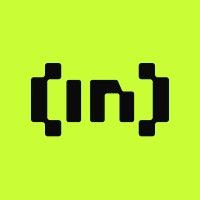 BeInCrypto Team comprises a diverse group of experienced journalists, analysts, and crypto enthusiasts dedicated to delivering the latest news, insights, and analyses in the...
BeInCrypto Team comprises a diverse group of experienced journalists, analysts, and crypto enthusiasts dedicated to delivering the latest news, insights, and analyses in the...
READ FULL BIO
Sponsored Sponsored