American rapper Soulja Boy sold an assortment of his tweets as NFTs (non-fungible tokens), earning a few thousand dollars in the process.
American rapper and songwriter Soulja Boy claims to have become the world's first rapper to sell his tweets as an NFT.
On March 7, the rapper asked his Twitter followers how he could sell his tweets — presumably as NFTs.
Soulja Boy Makes His First NFT Sale
Only a few hours later, he sold a signed copy of that tweet for an eye-watering $1,288. The signed digital representation now lives on the Ethereum blockchain and is in the possession of whomever paid Soulja Boy 0.07475 ETH.
NFTs, or non-fungible tokens, have taken the crypto scene by storm over the past few weeks. It's worth noting, however, that the concept has been around for several years now.
In 2017, CryptoKitties sold collectibles worth nearly half a million dollars at the peak of the bull cycle. Transactions involving the trade of these cat-themed collectibles were so prolific that they ended up congesting the entire Ethereum network.
After a brief lull between 2017 and 2020, NFTs appear to be back in full force. Only this time, they appear to have caught the attention of much larger market forces. Singular pieces of art are now selling for millions of dollars.
Despite the nascent nature of the NFT industry, the top-100 creators have collectively sold digital art worth an estimated $188 million.
Selling Tweets on Ethereum
The rapper's announcement comes just days after Twitter CEO Jack Dorsey put up his first-ever tweet for sale. The legendary tweet, containing just the text "just setting up my twttr," was published back in March 2006. A fierce bidding war commenced for the tweet almost immediately. Days later, the final bid now stands at a staggering $2.5 million.
Soulja Boy sold exactly five tweets as NFTs as of press time, agreeing to bids as low as 0.0029 or $5 in one instance. His most recent NFT tweet simply reads, "I was the first rapper to release a NFT." It went on to be sold for $200.
NFT platform Valuables explains on its website that only the author of the tweet can choose to have their content immortalized on the blockchain. If they do provide consent, the highest bidder receives a digital certificate of the tweet. This certificate is unique because it needs to be cryptographically signed by the private key of the author.
The Hype Train
On Jan. 19, 2021, he asked his followers for their opinions on the "best way" to buy cryptocurrency. A few days later, the rap artist confirmed his first purchase in yet another tweet.
Days after his first brush with crypto, Soulja Boy seemed to be drawn to the NFT landscape. The American rapper commemorated his entry into the digital collectible world by minting an NFT in late January 2021. Named after his first commercial hit, 'Crank That,' the NFT was priced at 5 ETH (currently ~$8,000).
Soulja Boy is just one of many celebrities that are now looking to mint and sell their own NFTs. Steve Aoki, Lindsay Lohan, and Mark Cuban are also gung ho on the digital collectible bandwagon.
Disclaimer
In adherence to the Trust Project guidelines, BeInCrypto is committed to unbiased, transparent reporting. This news article aims to provide accurate, timely information. However, readers are advised to verify facts independently and consult with a professional before making any decisions based on this content.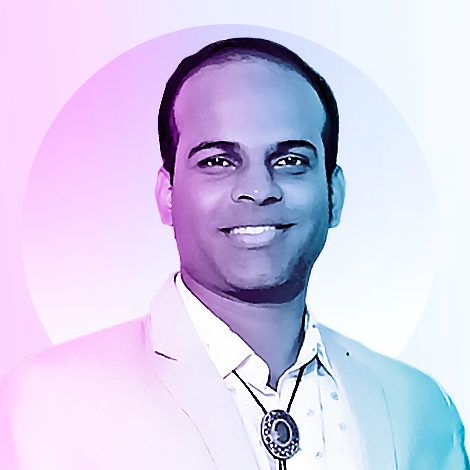 Rahul Nambiampurath's cryptocurrency journey first began in 2014 when he stumbled upon Satoshi's Bitcoin whitepaper. With a bachelor's degree in Commerce and an MBA in Finance...
Rahul Nambiampurath's cryptocurrency journey first began in 2014 when he stumbled upon Satoshi's Bitcoin whitepaper. With a bachelor's degree in Commerce and an MBA in Finance...
READ FULL BIO
Sponsored Sponsored