The meme coin market is heating up again, with Sonic the Hotdog's ($HOTDOG) price soaring over 100% in the last 24 hours.
This price pump has taken meme coin investors by surprise, making $HOTDOG one of the biggest gainers on the DEXTools platform.
This article discusses $HOTDOG's rise before looking at three alternative meme coins that could also see significant price movement this week.
Sonic the Hotdog Meme Coin Soars Over 100% as Investor Interest Grows
Sonic the Hotdog has seen a massive price surge over the last 24 hours, catching the attention of low-cap meme coin investors.
After a 100%+ surge, $HOTDOG is trading at $0.0084, with data from DEXTools.io showing that the token now boasts a market cap of $211,000.
These enormous gains for $HOTDOG come amidst a resurgence of interest around meme coins, following a period of sustained bearish momentum in the space.
As the token's name implies, Sonic the Hotdog is based on SEGA's Sonic the Hedgehog character – claiming to take investors "as fast to the moon as a blue hedgehog chasing golden rings."
$HOTDOG's recent price movements resulted in a 24-hour trading volume exceeding $1.1 million, according to CoinMarketCap data, with the token currently only available on Uniswap and IndoEx.
It appears that strong community hype has prompted $HOTDOG's rapid growth, along with an aggressive token burn strategy that has seen 66% of the total supply permanently destroyed.
Although there's no telling whether $HOTDOG's momentum can be sustained, its rise is a clear example of the considerable influence that community support and tokenomics can have on a meme coin's valuation.
Which Other New Meme Coins are Traders Backing?
The incredible gains seen by Sonic the Hotdog coin show the potential returns inherent to the meme coin space.
With that in mind, here are three other meme coins that investors may wish to monitor for a price breakout this week:
Sonik Coin Aims to Hit $100m Market Cap & Raises Over $600k During Presale
First up is Sonik Coin ($SONIK), a new meme coin that has quickly generated momentum in the presale space.
Also inspired by Sonic the Hedgehog, Sonik Coin's team aims to make $SONIK the fastest meme coin to hit a $100 million market cap.
According to Sonik Coin's staking dashboard, over 22 billion $SONIK tokens have been staked already – representing 7.3% of the total supply.
Notably, $SONIK is still in its presale, having raised over $610,000 in under two weeks.
The token price is set at $0.000014, with 50% of the $SONIK supply earmarked for presale buyers, ensuring at least half of all tokens end up in the community's hands.
This community-first approach has caught the eye of prominent crypto influencers, including YouTuber Michael Wrubel, who recently endorsed $SONIK in a video to his 310,000+ subscribers.
With its popular meme concept, staking perks, and growing social media buzz, $SONIK shows the potential to be a successful meme coin launch if its traction continues.
Wall Street Memes Gears Up for Tier-1 CEX Listings After $25m Presale Raise
Another meme coin that investors may wish to monitor is Wall Street Memes (WSM), which is also in the midst of a limited-time presale phase.
Inspired by the WallStreetBets movement on Reddit, WSM brands itself as a project that tokenizes a colossal community of "degens," comprising over 1.1 million people globally.
Wall Street Memes' presale has already raised over $25 million in funding, with the token's developers now preparing for Tier-1 CEX listings at the end of September.
Many in the Wall Street Memes Telegram community believe these listings could elevate the token's profile and potentially lead to significant price growth.
Over 233 million tokens have already been staked, which many early investors believe could help stabilize WSM's price once it makes its open market debut.
Looking ahead, Wall Street Memes' developers have laid out plans for high-profile influencer partnerships and even a $1 billion market cap goal.
With its indirect ties to a significant cultural movement and exchange listings right around the corner, WSM is another meme coin that investors may wish to watch in the week ahead.
Visit Wall Street Memes Presale
Hoppy Climbs Over 80% as Pepe Predecessor Benefits from Meme Coin Momentum
Finally, Hoppy (HOPPY) is a low-cap meme coin that has seen its price climb over 80% in the past 24 hours.
However, the token's value was up by an impressive 248% before experiencing a correction, with many holders opting to cash in rather than continue holding.
As its name implies, Hoppy is based on the original frog character created by artist Matt Furie before his more famous Pepe the Frog meme.
While Pepe became a viral sensation, Hoppy remained obscure – yet the HOPPY token aims to bring recognition to this "first frog" and benefit from the current meme coin market momentum.
According to DEXTools.io data, 2,900 unique wallet addresses now hold HOPPY, with the token boasting a market cap of $194,000.
HOPPY can currently only be traded via Uniswap. Yet, now that the token is listed on CoinMarketCap and CoinGecko, many in the community hope it will be listed on larger CEXs in the near future.
Ultimately, HOPPY's unique branding and low value could make it a token worth monitoring in the meme coin market this week.
Disclaimer
This article is sponsored content and does not represent the views or opinions of BeInCrypto. While we adhere to the Trust Project guidelines for unbiased and transparent reporting, this content is created by a third party and is intended for promotional purposes. Readers are advised to verify information independently and consult with a professional before making decisions based on this sponsored content.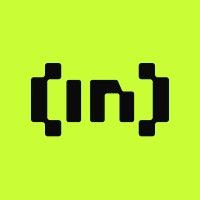 BeInCrypto Team comprises a diverse group of experienced journalists, analysts, and crypto enthusiasts dedicated to delivering the latest news, insights, and analyses in the...
BeInCrypto Team comprises a diverse group of experienced journalists, analysts, and crypto enthusiasts dedicated to delivering the latest news, insights, and analyses in the...
READ FULL BIO
Sponsored Sponsored