Launched in January 2021, Saddle Finance is one of the simplest and easiest ways to trade pegged crypto assets with the lowest slippage.
The crypto market has proven to be highly volatile. With the fall of the Terra ecosystem and the current bear market, we are witnessing a large volume of liquidity. Many investors coming in for the short term are selling off, fearing the loss of their funds.
This has led to an increased necessity and need for pegged cryptocurrencies. Pegged cryptocurrencies are currencies whose value is pegged to an underlying asset. These include stablecoins and wrapped BTC, to name a few. The pegged asset can be fiat, a commodity like gold, crypto, and algorithm coins.
Users also have to face high slippage during asset swapping that ends up losing market leverage. Saddle seeks to provide a platform to tackle these shortcomings.
Let us take a deeper look at Saddle Finance, which provides a platform to trade pegged value crypto assets.
Saddle Finance in a nutshell
Saddle Finance is generally providing a decentralized automated market-making platform for the users. The platform is built on the Ethereum blockchain on mainnet, Fantom, Evmos, and popular L2s such as Arbitrum and Optimism and provides a platform to trade pegged crypto assets.
What makes Saddle Finance stand out is that it provides a fast and efficient platform for traders. This enables them to swap their favorite pegged assets with the lowest slippage. It also provides liquidity providers with high-yield pools.
The platform has been built by industrial specialists with years of experience in the DeFi field. The team has background experience working at Uber, Square, and Amazon.
Key features
There are a lot of DEXs that provide a platform to swap between thousands of tokens. But Saddle Finance provides a tailor-made platform dedicated to pegged crypto assets.
The platform holds itself capable of providing this through its StableSwap algorithm. This allows it to provide an AMM with the lowest slippage.
Security is a crucial factor when it comes to any crypto platform. With the rise in crypto exploits and hacks, platforms are trying to incorporate the best security practices.
Smart contracts are regularly victims of bugs, loopholes, and attacks. To tackle such an instance, the platform has a robust audit system. The platform has been audited by the top audit firms, including CertiK, Quantstamp, and OpenZeppelin. Additionally, Saddles' administrative keys are controlled by Gnosis Safe.
AMM and saddle pools
Saddle's Automated Market Maker feature executes trades automatically using liquidity pools and algorithms. The bots automatically quote a price during the swap 24/7. Using the Stableswap algorithm, Saddle tackles the slippage issue. It ensures liquidity and helps to reduce slippage.
The whole automated process simplifies the trading mechanism. It helps by replacing the regular market makers and order books with an automated system to ensure faster and cheaper trades and swaps.
Yield farming tools
Yield farming enables traders to make passive revenue by putting their digital assets to work. Most users, on the other hand, are new to the DeFi world and have minimal experience in how to generate a yield from farming.
The various tools provided by Saddle Finance help users to track and also manage rewards. The tolls assist in monitoring interest rates, rewards, liquidity, and prices.
SDL token
Saddle Finance is growing, and the team is looking to hop into DAO governance. veSDL is the official Saddle DAO governance token.
Ticker: SDL
Token standard: ERC-20
Maximum supply 1,000,000,000 SDL
The tokens will have an initial lock-up period of 3 to 12 months.
The Saddle community will receive 51% of the entire token supply for liquidity mining, community incentive programs, governance treasury, etc.
The project's team will receive 25.9% of the SDL tokens, investors will receive 22.5 percent, and advisers will receive the remaining 0.6 percent.
On June 23, 2022, the first vesting phase for Saddle's native token, $SDL, came to a conclusion.
The community that supported Saddle by contributing funds to its liquidity pools will get access to its tokens, allowing holders to trade and conduct $SDL transactions.
Additionally, users will be able to stake $SDL and receive incentives on the saddle.exchange. Users that stake $SDL will get $veSDL tokens in return.
Roadmap
Saddle Finance has a whole bunch of visions laid for 2022.
Virtual Swap V2 – The platform is working on an improved version of its virtual swap feature. This will reduce the retrieval time for the user to get their funds and also smooth aggregator integrations.
More Saddle Pools – The team plans to launch Saddle pools on Optimism and is also planning to bring them to various ecosystems.
Cross-Chain features – The team recently launched on Evmos recently, marking its vision to expand to a multiple chain ecosystem.
SDL token transfer – SEL is currently transferable and the team is looking to list it on key CEXs by the end of 2022.
Final thoughts
Saddle Finance now supports various pegged assets, including USDC, USDT, wBTC, wCUSD, wETH, LUSD, alETH, alUSD, and DAI, to name a few. You can check the complete list of supported coins from here. It will also deploy more support to more coins shortly.
The platform has also gained investments from Framework, Polychain Capital, Electric Capital, Dragonfly Capital, Coinbase ventures, and Nascent. Saddle Finance is the place to go if you are looking for a seamless pegged coin swap experience.
Find them on social media: Website | Twitter | Discord | Telegram | Community
Disclaimer
All the information contained on our website is published in good faith and for general information purposes only. Any action the reader takes upon the information found on our website is strictly at their own risk.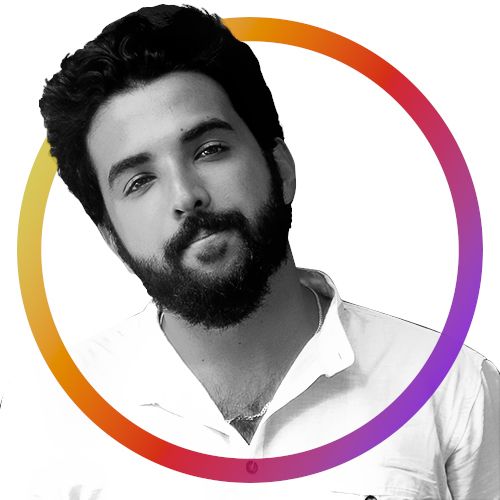 Vignesh's crypto journey started in 2016 when his friend introduced him to the world of crypto. After completing his postgraduation in Commerce, he realized that crypto is his...
Vignesh's crypto journey started in 2016 when his friend introduced him to the world of crypto. After completing his postgraduation in Commerce, he realized that crypto is his...
READ FULL BIO
Sponsored Sponsored