FIFA World Cup started on November 20, 2022, and all soccer fans globally are eager about one of the biggest sports tournaments on the planet.
This is the 22nd World Cup, but probably one of the most exciting, with an estimated 1.5 million international guests expected.
As one of the fastest-growing markets in the world, the Crypto industry is entering various gigantic places such as sports and, mainly, soccer. Therefore, the biggest cryptocurrency exchanges are using the World Cup to promote themselves, for instance, Bitget, Crypto.com, and OKX.
Initiatives include being one of the tournament's main sponsors, hosting the web3 version of the World Cup and launching various marketing campaigns.
Since 2018, the crypto industry had started to become widely popular in the soccer universe when clubs from the biggest soccer league in the world (Premier League) started cooperating with eToro.
And when Spanish striker David Barral was traded from Real Madrid to DUX International de Madrid in 2021, the transaction was paid for with Bitcoin, the first crypto-soccer transfer payment in history.
Today, crypto-related projects are visible in the strongest leagues in the world. For example, Binance is on Lazio's jerseys, while Inter Milan promotes their fan token in some games.
Binance is probably doing the most severe job on the soccer market since, in June this year; they were proud to announce an exclusive multi-year partnership with one of the best soccer players in history, Cristiano Ronaldo.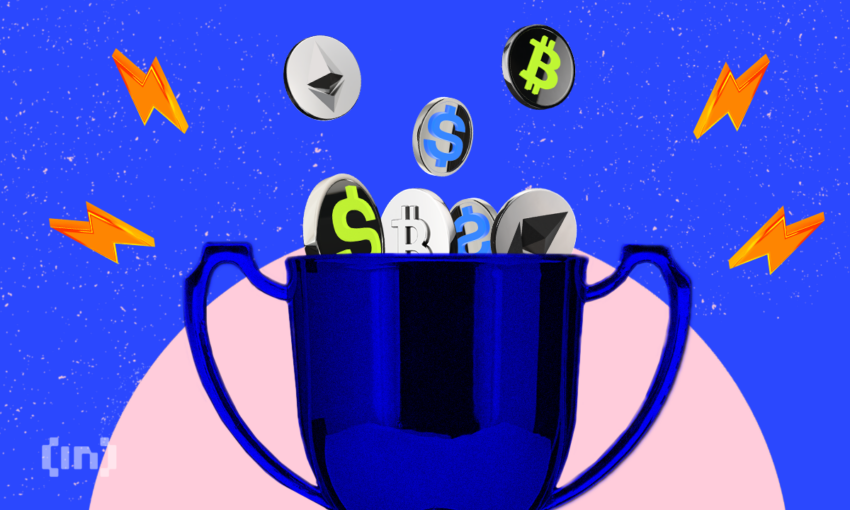 Bitget: Messi's partners
The legendary Argentine footballer and record-breaking seven-time Ballon d'Or winner Lionel Messi and Bitget recently announced their partnership. The announcement marks the beginning of Bitget and Messi's relationship and heralds the fusion of sports and cryptocurrencies, promising long-term efforts to advance the two industries.
Leo Messi, also known as Lionel Andrés Messi, is one of the most well-liked and well-known global sports superstars. He has won six European Golden Shoes. Messi is leading the Argentine national team in November as its captain for his fifth World Cup, which is held in Qatar this year.
Recently in the World Cup's Argentina vs Mexico game, he tied with Maradona's World Cup goal record and bested his personal annual goal record.
"I would like to thank Bitget for making me a part of the crypto trading social world with such an exciting campaign. I like the Bitget's brand film "make it count" concept of leading the vision and charting a new path within the industry. It's important that everyone invest responsibly with protection, and it's reassuring to see Bitget taking this seriously with a series of protection initiatives."

For the partnership with Bitget, Messi expresses
Bitget, established in 2018, is a leading cryptocurrency exchange and ranked top 5 globally as a crypto derivative exchange; with innovative products and social trading services as its key features, it currently serves over 8 million users in more than 100 countries worldwide.
"Partnering with the GOAT inspires us to strive for the best performance, and the World Cup period is the best time to remind ourselves about the importance of building and training for the moment to shine. We would like to celebrate the football spirit in the world of crypto and are prepared to continue investing in the ecosystem even when times are tough."

Gracy Chen, Managing Director of Bitget, comments
Through this collaboration, Bitget will offer Messi supporters a special chance to learn more about Web 3.0 with heavily invested $20M in marketing efforts and campaigns during the World Cup period.
How to sign up on Bitget?
Anyone can become a part of Bitget by clicking on this link and signing up.
Additionally, it is agreed upon that the collaboration will enable both parties to dedicate themselves to more significant initiatives that go beyond cryptocurrency and football.
Bitget has partnered with organizations and companies that represent the pinnacle of their respective industries over the past year. Bitget is dedicated to providing its ecosystem with a network of top-notch affiliates, from the most prestigious football club in Italy, Juventus, to esports giant Team Spirit and providers of premium international esports tournaments and events, PGL.
The collaboration shows the continuous effort to strengthen the relationship between sports (football mostly) and the crypto market. This kind of partnership will provide wide exposure to the cryptocurrency realm and businesses.
FAQs
Is the 2022 World Cup in Qatar good for Crypto?
Which football clubs have crypto coins?
Disclaimer
All the information contained on our website is published in good faith and for general information purposes only. Any action the reader takes upon the information found on our website is strictly at their own risk.