Crypto news: We bring you a roundup of what's been happening in crypto this week. ChatGPT suggests Bitcoin's founder could be Nick Szabo, while crypto becomes an inflation hedge, but not in the way you think.
Given European Union sanctions, is Binance relaxing Russian crypto purchase rules a wise move?
ChatGPT's Latest Revelation
As artificial intelligence tools become more advanced, they could crack the identity of Bitcoin's pseudonymous founder Satoshi Nakamoto.
ChatGPT suggests Bitcoin's founder could be cryptographer Nick Szabo, one of the first people Nakamoto allegedly sent his famous email to, Hal Finney, or retired physicist Dorian Nakamoto. 
Greater accuracy could come as language models learn from broader and new datasets, with GPT-4, the latest model from ChatGPT creator OpenAI, scoring 40% higher on the company's internal factual benchmark.
That being said, it would be difficult to verify the bot's assessment without further investigation.
Crypto Coin News
The biggest crypto gainers this week were Render Token (RNDR), which jumped nearly 37%. Cronos (CRO) gained just under 19%, and Injective (INJ) was up nearly 15%. At the other end of the charts, PancakeSwap (CAKE) price fell by 21%, Optimism (OP) was down just over 10%, and OKB price dropped by 9.77%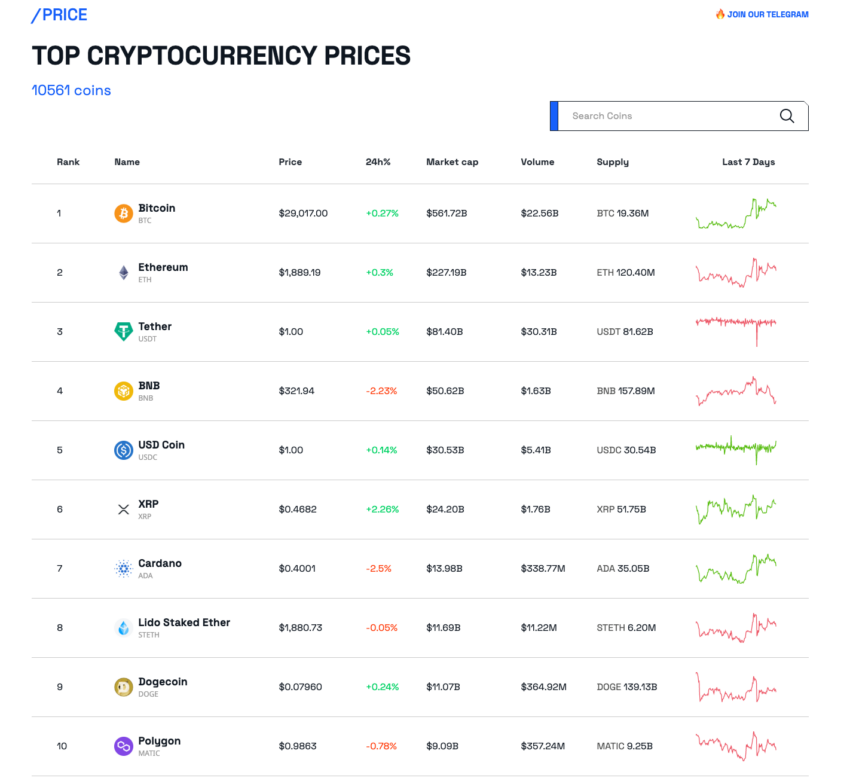 Zimbabwe Crypto Inflation Hedge Not What Bitcoin's Founder Envisioned 
On Sunday, Zimbabwe's central bank announced a new gold-backed digital crypto inflation hedge.
After the 2008 financial crisis, the country has suffered from runaway inflation that has rarely fallen below an annualized rate of 90% this year.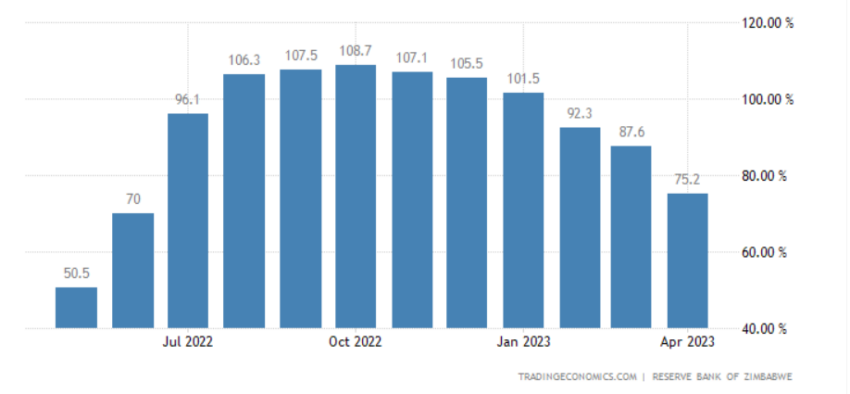 The Zimbabwe dollar has also rapidly devalued against major currencies. On Wednesday, the interbank rate for USD was 1100 Zim dollars.
Now, it wants to remove money from circulation using gold reserves. One analyst suggested on Wednesday that Zimbabwe's gold-backed tokens could specifically help farmers avoid inflation.
However, as crypto exchange Litebit argued, citizens cannot know if the bank holds enough gold to back the crypto inflation hedge, making Bitcoin a better option.
But adopting the token could help accelerate digital asset adoption by introducing the citizens to custody and purchase processes. Gold-backed crypto like Gold Coin (GLC) and Meld Gold by Algorand (MCAU) allows investment in gold without needing to hold it. 
Crypto News – Socially Speaking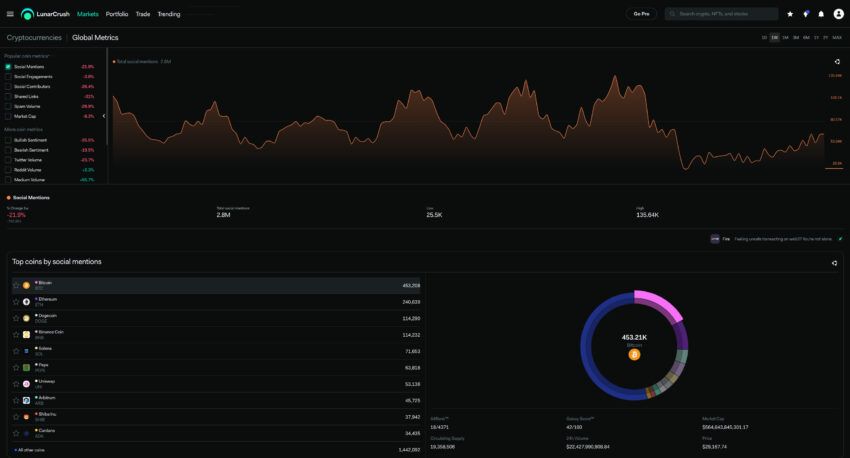 Binance Backtracks on Russian Ban
On Sunday, Russian Telegram chats suggested that Binance had lifted its €10,000 Russian crypto trading limit. 
The exchange had previously blocked transactions with Russian cards. It also banned users with €10,000 in crypto from trading in response to EU sanctions. The exchange has not officially withdrawn the limit, though BeInCrypto's investigation suggests the Telegram chats were true.
On Sunday, Russian news and blogging site Durov's Code said that new card transactions are limited to between 4,300 to 200,000 Rubles.
Binance could need the money from Russian trading if it decides to settle its multi-billion lawsuit with the U.S. Commodity and Futures Commission. A Commodity Futures Trading Commission (CFTC) official said this week that talks with Binance had reached a stalemate.
For BeInCrypto's latest Bitcoin (BTC) analysis, click here.
Disclaimer
All the information contained on our website is published in good faith and for general information purposes only. Any action the reader takes upon the information found on our website is strictly at their own risk.
David Thomas, a seasoned electronic engineer with nine years of expertise, has built a distinguished career by combining his passion for writing with an in-depth understanding of...
David Thomas, a seasoned electronic engineer with nine years of expertise, has built a distinguished career by combining his passion for writing with an in-depth understanding of...
READ FULL BIO
Sponsored Sponsored